Delta has just loaded a cool new long haul route into the schedule.
Delta's new Portland to Seoul flight
As of September 9, 2021, Delta will launch 3x weekly year-round flights between Portland (PDX) and Seoul Incheon (ICN). The new service will operate with the following schedule:
DL278 Portland to Seoul departing 12:35PM arriving 5:05PM (+1 day)
DL277 Seoul to Portland departing 7:30PM arriving 2:25PM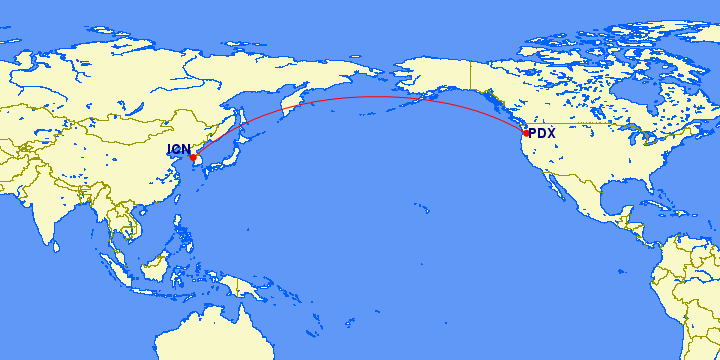 Delta's new Portland to Seoul Incheon route
The route covers a distance of 5,326 miles. The westbound flight is blocked at 12hr30min and operates on Mondays, Thursdays, and Saturdays, while the eastbound flight is blocked at 10hr55min and operates on Sundays, Tuesdays, and Fridays.
Delta will use an Airbus A330-200 for the route, featuring 234 seats, including 34 business class seats and 200 economy class seats. In business class you can expect reverse herringbone seats, and not the new Delta One Suites, which can be found on the A350-900 and A330-900neo.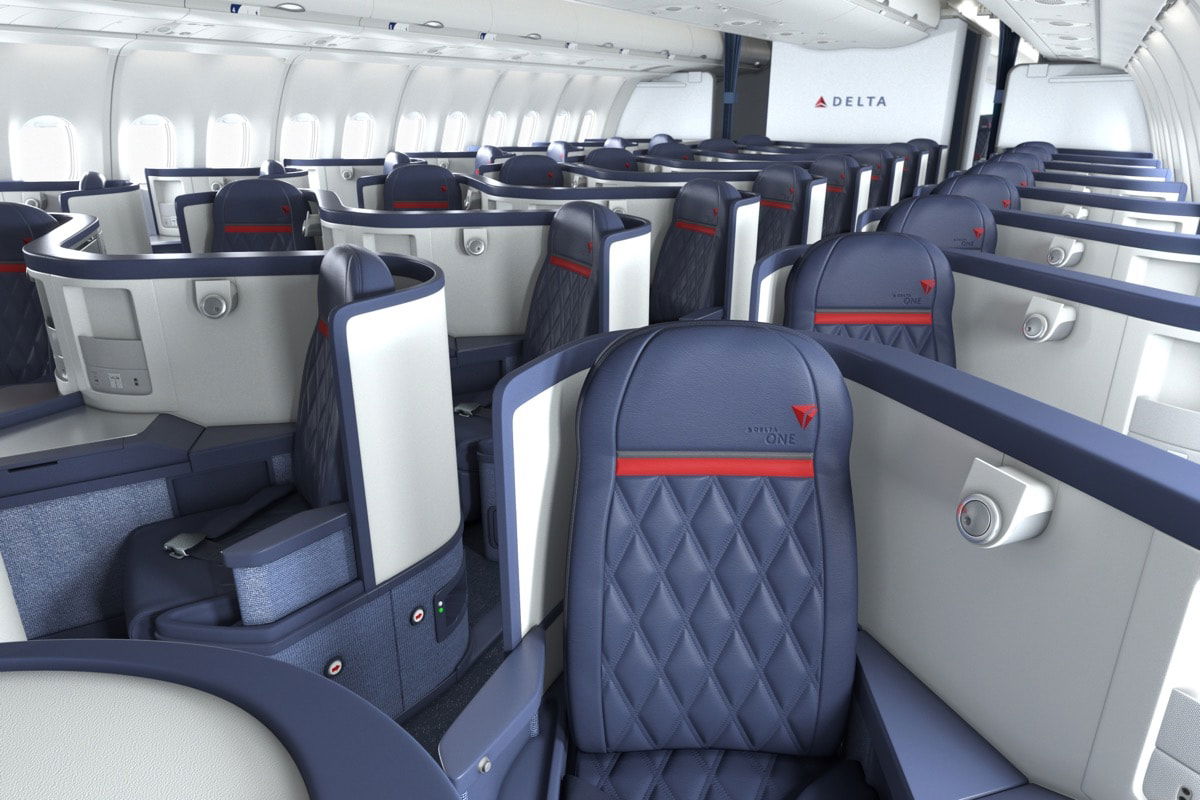 Delta One business class on the Airbus A330-200
My take on Delta's new transpacific route
I find Delta's new Portland to Seoul Incheon route to be an interesting addition. Portland is more of a focus city than hub for Delta:
Delta currently operates two long haul routes out of Portland, to Amsterdam and Tokyo Haneda
Other than that, the airline only flies from Portland to other hubs, including Atlanta, Detroit, Los Angeles, Minneapolis, New York, and Salt Lake City
In the case of this new Portland to Seoul Incheon flight:
Delta has a transpacific joint venture with Korean Air, and nowadays Delta is trying to route most Asia-bound traffic through Seoul; so clearly this isn't just about the Portland to Seoul market as such, but about the larger Portland to Asia market
Delta likely won't have much domestic connectivity for this flight, since all domestic Delta routes in Portland are to hubs, and all but Salt Lake City have direct flights to Seoul
While I doubt Delta would want to give up Tokyo Haneda slots, I'm curious if Delta maintains the Portland to Tokyo route in the long run; no doubt there's a decent O&D market there, but Delta has very little connectivity from there, since All Nippon Airways partners with United and Japan Airlines partners with American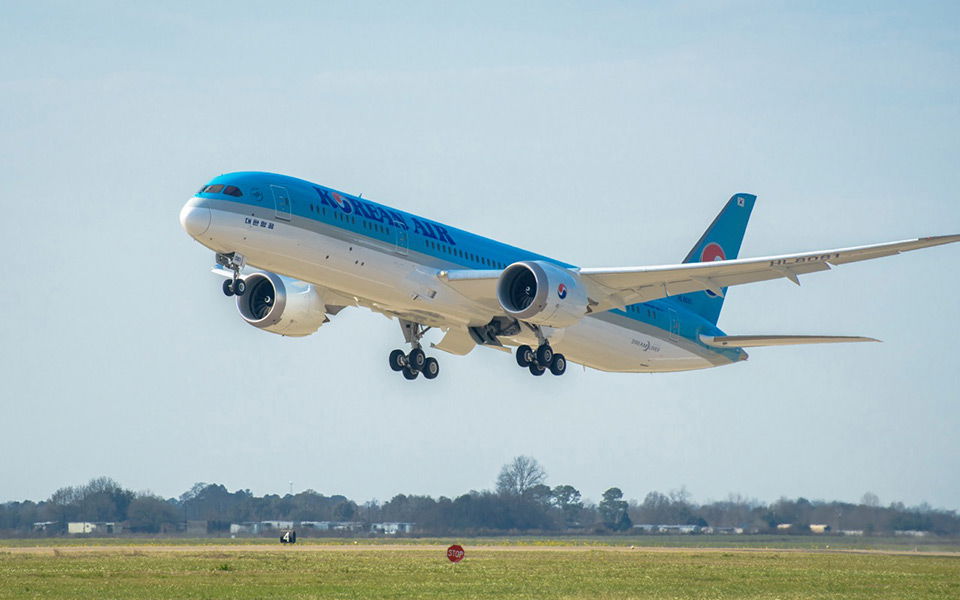 This is all about Delta's joint venture with Korean Air
Bottom line
Delta will be launching a new 3x weekly Portland to Seoul Incheon flight as of September 2021. This will be Delta's third long haul route out of Portland, which is an airport that the airline only otherwise serves domestically from other hubs.
Delta's Asia strategy is all about the Korean Air transpacific joint venture, so in that sense this route is logical. I think the big question is whether the Portland to Tokyo route survives.
What do you make of Delta's new Portland to Seoul Incheon route?