As much as Delta SkyMiles very much leads the race to the bottom for the "big three" US frequent flyer programs, they're also the program that proactively makes the most positive changes. That's to say that once in a while American or United will make a positive change as a result of what Delta has done, but Delta has made some positive improvements long before their competitors.
Delta has just announced the latest SkyMiles improvement, which impacts companion upgrades for SkyMiles elite members.
As of today (April 6, 2017), companions of Medallion members are eligible for complimentary upgrades on just about all kinds of tickets, including award tickets, Miles + Cash tickets, Pay with Miles tickets, SkyMiles Companion Certificate tickets, etc. Previously there were restrictions on what kind of tickets were eligible for companion upgrades.
Here's the announcement, per the SkyMiles News & Updates page:
Now traveling with your companion is even better. Starting April 6, 2017, companions traveling with Medallion Members will be eligible for Complimentary Upgrades not only on paid tickets but Award Tickets, Miles + Cash tickets, and Pay with Miles tickets. Companions traveling with a Delta SkyMiles Credit Card Member on a SkyMiles Companion Certificate will also be eligible for Complimentary Upgrades.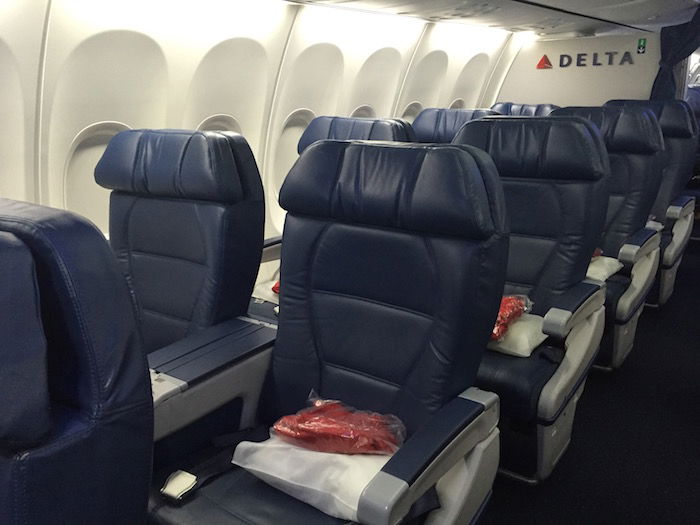 This is a nice improvement, as companions of elite members will now be eligible for complimentary upgrades on just about all tickets. Keep in mind that last year Delta changed how companion upgrade priority works, as companion members now clear upgrades based on the higher status level of the two passengers, even at the upgrade window.
So not only are more tickets than ever before eligible for complimentary upgrades, but the chances of a companion upgrade clearing are also better. However, do keep in mind that the number of first class seats isn't changing, so this isn't necessarily good news for all elites, since a companion's upgrade will typically be coming at the expense of someone else's upgrade.
This change ultimately reinforces Delta viewing SkyMiles as a currency that can be redeemed similar to cash. They're trying to peg the value of a SkyMile at about a penny, so they see no reason to discriminate based on whether you paid cash or miles.
(Tip of the hat to @IadisGr8)