It's cool to see some longer nonstop flights being added from further East in the mainland to Hawaii. A couple of weeks ago Hawaiian Airlines announced that they'd start flying between Boston and Honolulu, which will be the longest domestic US flight.
Now Delta Air Lines has announced that they'll be launching daily nonstop flights between Detroit and Honolulu as of June 29, 2019. The flight will operate with the following schedule:
Detroit to Honolulu departing 12:00PM arriving 3:43PM
Honolulu to Detroit departing 3:15PM arriving 6:10AM (+1 day)
This new flight covers a distance of 4,475 miles in each direction, and is blocked at 9hr43min westbound and 8hr55min eastbound. As you can see, it looks like they'll be using different planes for the outbound and return, given that the flight leaves Honolulu for Detroit about 30 minutes before the inbound flight leaves. That's fair enough, since they obviously design the schedule to maximize connection opportunities.
The flight isn't yet bookable, but will go on sale as of September 29, 2018.
Delta will use a Boeing 767-300ER for this route, featuring a total of 196 seats, including 25 business class seats each featuring direct aisle access, plus 171 main cabin seats. Business class seats are fully flat and feature direct aisle access, though are very tight.

Delta's 767 business class cabin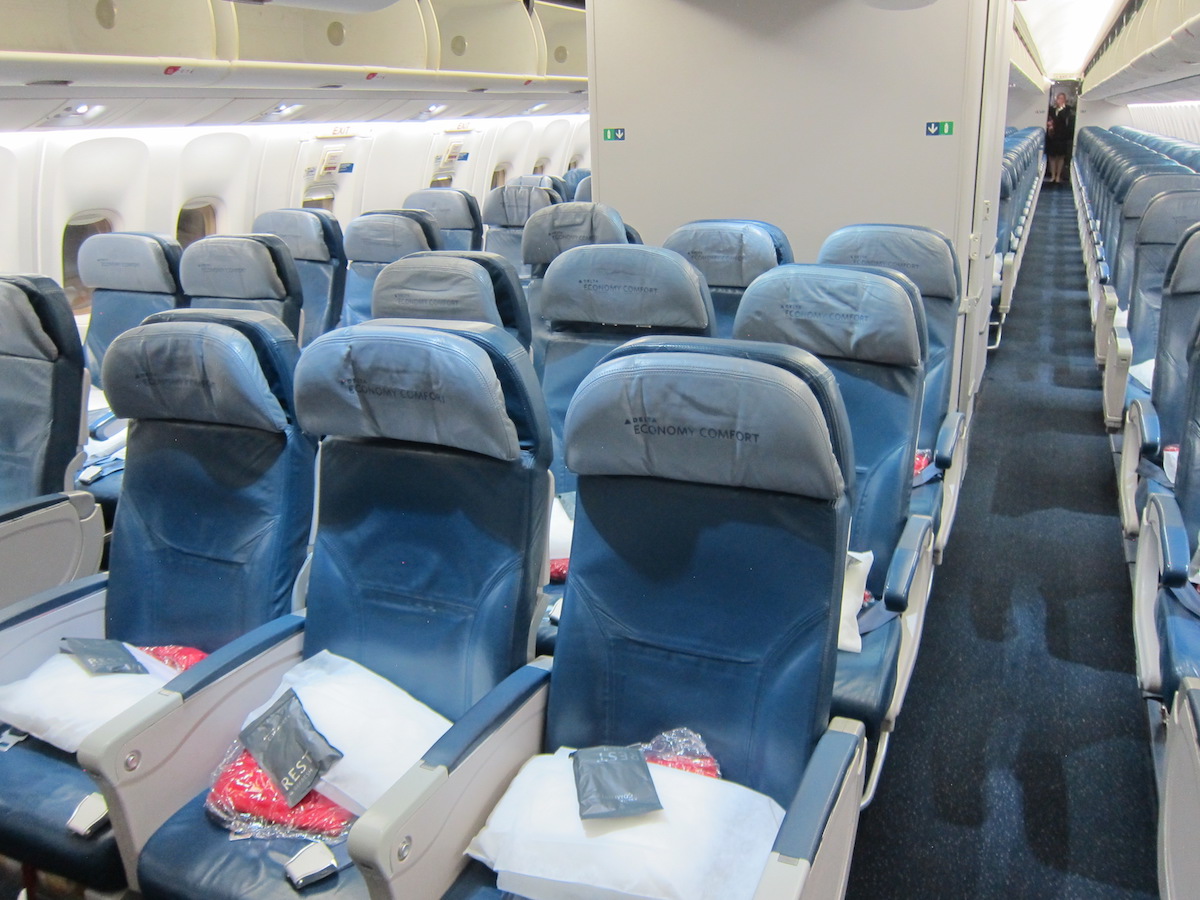 Delta's 767 Comfort+ cabin
This new flight marks the ninth US gateway Delta has to Honolulu, in addition to their core service from Atlanta, Los Angeles, Minneapolis, Salt Lake City, and Seattle, in addition to seasonal flights from New York, San Francisco, and Portland.
Delta's CEO, Ed Bastian, had the following to say about the new route:
"We're pleased to add a nonstop link to Hawaii from our Detroit hub as we know it's a destination our customers in our hub city and beyond have asked for. It will also bring convenient, one-stop connections to Honolulu for many customers in dozens of other cities we serve in the Upper Midwest and Northeast U.S."
I wouldn't expect much in the way of saver level award availability on these flights, given how many SkyMiles Delta loves to charge for flights. However, there are often reasonable paid first class fares for travel to & from Hawaii.
What do you make of Delta's new Detroit to Honolulu route?