Delta is generally the leader among the big three US carriers when it comes to "innovations." In 2012 Delta began introducing "Basic Economy" fares, which at the time sounded like they'd only be introduced in a limited number of markets.
The idea was basically that in order to compete against ultra low cost carriers, Delta would introduce even more discounted fares, which wouldn't be eligible for any sort of ticket changes (even for a fee), and wouldn't allow advance seat assignments either.

One of the first markets where Basic Economy was introduced was Detroit to Orlando, a route served by Frontier, Spirit, and Delta. I sort of get the logic there.
Since then, Delta has cut elite benefits on Basic Economy fares even further, by making them ineligible for complimentary upgrades.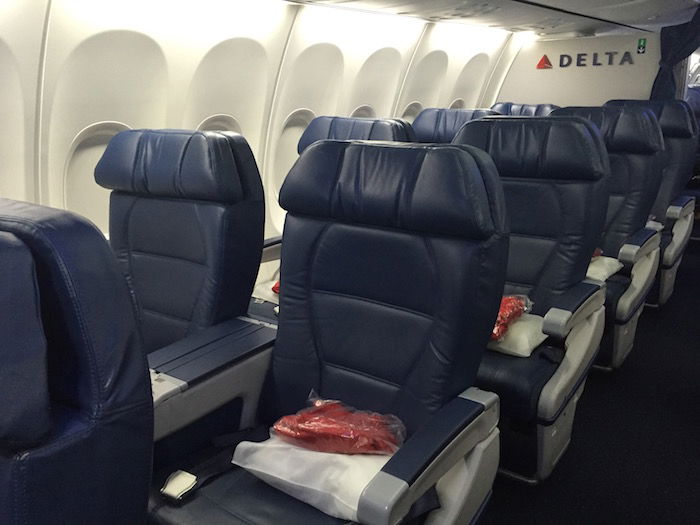 I guess it shouldn't come as a surprise that over the past several years Basic Economy fares have spread like wildfire, even to transatlantic flights. Other carriers are following Delta's lead, with American planning on rolling out these fares on a widespread basis soon.
In other words, Basic Economy fares used to simply be a way of poaching customers who would otherwise fly Spirit or Frontier, and has now become a way for Delta to squeeze more money out of each customer, by essentially "threatening" them with no seat assignments, etc.
Most of my revenue flying is on American or foreign carriers, so I've never dealt with a Basic Economy fare for myself or my family.
Well, I was just in the process of booking a ticket for my dad from Tampa to Los Angeles (I'll be in town, so it seemed like a fun opportunity to spend some time together outside of Florida), and Delta is the only airline operating a daily nonstop flight in the market. I looked up the fare on ITA, and told him it would be $388. He insisted on paying for the ticket, but my plan was then to pay to upgrade him to an exit row or Comfort+ (if the premium for first class were reasonable I would have paid that, but in this case it was $1,000+).
Then I went to Delta's website, and noticed that the $388 fare was in fact a Basic Economy fare.

Selecting the Basic Economy fare showed all the restrictions in place for these fares.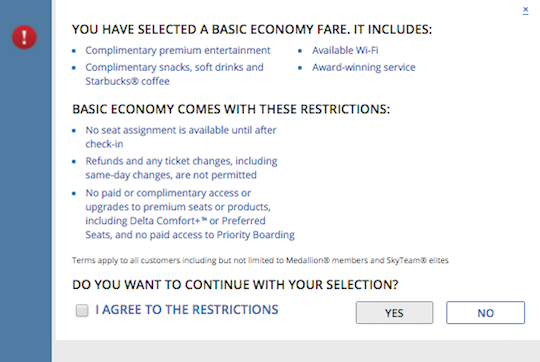 It would be $40 more for a "regular" economy fare, on top of the ~$60 each way to upgrade to an exit row, or ~$90 each way to upgrade to Comfort+.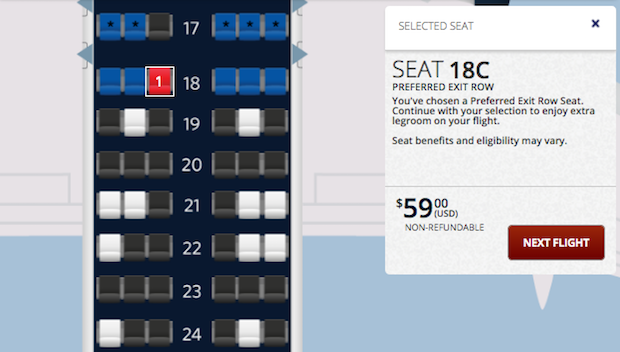 Man, they're sneaky! I knew this was a thing, but when you actually go to book, you realize that you're essentially paying a premium for the privilege of paying a further premium for a premium seat.
I suppose as an elite member this becomes a no brainer, since it's worth paying an extra $40 to be eligible for an upgrade, confirmed premium seating, etc.
However, it's yet another huge devaluation to elite benefits. American will soon be introducing Basic Economy on a widespread basis, so when you really think about it as an Executive Platinum:
Bottom line
Elite status with airline loyalty programs is really reaching the tipping point of not being worthwhile anymore. Sure, if you fly a certain amount anyway then you might as well go for it, but that's also not really doing much to generate incremental revenue, but rather is giving away "free" rewards for behavior people would already exhibit.
With the price difference between economy and premium cabins on many flights lower than ever before, just paying for the product you want is looking more and more tempting.
To Delta flyers who have been dealing with Basic Economy fares for years, what's your general approach? Do you always pay for the "standard" economy fare, or are there circumstances under which you only pay for Basic Economy?