Virtually all airlines have adjusted inflight food & beverage offerings due to the current pandemic, with a special focus on minimizing contact between passengers and flight attendants. Well, if you're a Delta flyer and enjoy adult beverages, there's a positive update.
Delta brings back inflight beer & wine
As of July 2, 2020, Delta will once again offer alcoholic beverages in first class and Comfort+ on domestic flights of more than 500 miles. Delta never suspended alcohol service on long haul international flights, so nothing is changing there.
Delta isn't bringing back the full selection of alcohol — beer and wine will be offered, while liquor won't. Delta's alcohol selection will include:
Single-serve red wine and white wine
Heineken, Miller Lite, SweetWater 420, and SweetWater IPA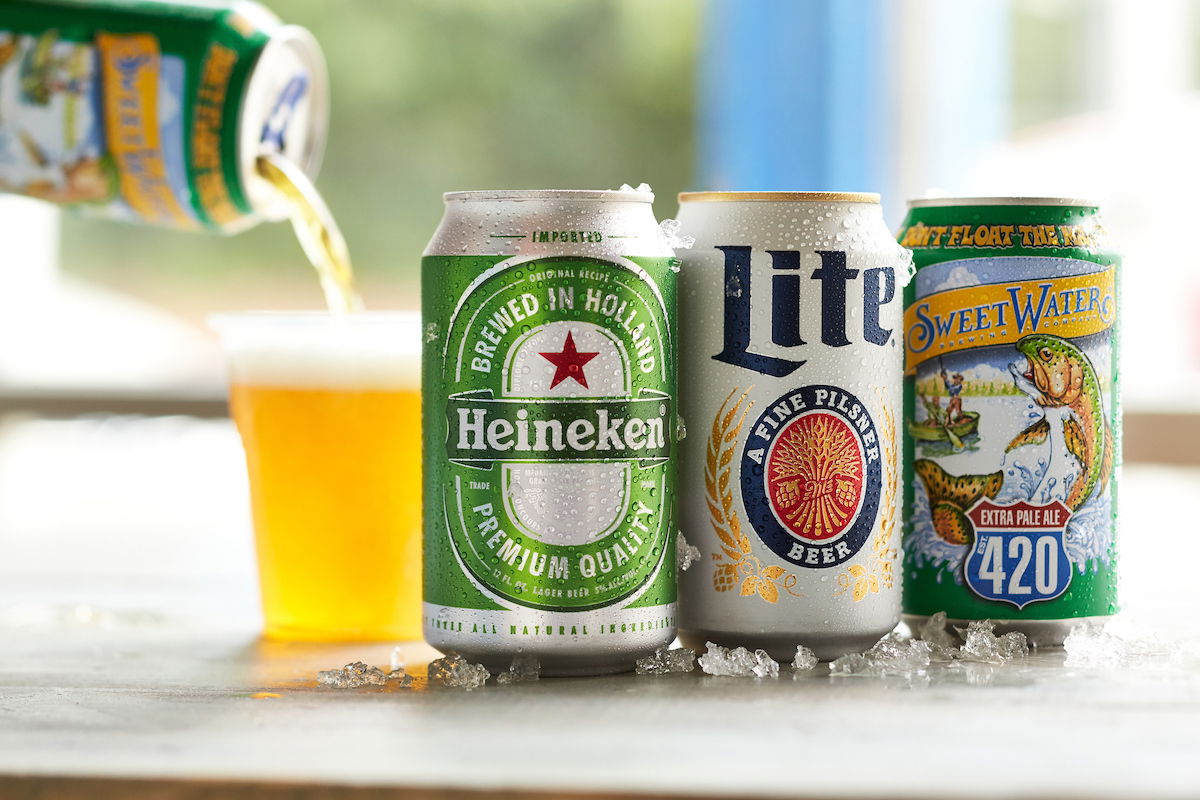 Delta will once again offer beer & wine
Flight attendants will pass the cans and single-serve bottles (which are complimentary in both first class and Comfort+) using serving trays to minimize touch points. The reason individual servings of wine and beer are making a comeback before other alcohol is because they have fewer touch points.
This will be the first time in months that Delta is offering alcohol on domestic flights, as this was eliminated in March.
As Delta's SVP of Inflight Service, Allison Ausband, describes this move:
"In keeping with the Delta CareStandard, our goal is to serve all of our food and beverage offerings in the safest way possible – both for our customers and employees. We take pride in always listening to our customers, and we know beer and wine are the adult beverages our customers want most. These selections are the first step towards a normalized beverage offering while we continue to keep customer and crew safety at the center of everything we do."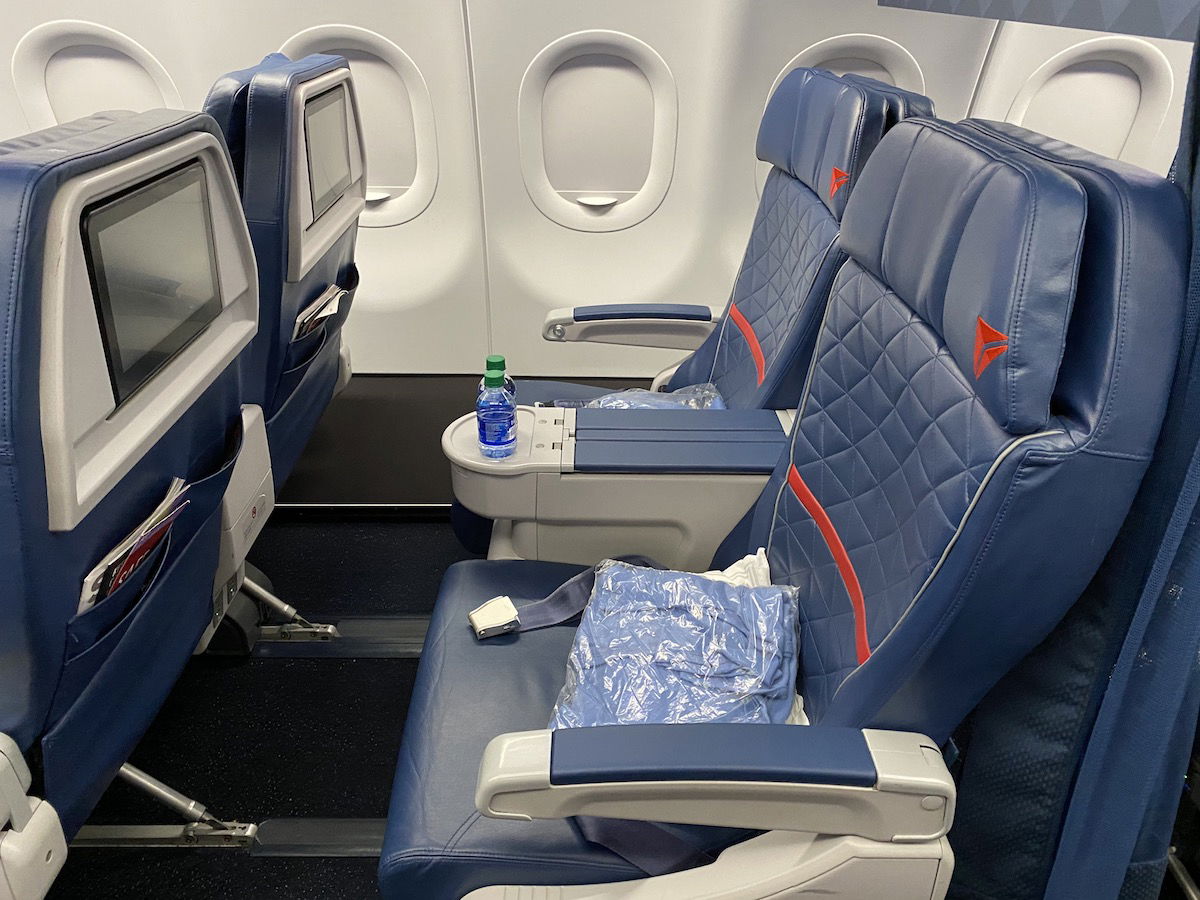 Delta A321 first class
Why did Delta get rid of alcohol to begin with?
We've seen quite a few airlines eliminate alcohol onboard during the pandemic. Different airlines have provided different explanations for this. Some consumers have argued that this is simply cost-cutting.
So how did airlines justify this?
Many airlines have suspended buy on board food & beverage service, since it's not great for minimizing contact between passengers and crews; this is a possible explanation for airlines that charge for alcohol
Airlines have been trying to simplify service, so while it's one thing to give someone a can of beer, it's another thing to mix a drink
Passengers on most airlines are required to wear masks; typically people take more time to enjoy an alcoholic beverage, which means they're likely to have their mask off for longer
I've seen some suggest that this is to avoid people getting tipsy, since we should be more alert when flying during the pandemic (in terms of keeping our masks on, avoiding contact with other passengers, etc.)
Personally I give Delta the benefit of the doubt for not serving alcohol for the past several months. In theory if a flight attendant could serve a can of Coke they could also serve a beer, but I also recognize that all of this has been quite an adjustment for airlines.
As a point of comparison, American Airlines has been serving alcohol in first class throughout the pandemic.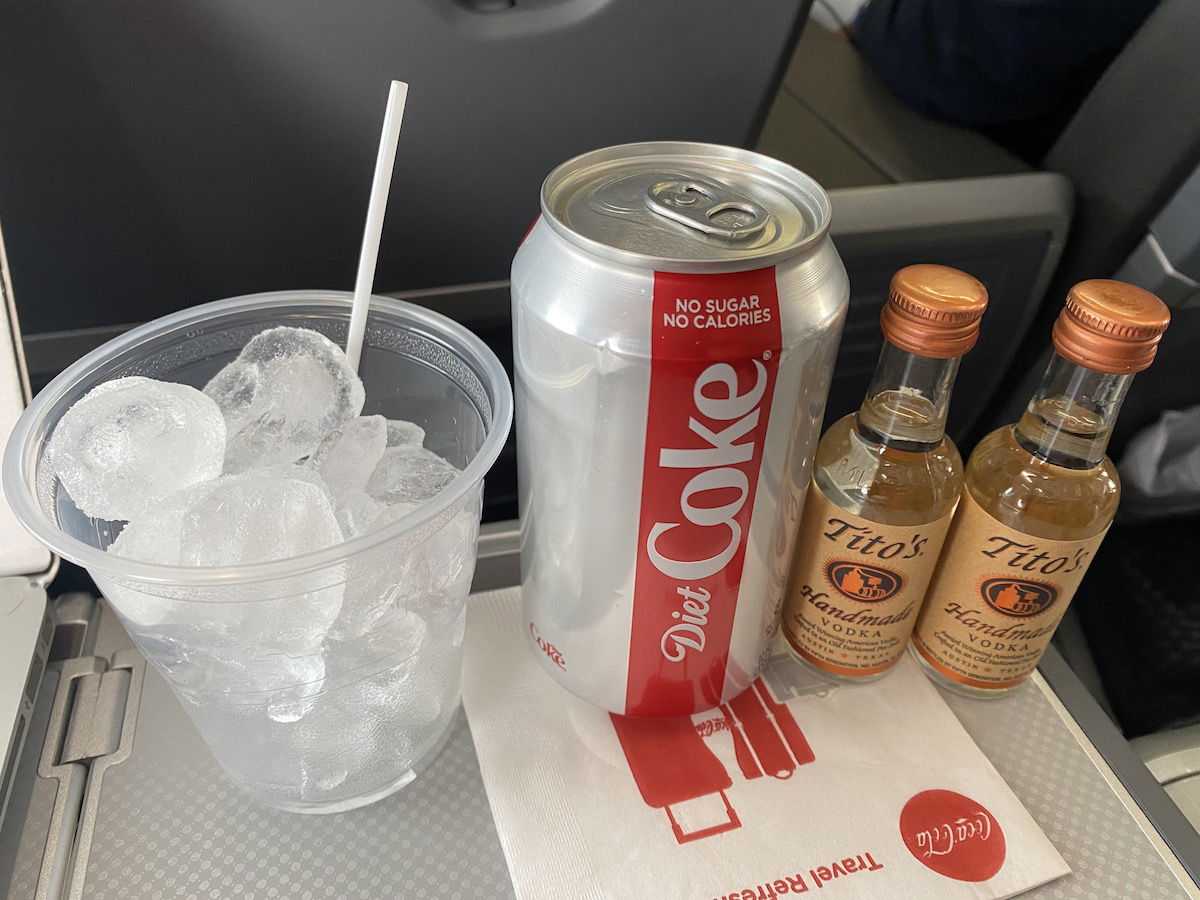 American Airlines never suspended alcohol service in first class
Bottom line
Delta will once again be serving beer and wine in first class and Comfort+ on flights of over 500 miles. Expect this to be offered in single serving containers.
There still won't be any liquor in any cabin, and beer and wine won't be available for purchase in economy, since the goal is to still minimize contact between crews and passengers.
What do you make of inflight alcohol service during the pandemic? Is there any logic for airlines eliminating it, or is it pure cost cutting?