While the impact won't be immediate for customers, Delta and Aeromexico have filed an application with the US Department of Transportation requesting antitrust immunity for a new joint venture on flights between the US and Mexico.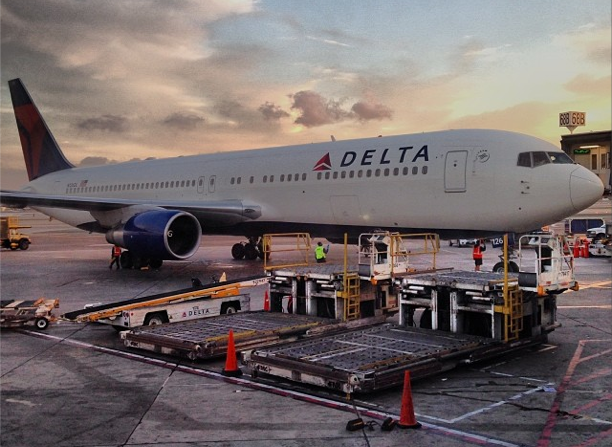 The application marks a significant step in the creation of a $1.5 billion joint venture that will allow Delta and Aeromexico to compete more effectively on routes between the U.S. and Mexico. The joint venture will provide more options for travelers in both countries, while enabling joint investments by the two airlines, further improving the customer experience.

"Mexico is the most popular international destination for Delta customers, and our proposed joint venture will offer our customers more schedule and destination choices, whether traveling for business or pleasure," said Ed Bastian, Delta's President. "Approval of antitrust immunity will allow travelers to fully benefit from all the aspects of a future Delta-Aeromexico joint venture, including the combination of two complementary networks."

"We are thrilled at this opportunity to further deepen our relationship with Delta. The potential to align our networks and scheduling means that we will be able to offer greater customer choice than we would have been able to offer individually," said Andres Conesa, CEO of Grupo Aeromexico.
This is sort of brilliant, at least from the airlines' perspectives. Joint ventures are always a double edged sword for consumers. On one hand they do "streamline" the experience somewhat in terms of reciprocal benefits, scheduling, etc. On the other hand, joint ventures ultimately reduce competition, which typically drives up fares.
In practice what will this joint venture look like? Delta claims:
Through the proposed joint venture, the airlines will offer an expanded network within Mexico and connections to U.S. business centers in Los Angeles and New York. Aeromexico's hubs – Mexico City, Monterrey, Guadalajara and Hermosillo – will give Delta customers greater access to cities throughout Mexico. Delta will provide Aeromexico with a broad North American network via Delta's key hubs, including Atlanta, Detroit, Los Angeles, Minneapolis, New York, Salt Lake City and Seattle, and a strong marketing presence throughout the U.S.
This makes it sound as if the goal is simply to increase connectivity between the US and Mexico. While that's perhaps the short term goal, something tells me there's a lot more to this long term.
In my opinion Delta is the most "global" US legacy carrier, and in many ways American and United can't really compete with their route network.
One area where Delta is quite weak is in Latin America, where American has a strong-hold. My guess is that long term this is part of a larger effort to ramp up operations in Latin America, as opposed to simply increasing connectivity between the US and Mexico.
Bottom line
While I've often criticized Delta SkyMiles (though I'd like to think I'm fair with them), operationally I have nothing but good things to say about the airline. Delta runs a better operation and has a better network strategy than American or United. I'm very curious to see what their strategy is with this joint venture.
What do you make of the potential joint venture between Aeromexico and Delta?
(Tip of the hat to John DELTA)