If you have any Best Western Rewards points, this would be a great time to redeem them…
Get 5K points when you redeem Best Western Rewards points
Best Western Rewards has a new promotion where you can earn 5,000 bonus points when you redeem points:
Registration is required prior to completing your first eligible award stay (though it's fine if you booked before registering)
You must redeem points for a free night at any Best Western branded hotel in the United States, Canada, or the Caribbean
You must stay between September 12 and November 21, 2022
You must use 12,000 or more points per night
Free nights must be paid with points only, so a combination of points and cash wouldn't count toward this promotion
You can earn 5,000 bonus points for each night that you redeem for during the promotion period
Bonus points will post within 7-10 business days of completing an eligible award stay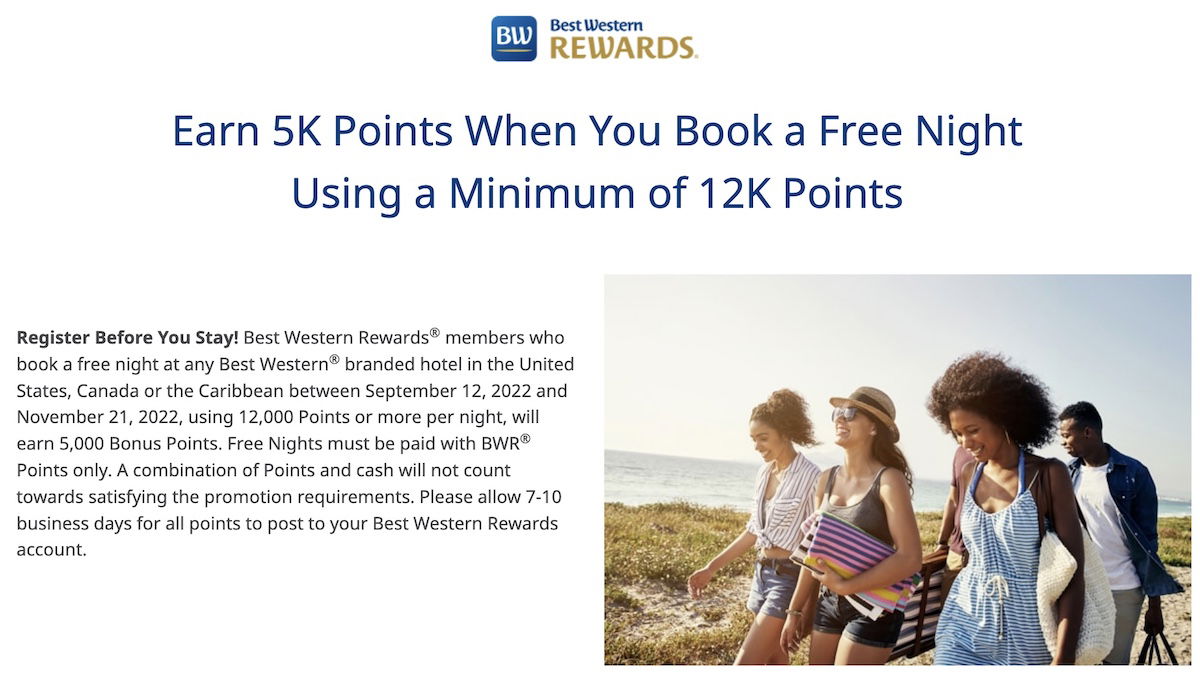 For context, Best Western Rewards free night promotions range in cost from 5,000 to 70,000 points per night. On a free night stay costing 12,000 points, getting 5,000 points back would be the equivalent of a ~42% discount, which is great.
Bottom line
If you have any Best Western Rewards points, this is a great time to redeem them, given that you can get 5,000 points back per night. I suspect this will be a pretty rewarding fall in the travel space, as the summer travel boom is slowly coming to an end, while business travel hasn't made a full recovery.
Do you plan on taking advantage of this Best Western Rewards promotion?