Yesterday I shared our experience visiting Skopje, North Macedonia. We only had two full days there, and for our one full day we decided to do a road trip to Kosovo.
Kosovo is a place with a lot of history (including quite recently), and it's the second newest country in the world (assuming you want to recognize it as such, given that it's a disputed territory). I had learned all about Kosovo in school, but was so intrigued to see what it was actually like.
Going in my expectations were that it would be interesting to see, but that's about it. My goodness, I couldn't have imagined what we actually found.
Driving to Pristina, Kosovo
Pristina is the capital of Kosovo, and it's only about a 90 minute drive from Skopje. In reality it's about a 30 minute drive to the border with Kosovo, and then an hour drive from the border to Pristina.
My friend and I decided to rent a car. I was a bit apprehensive — I didn't know what driving in Kosovo would be like, I didn't know how long the border crossing would take, etc.
Well, this all turned out to be a non-issue, as it was a really easy drive, and I wouldn't hesitate to recommend doing this trip without a guide.
The scenery just outside Skopje was gorgeous.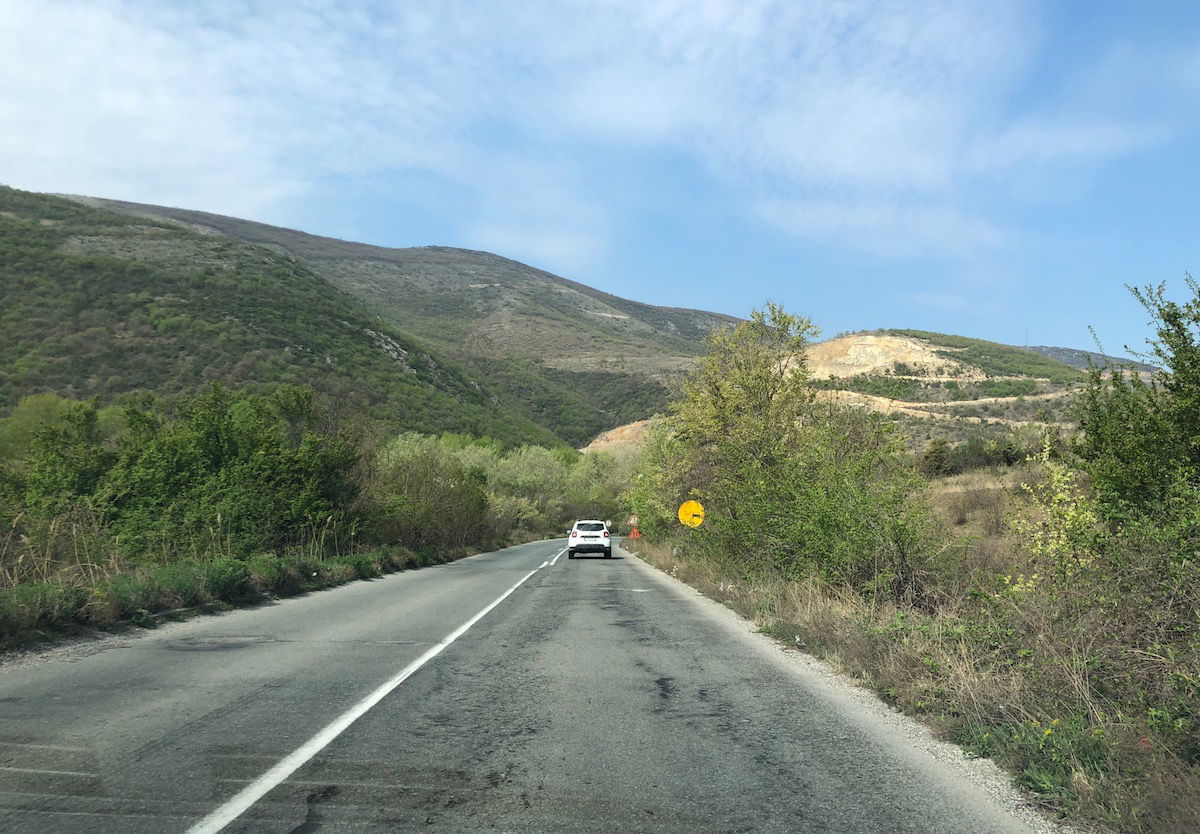 Crossing the border to Kosovo
The border crossing was much easier than I was expecting. There was virtually no wait (there were two cars in front of us). First we had to clear departure immigration for North Macedonia, where we had to present our passports and proof that we were allowed to take our rental car out of the country.
Then it was just a short drive between the borders of the two countries.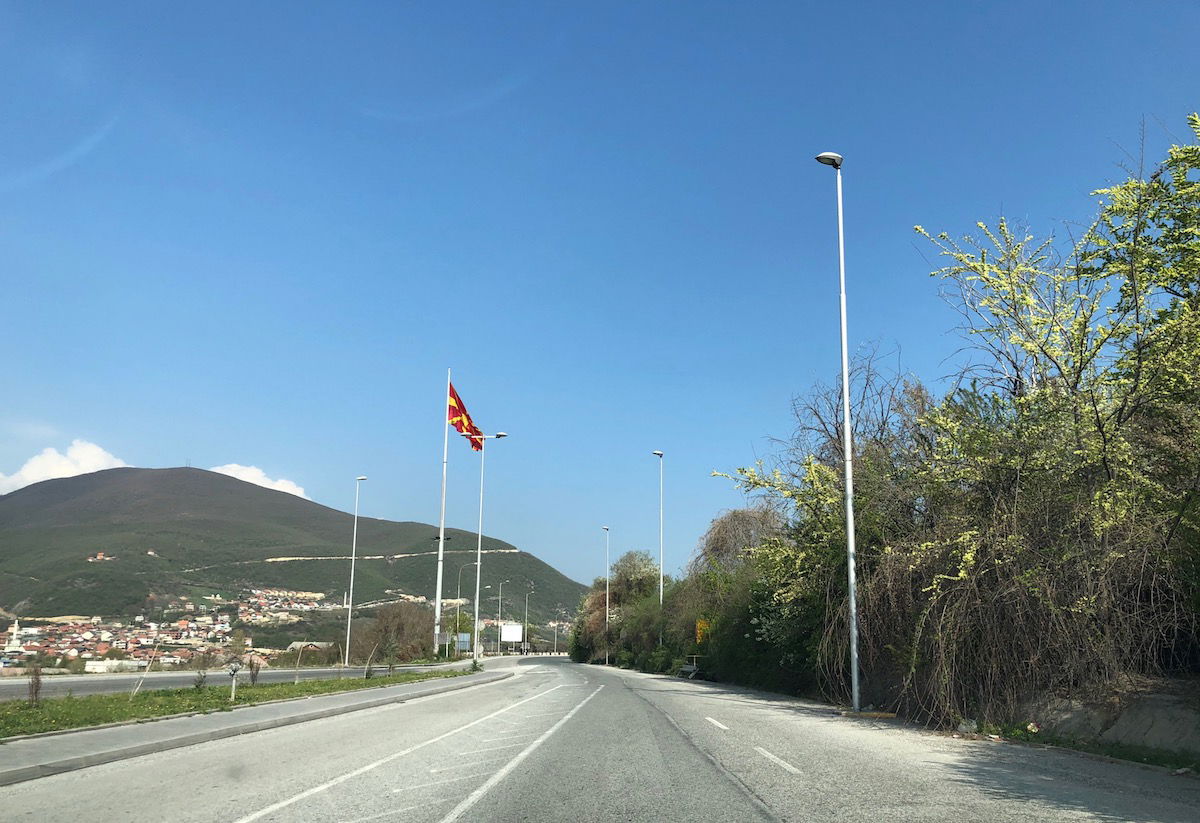 And then we cleared immigration in Kosovo, which was equally easy.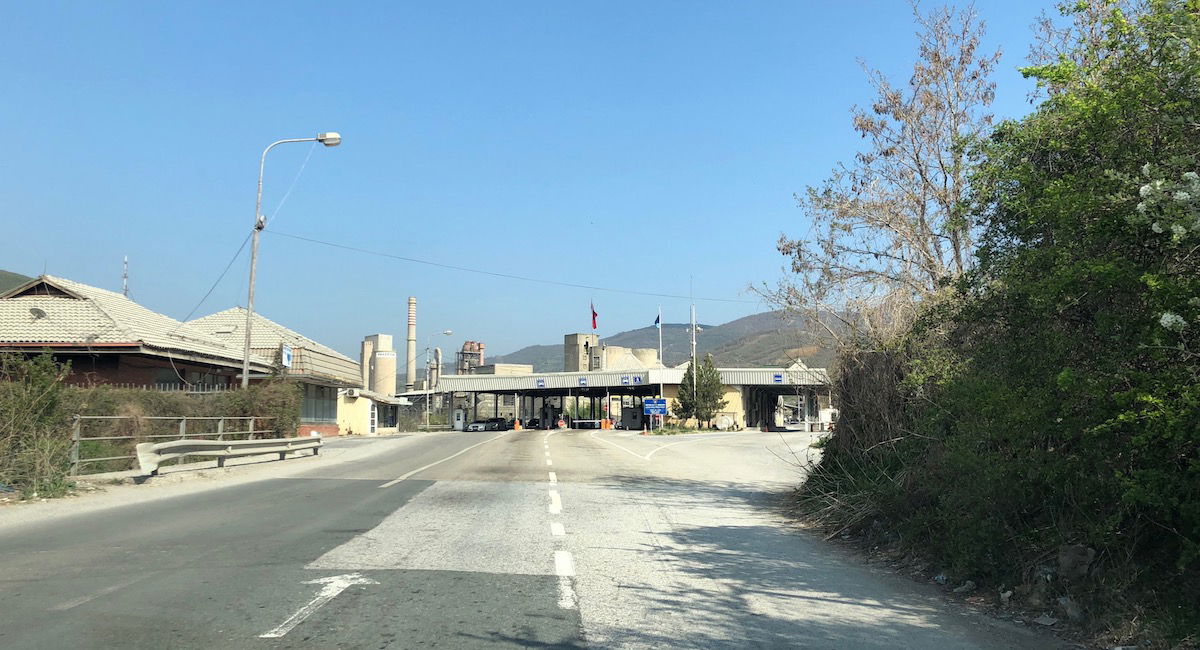 The whole immigration process took about five minutes.
The same was the case on the return.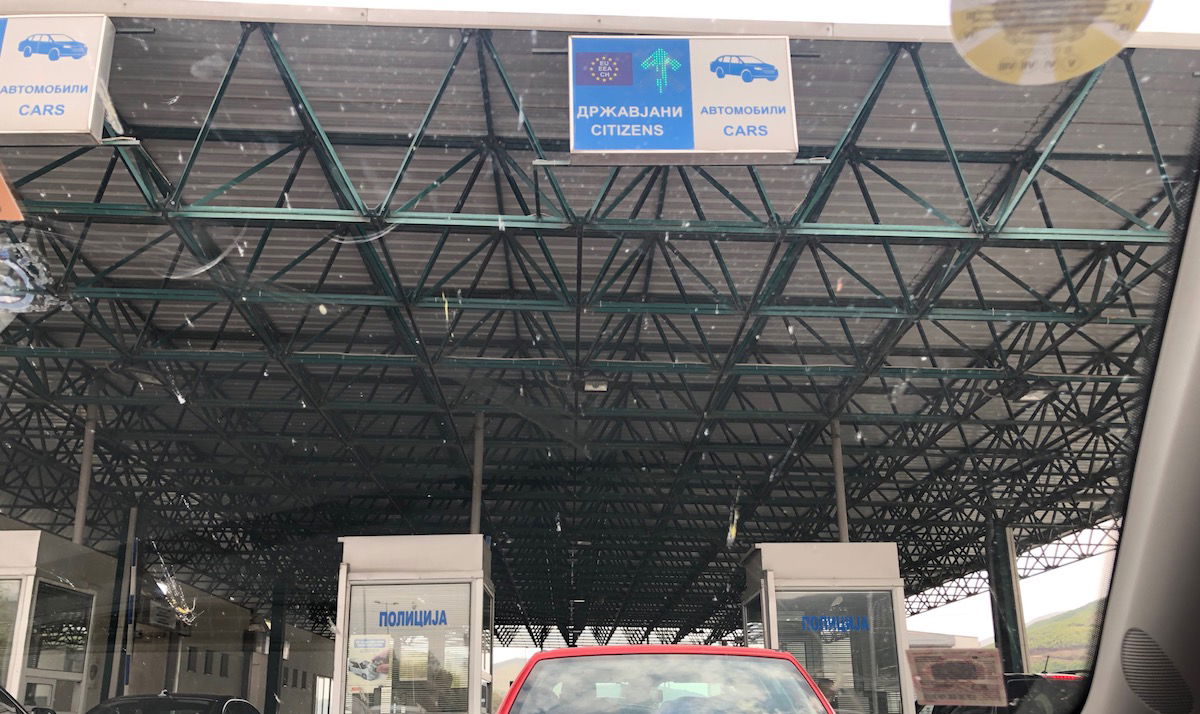 The scenery for our hour drive in Kosovo was fascinating. Before we even talk about Pristina, enroute there were several billboards thanking America — now that's not something you often see!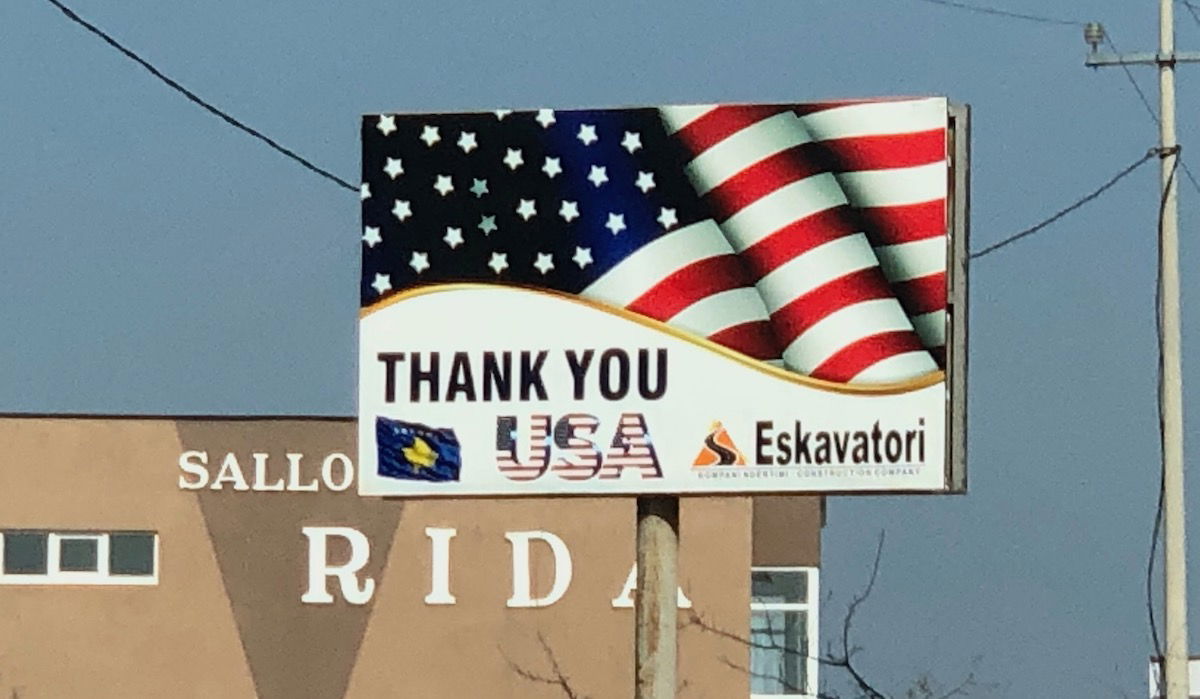 The road conditions were mostly pretty good, though they're working on building the most impressive land bridge I've seen in my entire life all the way to the border. Like, I've seen a lot of bridges in my life, but this one goes for miles and miles and miles, and is in some cases so high up that it's scary. I can't even imagine how much it cost to build.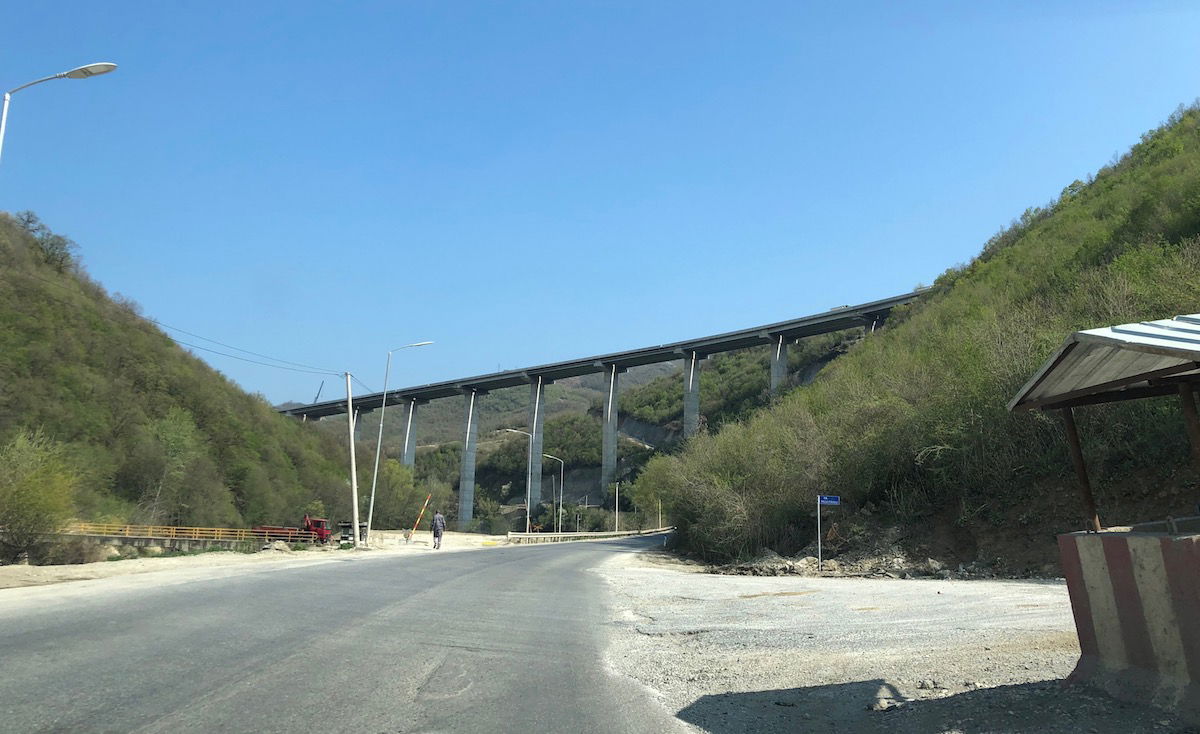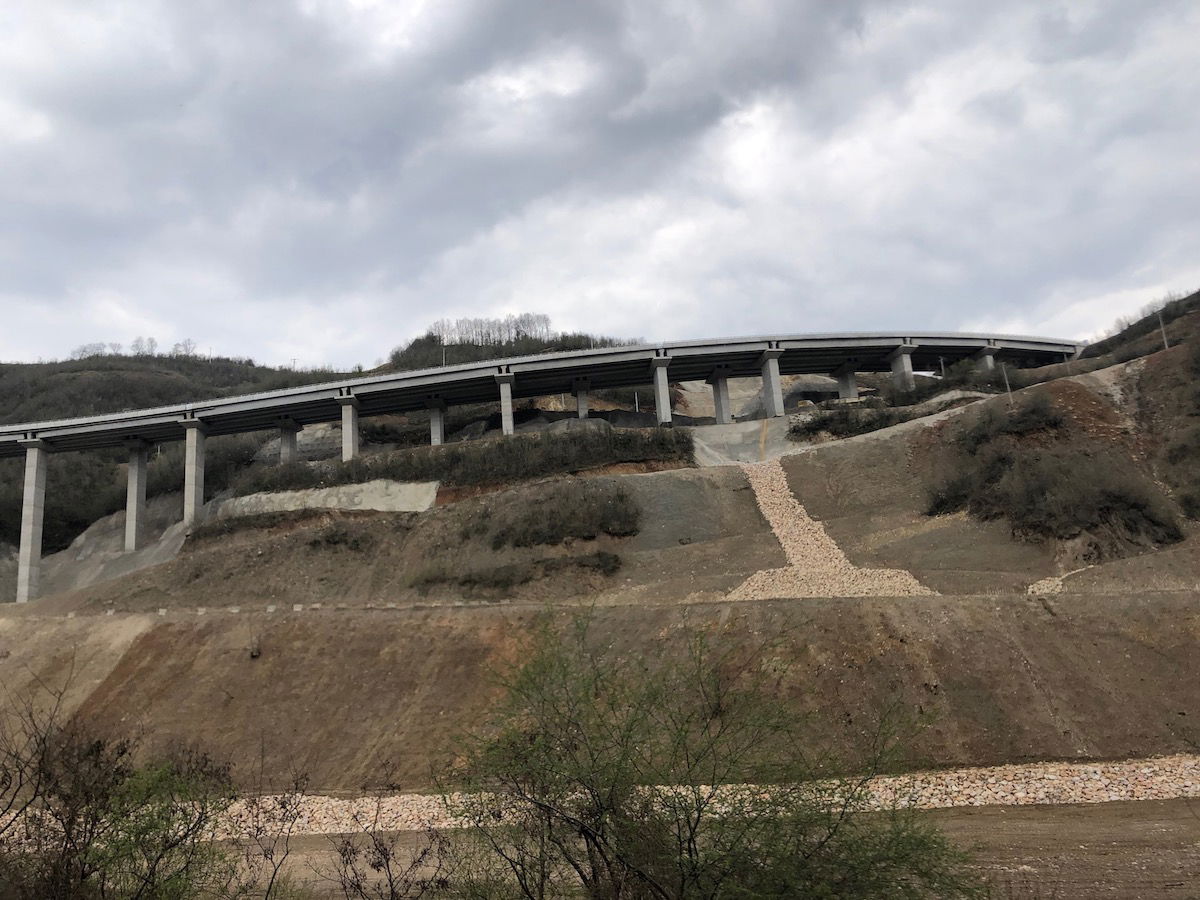 I imagine when it's open it will cut the travel time in half.
Visiting Pristina: OMG they love America & the Clintons
The level of love towards America in Kosovo almost seems unreal. There's a Statue of Liberty on top of a building.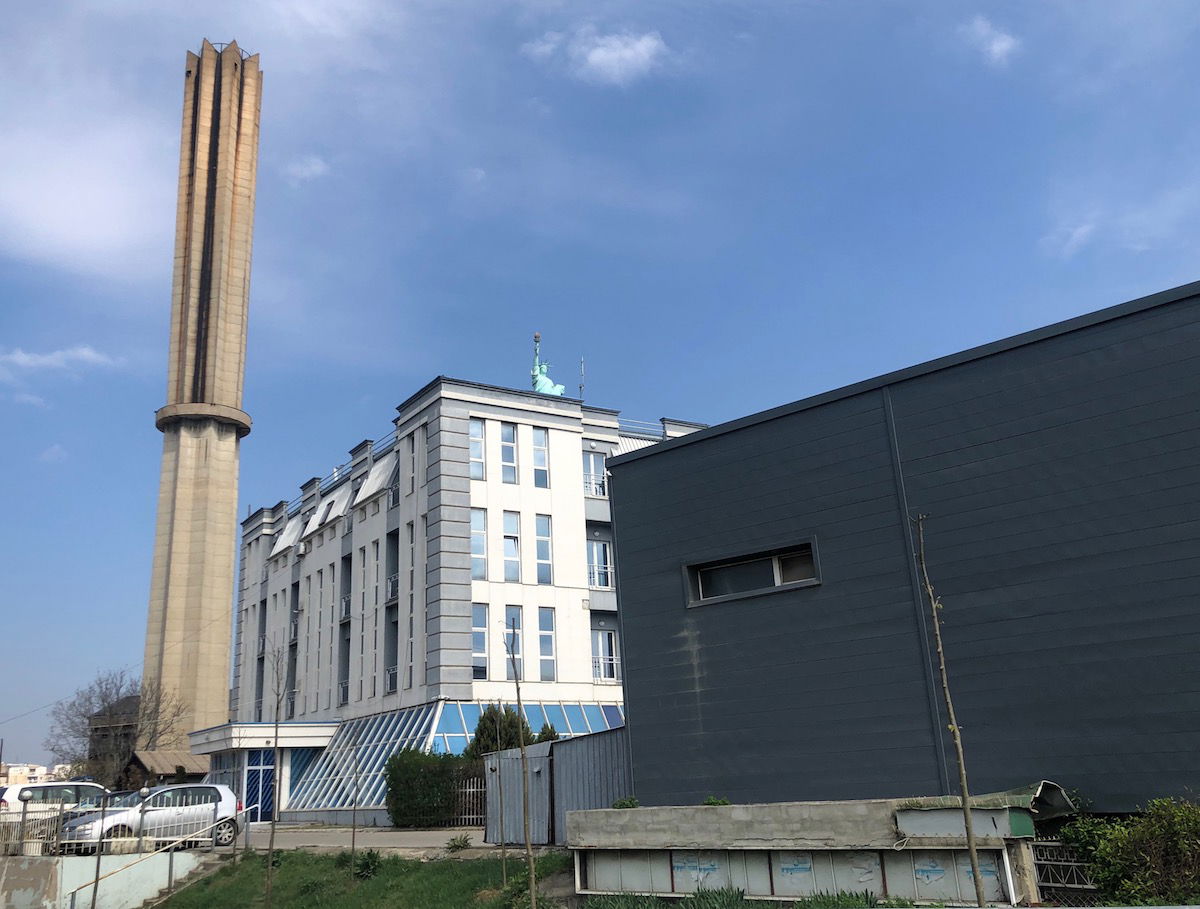 There's Bill Clinton Boulevard.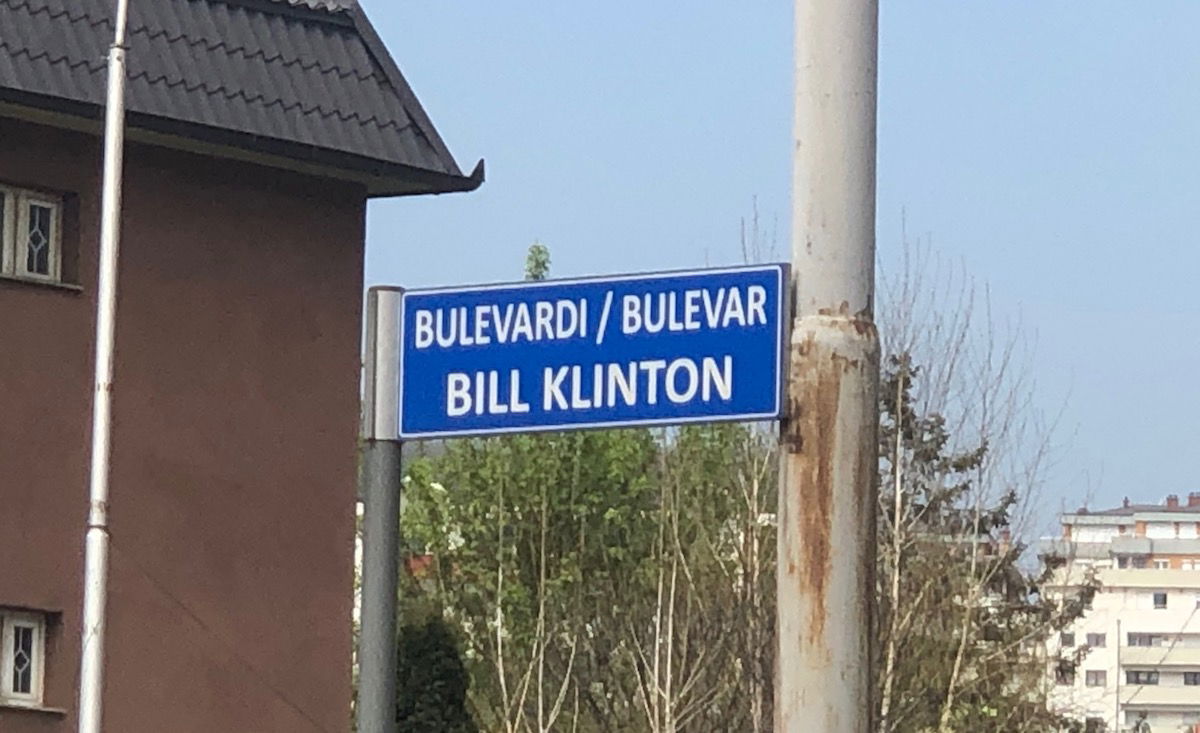 Also there is a Bill Clinton statue.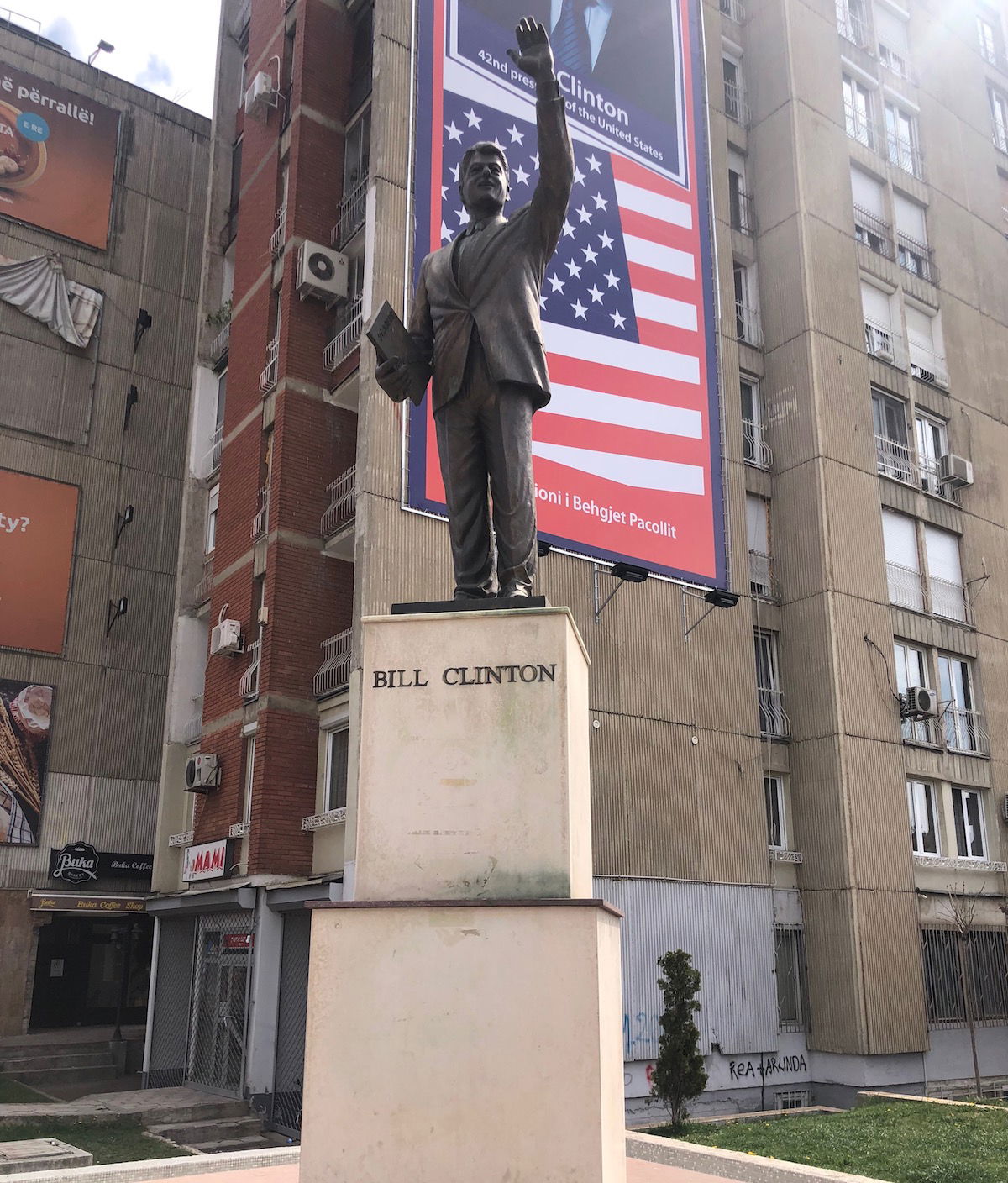 And then a massive poster with an American flag, and a picture of Bill Clinton.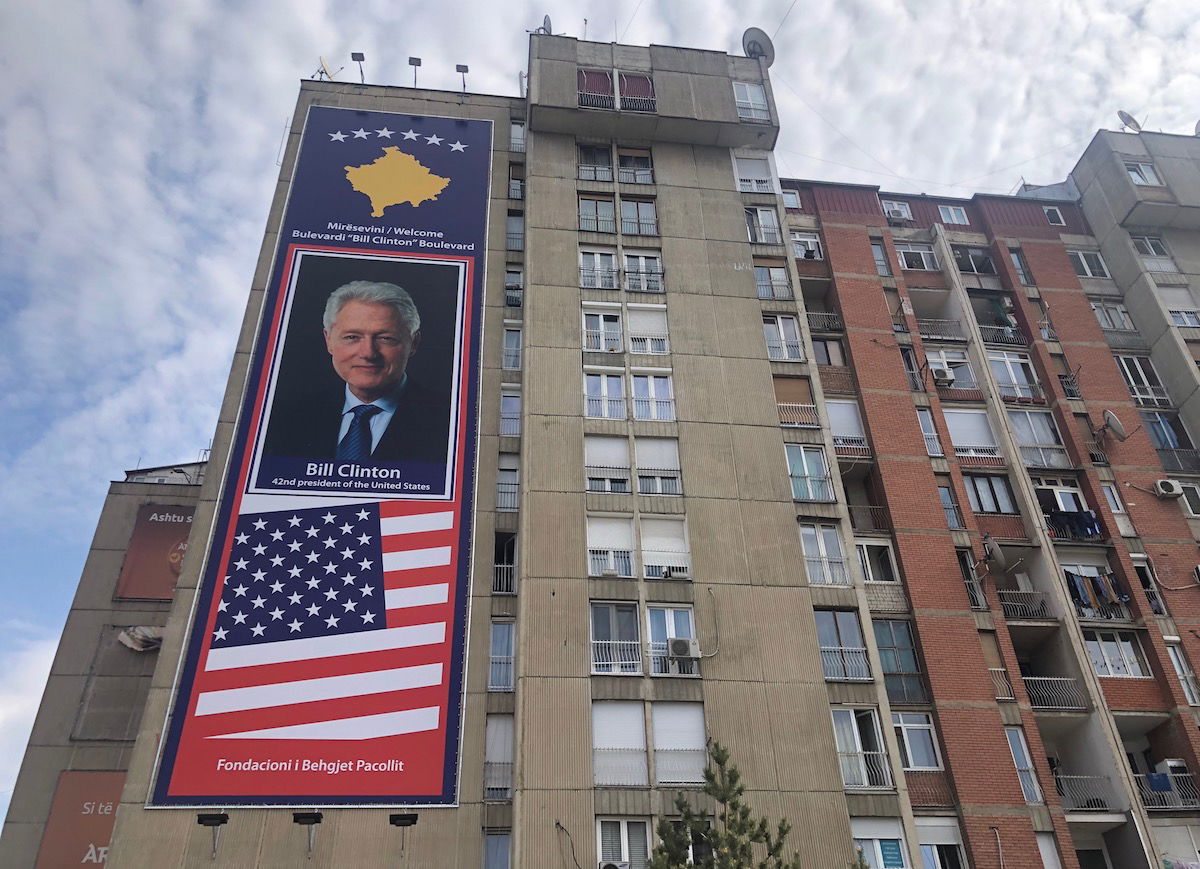 The dress shop right next to that is called Hillary.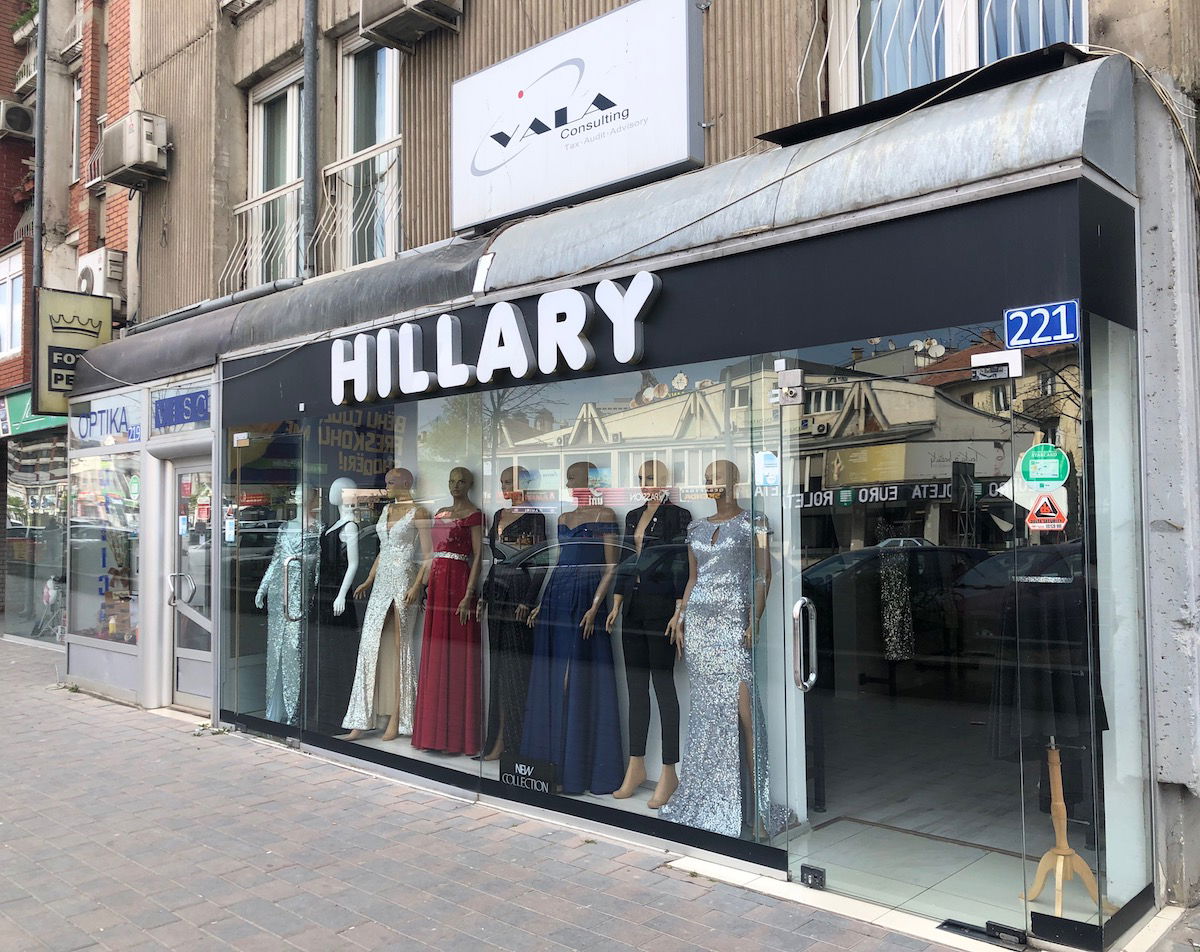 Hungry? Stop at Route 66 Diner.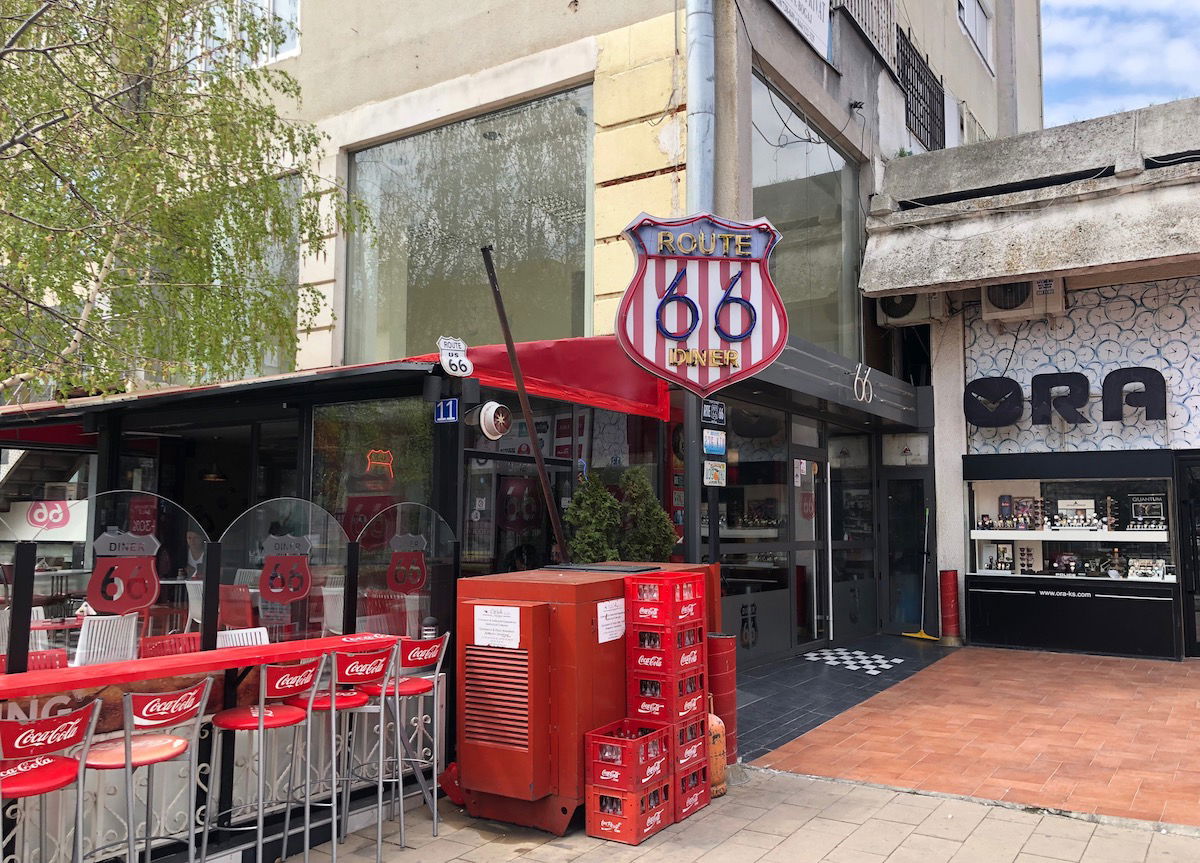 Or if you're just feeling peckish, maybe have some American tornado chips instead!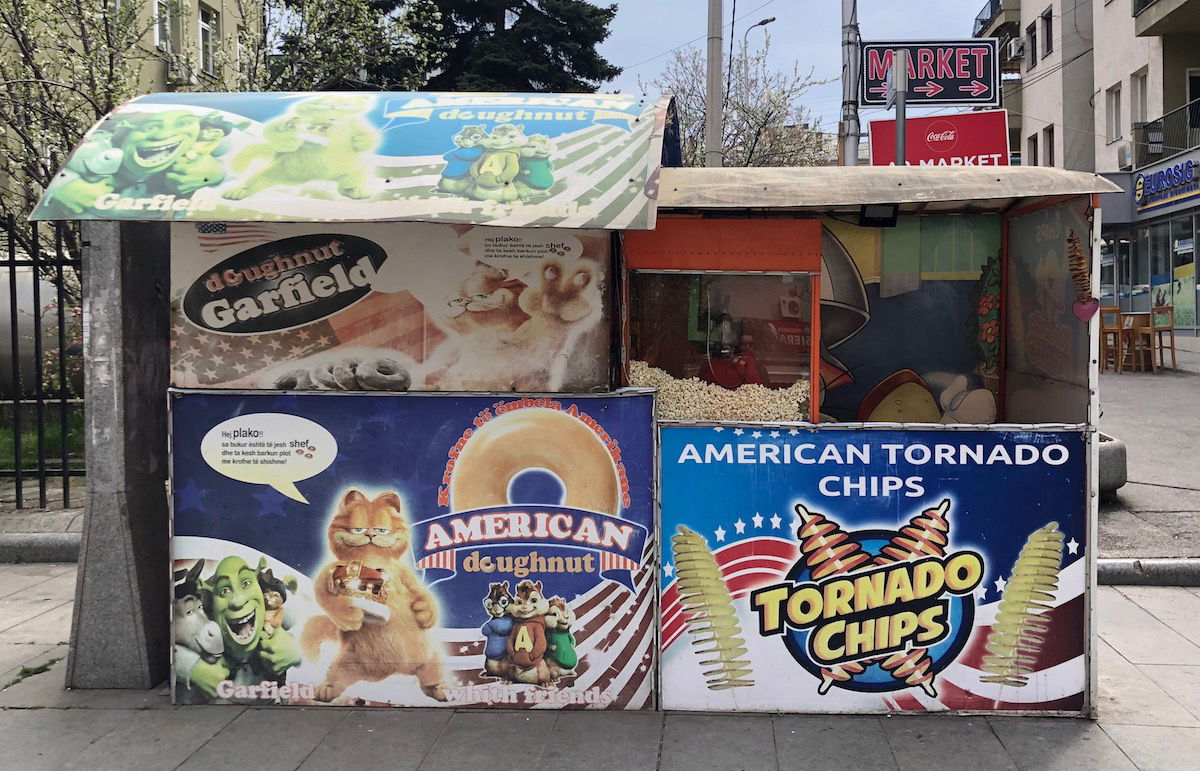 They. Love. America.
Pristina beyond love for America
I was so pleasantly surprised by how lively, happy, safe, and welcoming Pristina was. The city certainly has a few tourist attractions…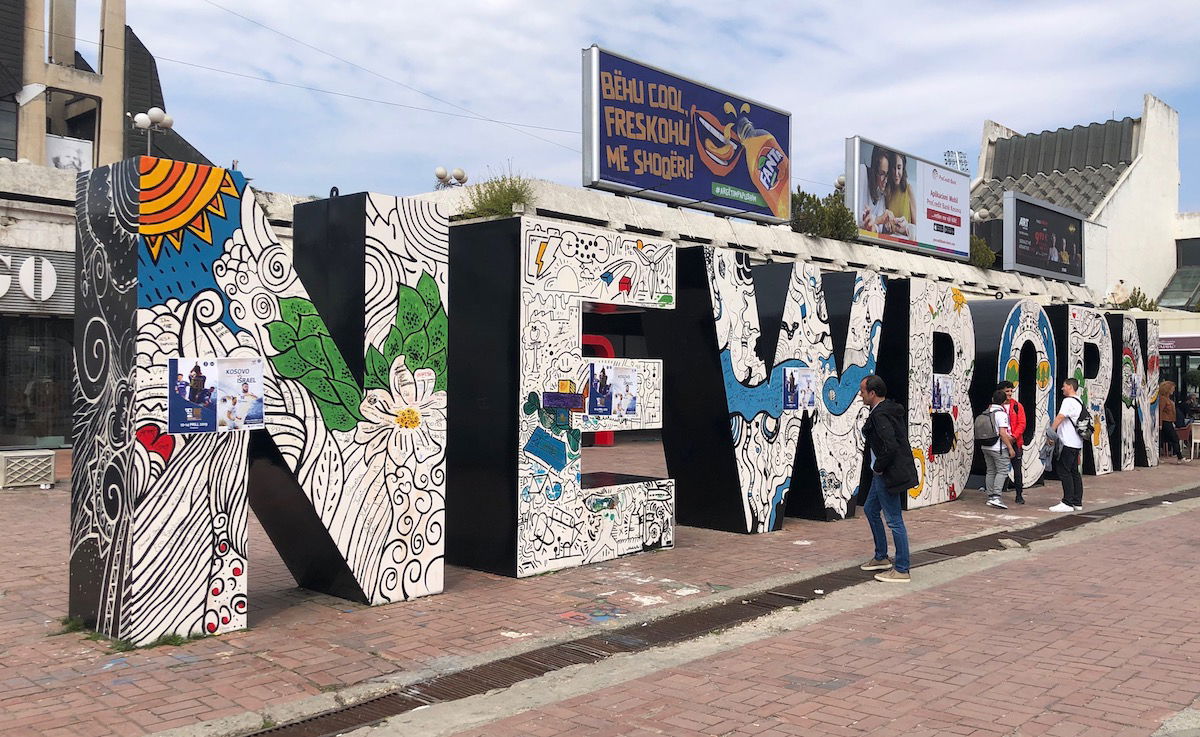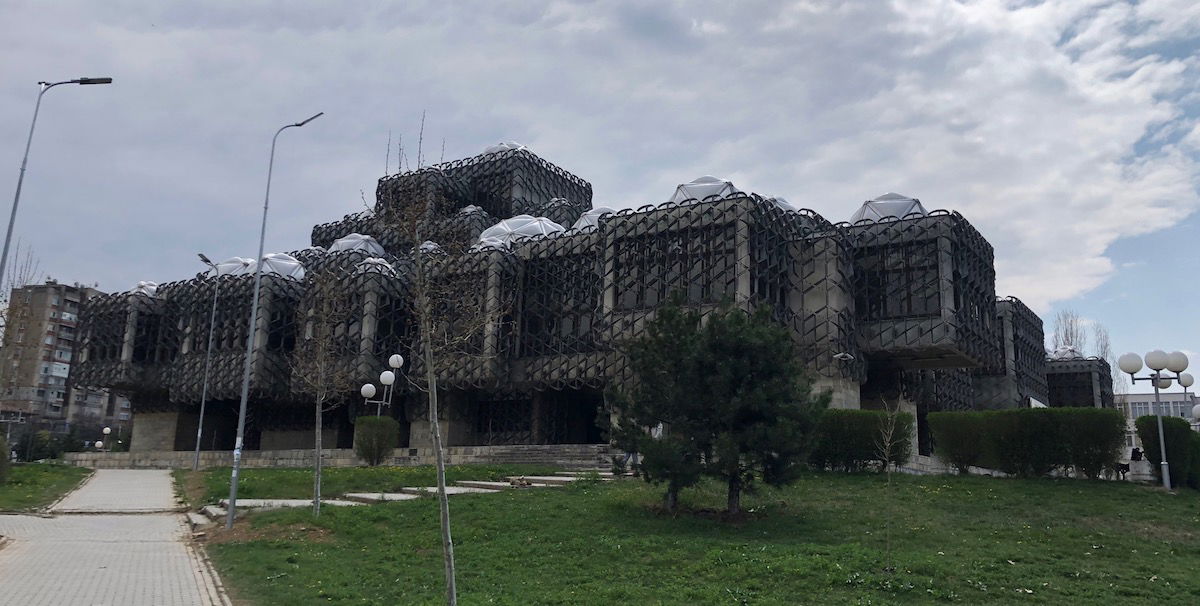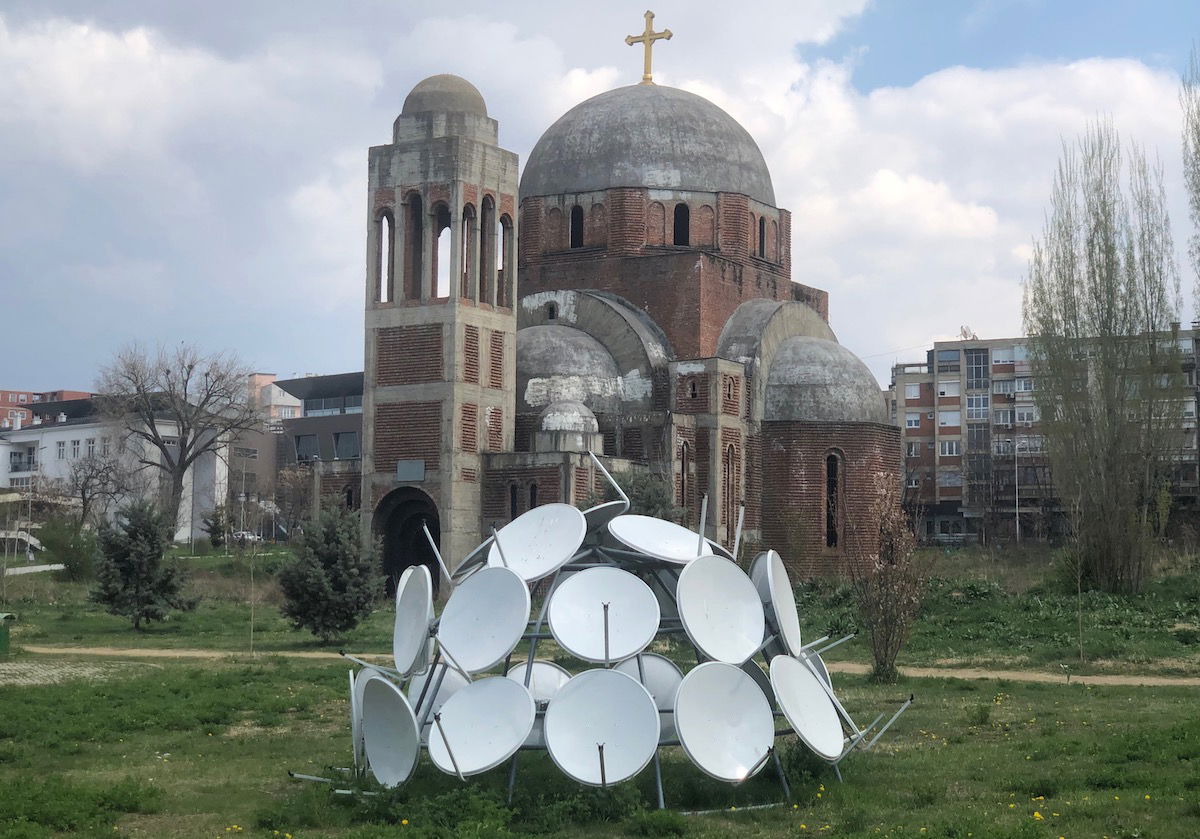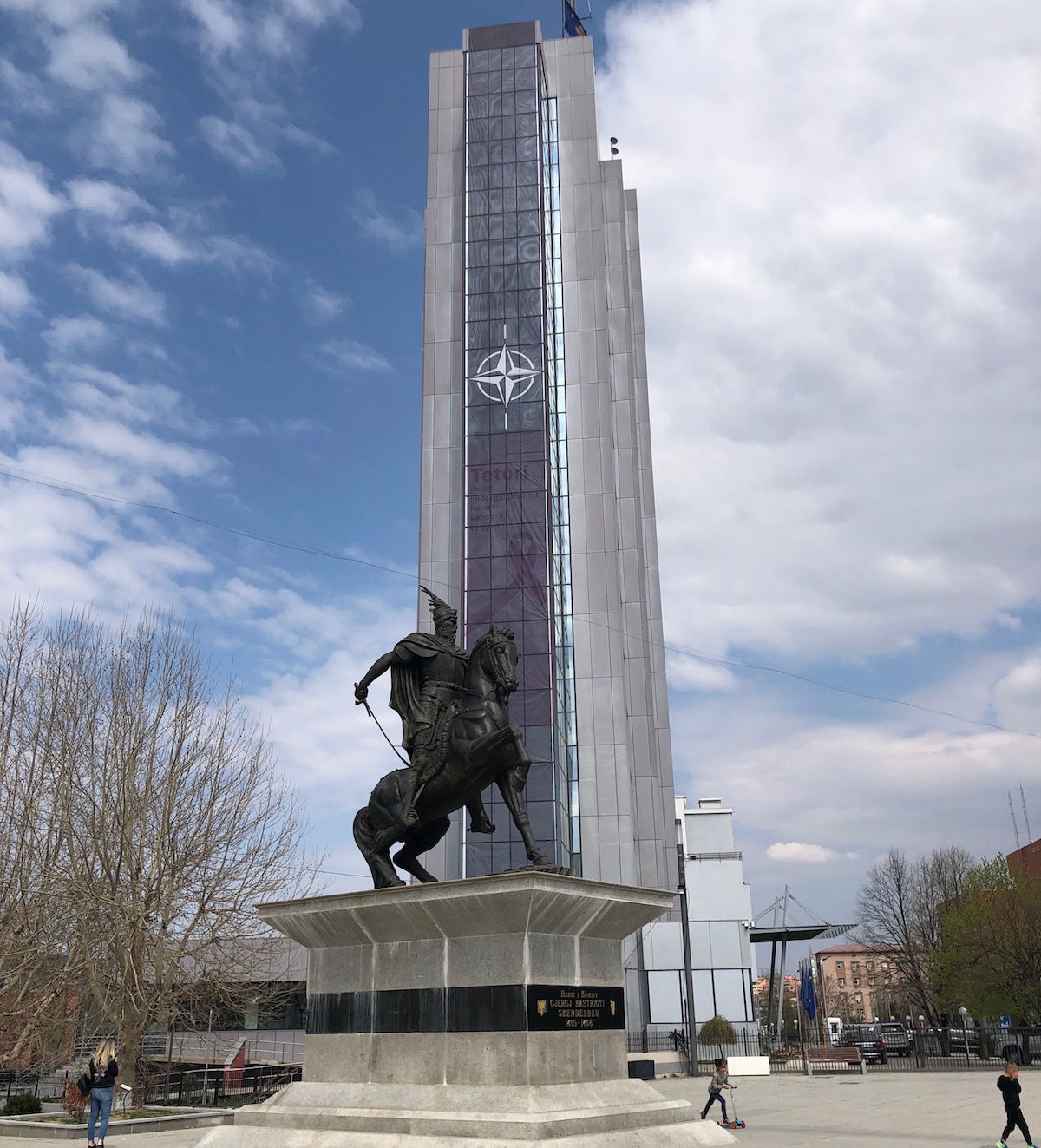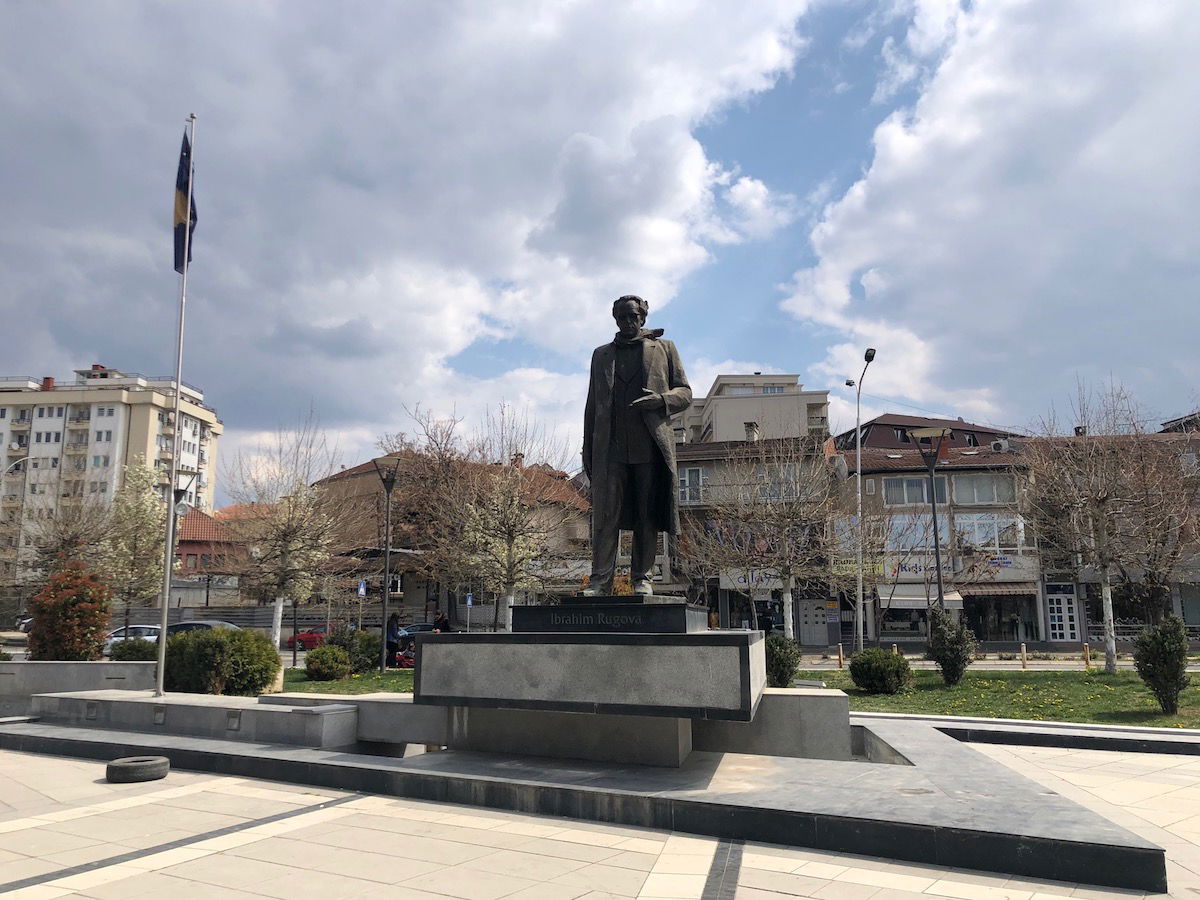 The entire city felt reasonably well maintained.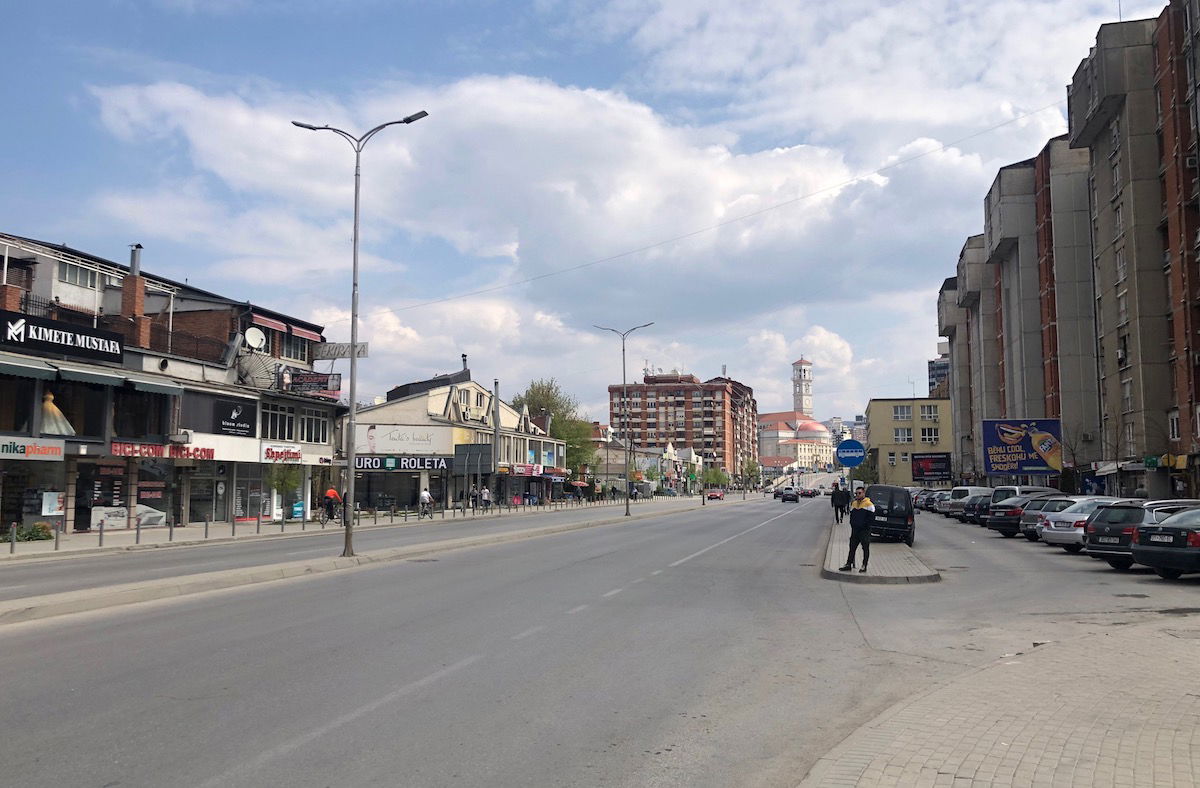 But what I loved was just how many families were out and about enjoying the beautiful spring afternoon. This included one of the main shopping promenades in town…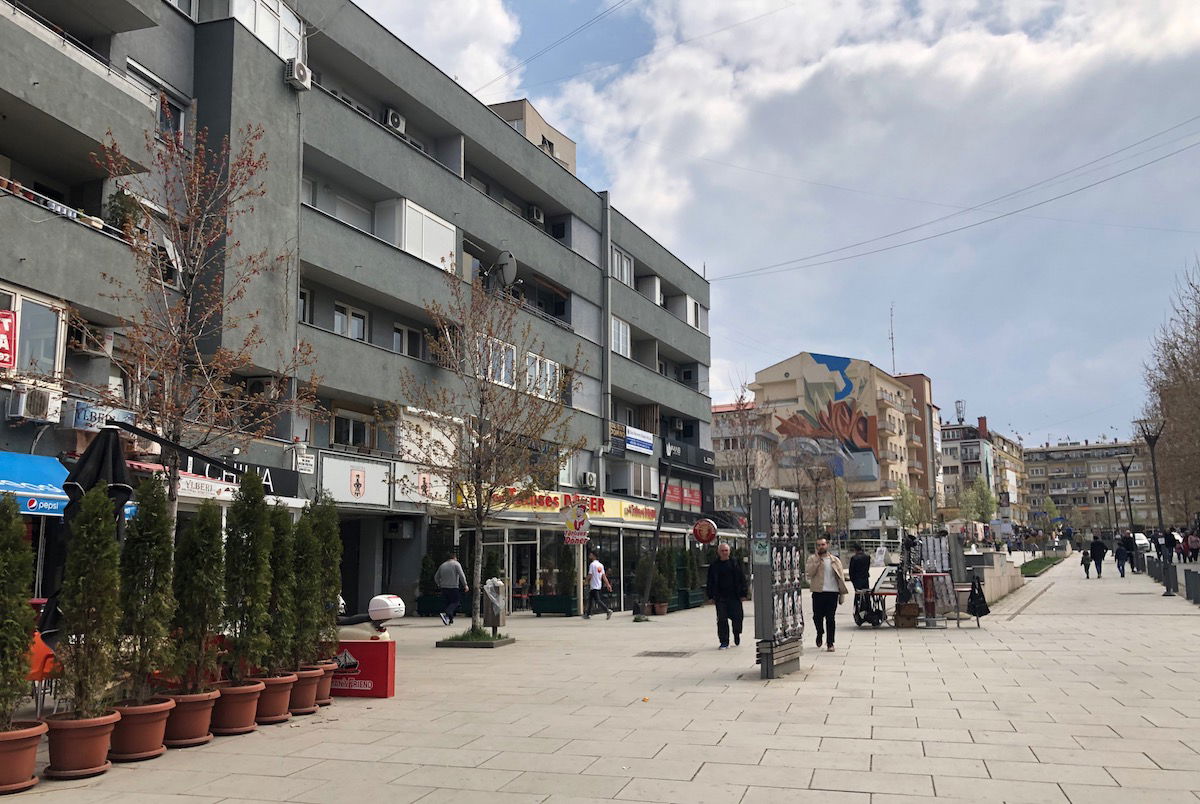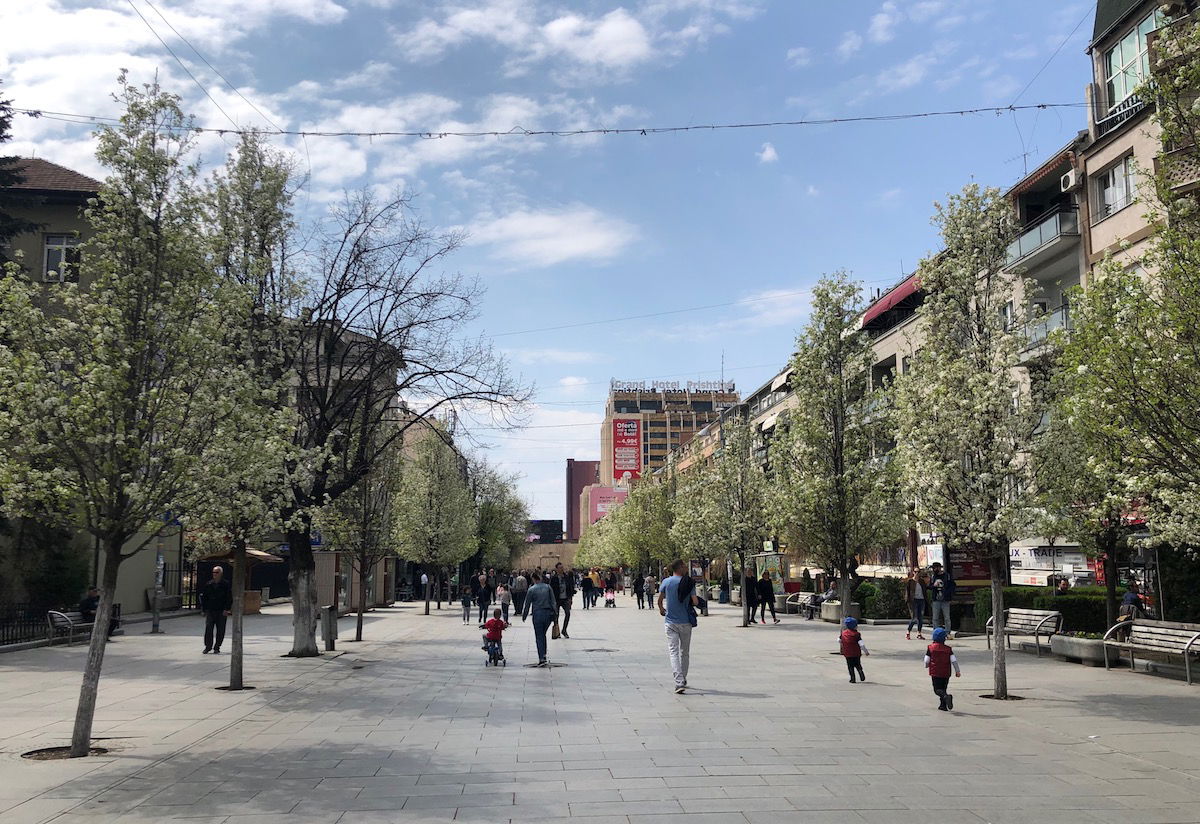 And also the park that overlooks the city…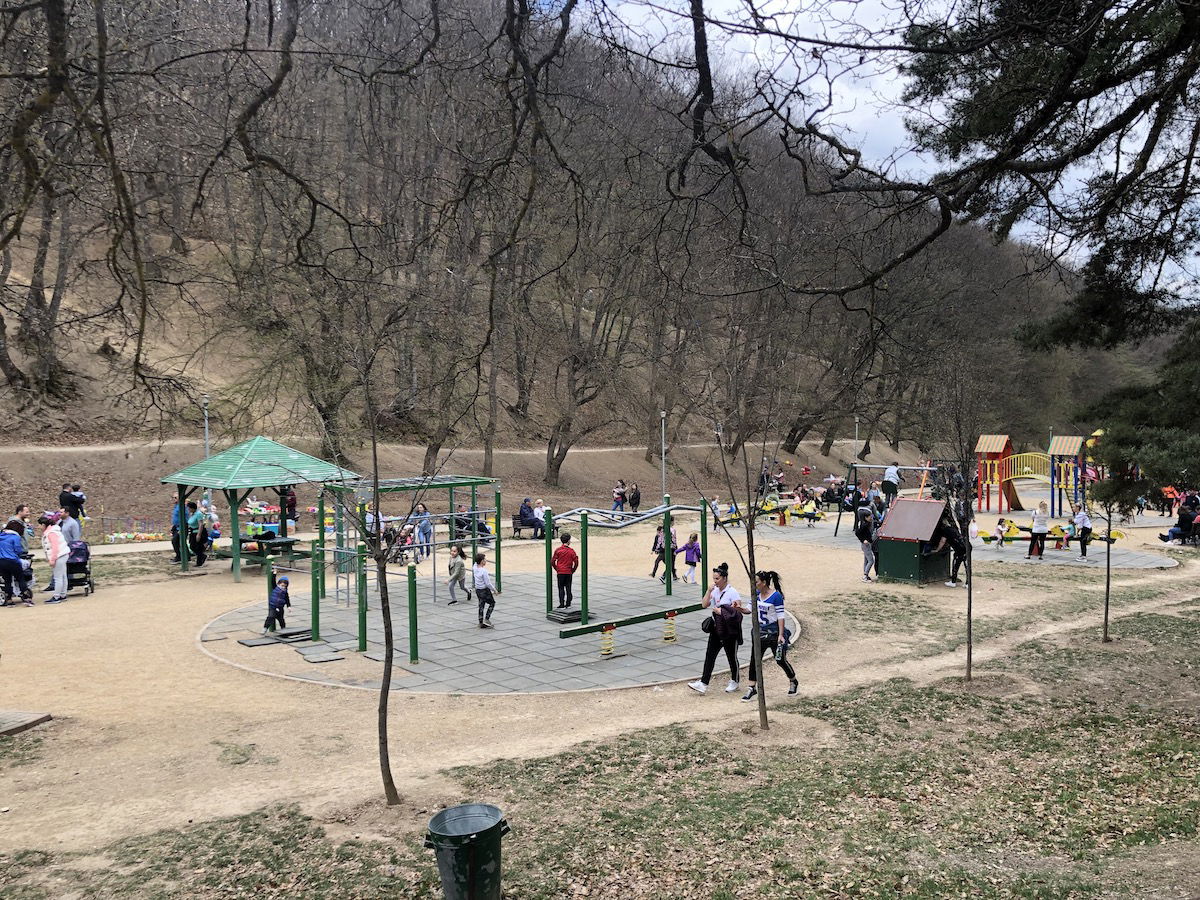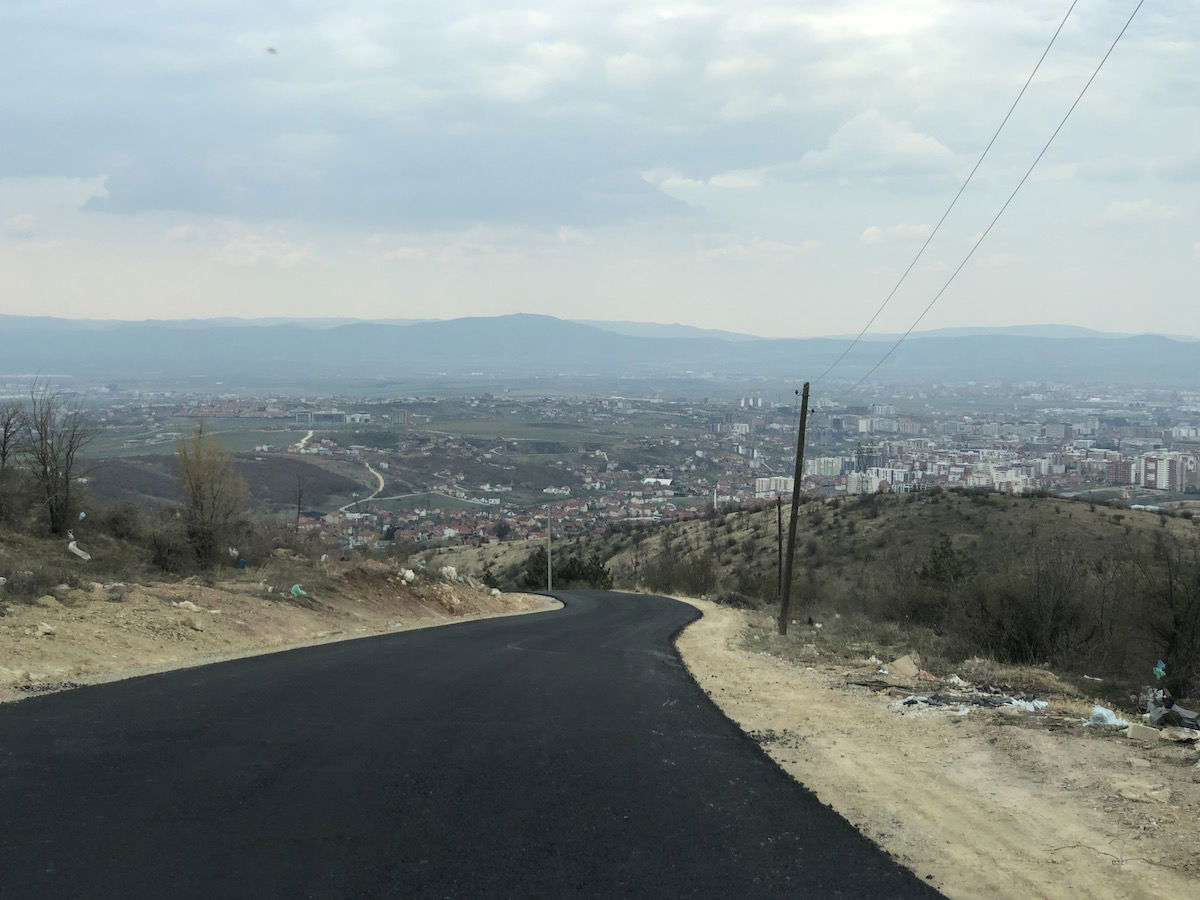 While this isn't really surprising, everything in Kosovo is really, really cheap. For example, we sat down in a cafe just off the main square, and a cappuccino cost 1EUR, and a pizza would have cost 2.50EUR.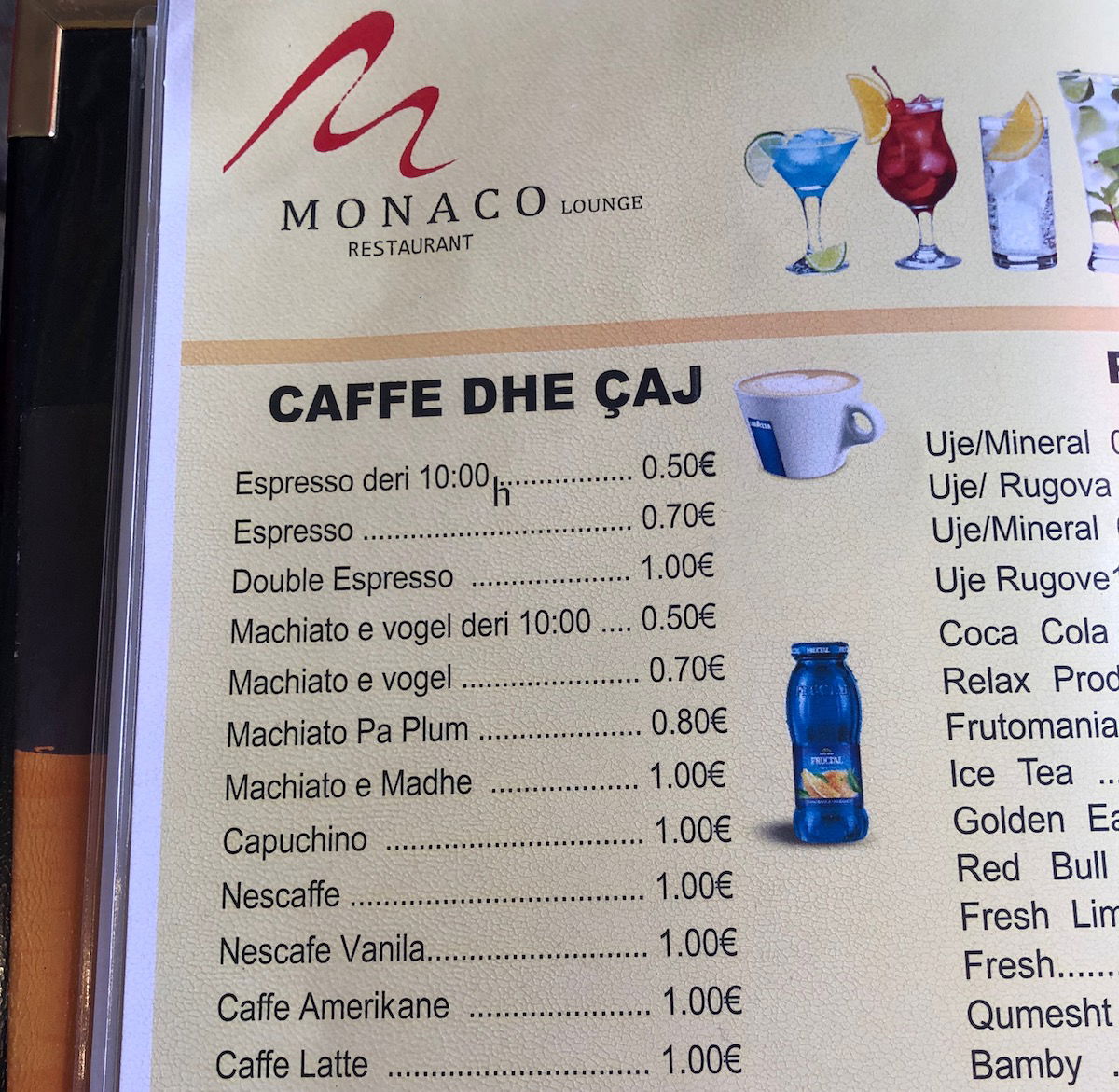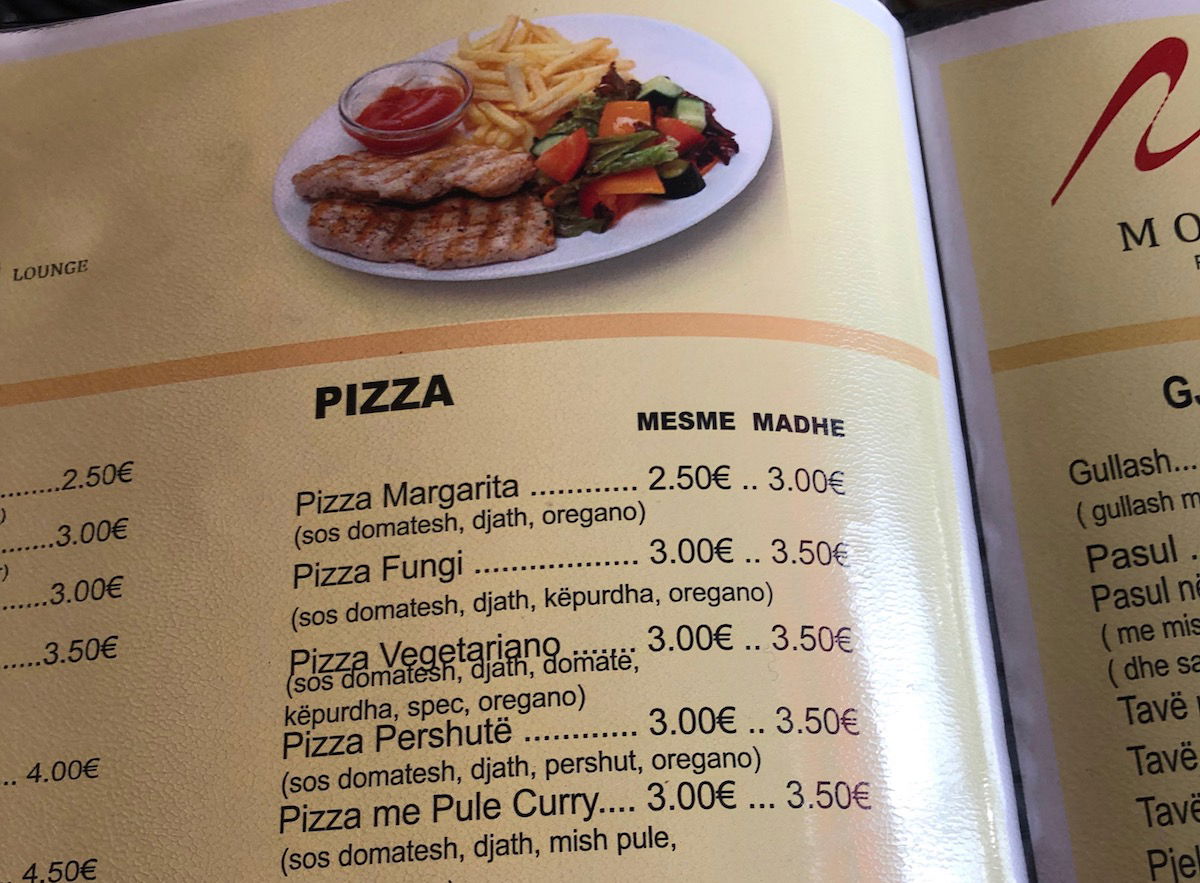 Bottom line
In terms of destinations, a day trip to Pristina was the highlight of this trip. What a fascinating place. Not only was it cool to see a place with so much history firsthand, but the appreciation for America was unlike anything I've ever seen.
Once the huge bridge in Kosovo opens, it will be even easier to get here from Skopje. I wish we had planned more time here.
Kosovo is definitely worth a visit, and if you can tie it in with a trip to Skopje, all the better.
How cool…