TAP Air Portugal has a mileage subscription service that I wouldn't usually consider to be a good deal, but the current promotion has me rethinking that.
What is Club TAP Miles&Go?
Miles&Go is TAP Air Portugal's frequent flyer program, and Club TAP is an annual subscription service that offers members certain rewards. This program is intended to engage members who like to collect TAP Air Portugal miles.
The idea is that Club TAP members receive a certain number of bonus miles upon subscribing, a certain number of bonus miles monthly, and bonus status miles monthly. On top of that, members can receive priority boarding, bonus miles when flying with TAP, status, and more.
Under normal circumstances I'd say the math doesn't quite add up, at least for those who don't fly TAP Air Portugal frequently.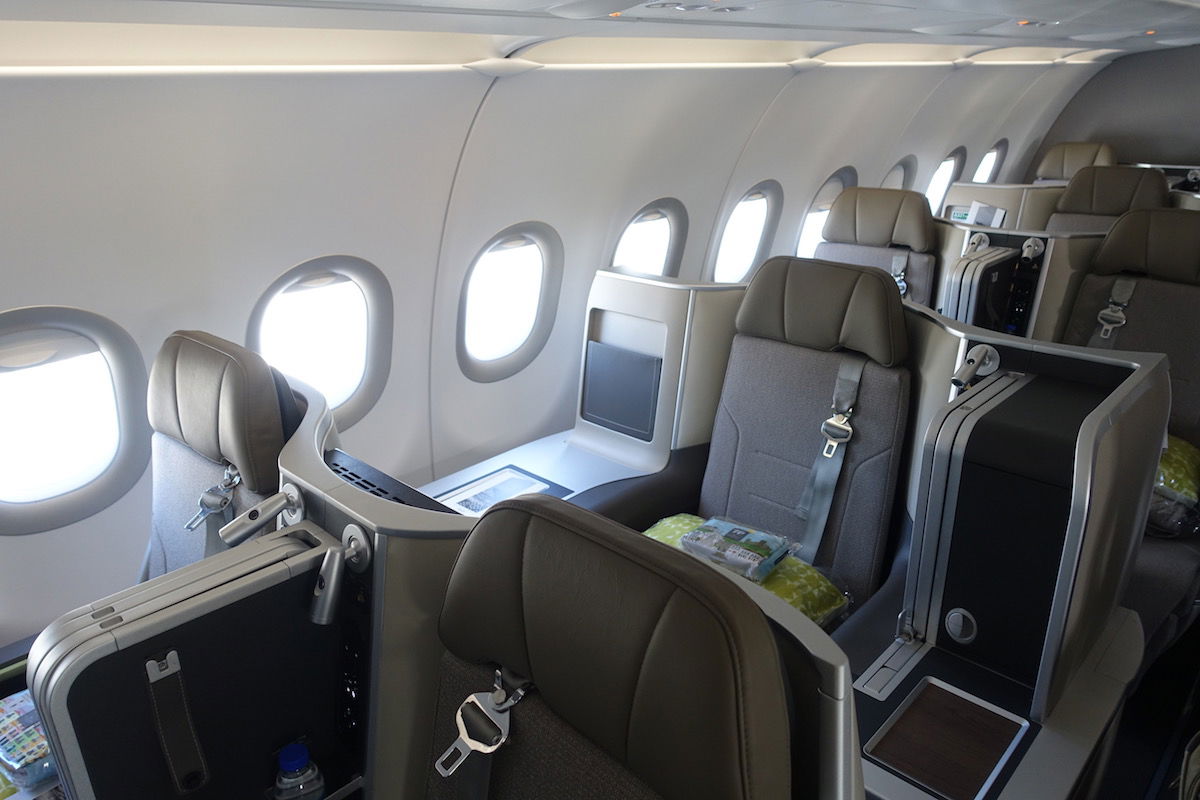 Earn bonus miles & status with Club TAP
Club TAP Miles&GO promo offers Star Alliance Gold status
There's a special offer for those who join TAP Miles&Go by November 30, 2020. Those who sign up can receive significantly more bonus miles than usual, as well as a higher status level than usual.
Here are the current offerings: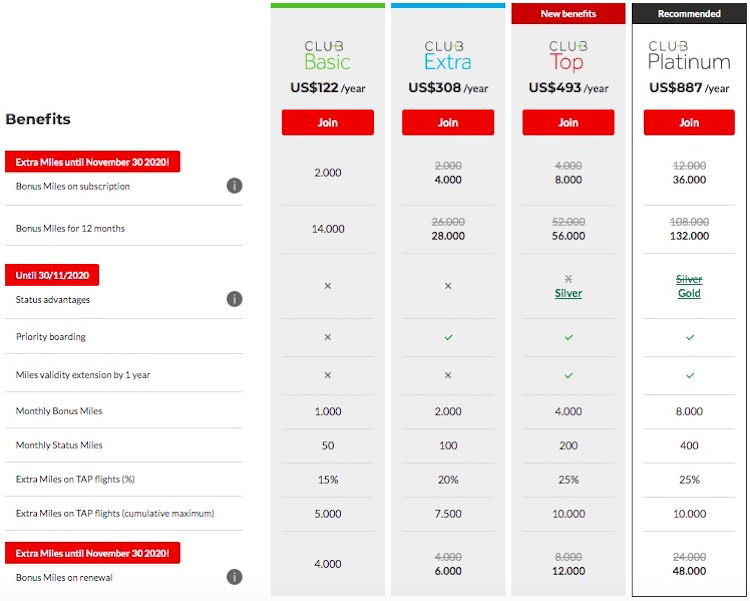 The best value is with "Club Platinum" (as tempting as it is to join "Club Top"). An annual Club Platinum subscription costs $887, and with the current promotion you'd receive the following: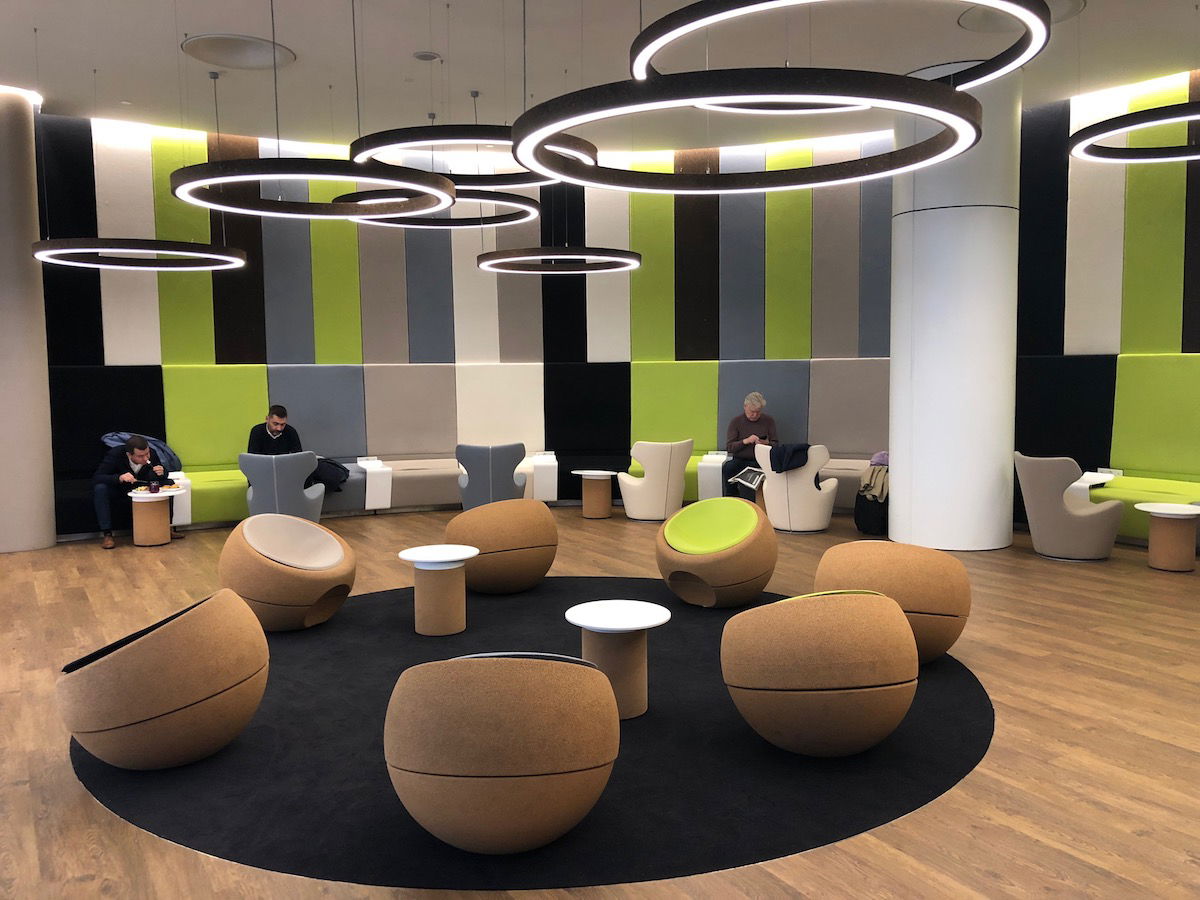 Receive Star Alliance Gold status with TAP Miles&Go Gold
Is the TAP Club deal worth it?
I never previously considered signing up for TAP Club, though I'm kind of tempted. A few things to note upfront:
TAP Air Portugal is offering a generous status match promotion separate from this deal, so this isn't the only way to get Star Alliance status through TAP
For those not eligible for a status match, earning Star Alliance Gold status doesn't get much easier than this; then again, people are mostly traveling less over the next six months than they did pre-coronavirus, so it's anyone's guess how much status is actually worth
Even taking the status out of the equation, you're earning 132,000 miles for $887, which is a rate of ~0.67 cents per mile; that could be worth it in and of itself
Keep in mind that you only earn the miles over the course of 12 months, so you don't even receive them all right away; miles do devalue over time, and it could be that certain redemptions cost more in 12 months than they do now
Like many airlines, TAP Air Portugal isn't in a great financial position, so it's anyone's guess what that means for the airline and the frequent flyer program
I'm still on the fence about this promotion, but this has caused me to start digging much deeper into the redemption values through TAP's frequent flyer program. I've been playing around with redemptions (both online and by phone), so I'll have a follow-up post with my overall thoughts on the value proposition of TAP's program.
Just to give one example, one-way redemptions between the US and Europe cost 80,000 miles in business class. There are fuel surcharges on some Star Alliance airline partners, but not others.
Personally I'd consider these to be among the less valuable Star Alliance miles out there, but then again, they're also consistently priced really low, so that seems fair enough.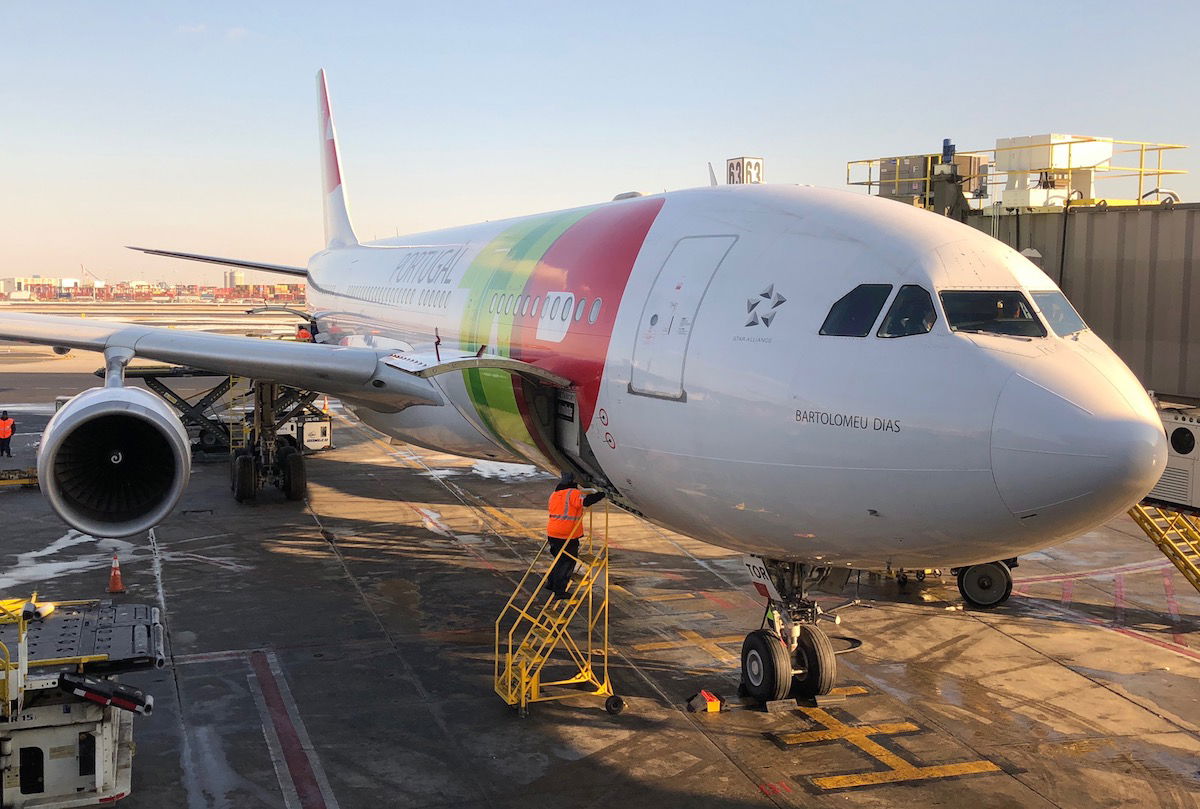 TAP Air Portugal miles can be redeemed on Star Alliance partners, and more
Bottom line
For $887 you can sign up for TAP Club Platinum, and receive 132,000 miles over the course of 12 months, and Star Alliance Gold status for a period of six months. Some people might generally find it worth acquiring TAP miles for under 0.7 cents each, and then the Star Alliance Gold status is the icing on the cake.
I'm on the fence about this promotion, but I'm appreciative that this has caused me to take a closer look at TAP's frequent flyer program. Stay tuned for my thoughts on that…
Anyone plan on signing up for Club TAP with this offer?