Thanks to superstar blog reader Mac for bringing this to my attention.
I know what you guys are thinking — "Mac, why are you crazy and sending Lucky an email about China Eastern? They have as good of a reputation as the "herbal" foot massage place around the corner from my house?" Okay, maybe I was the only one that thought that.
The fact is that as much as I like to bitch about SkyTeam, just about every Chinese airline belongs to it — China Southern, Northern, Eastern, Polar, Western, Santa Claus, etc. Or something like that.
And I think the China Southern Airbus 380 flying between Los Angeles and Guangzhou is a great use of Delta SkyMiles, given that it features fully flat beds in business class, and quite an artistic menu.
But China Eastern can also be a hidden gem. Based on everything I've heard, their Airbus 340s are downright horrible in business class. But their Airbus 330s are a completely different story, with a new product and fully flat seats in business class. Here are some pictures reader Mac took of their business class product on a recent flight: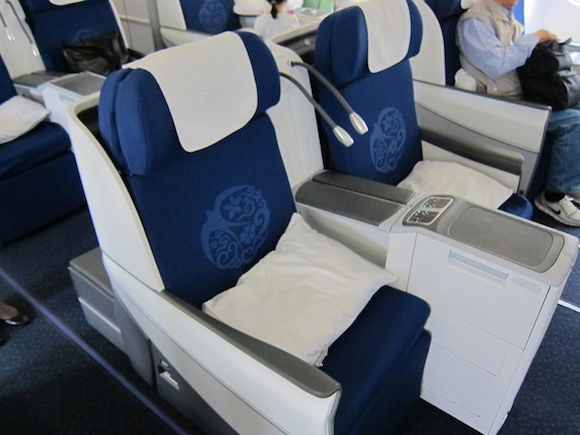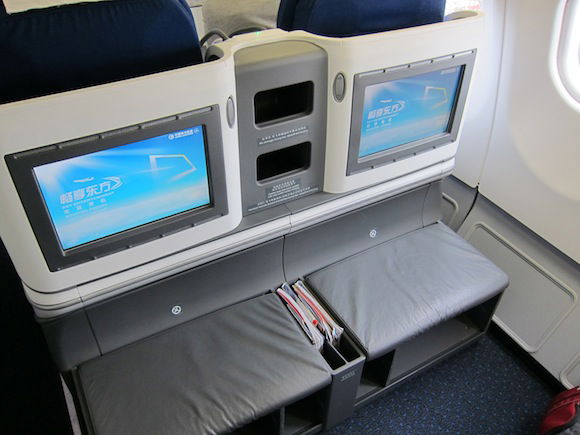 Mac even says that they have pajamas and Ferragamo amenity kits in business class.
The catch is that they only flew this product to Shanghai from Honolulu and Vancouver. They have good business class availability out of Honolulu, though out of Vancouver business class award space is virtually non-existent.

The good news is that they're restarting their Shanghai to San Francisco route, and it will be operated by their Airbus 330 aircraft, featuring the above product. The route relaunches on April 26, 2013, with the following flight times:
China Eastern 589 Shanghai to San Francisco departing at 1:00PM and arriving at 9:30AM
China Eastern 580 San Francisco to Shanghai departing at 12:00PM and arriving at 4:30PM (+1 day)
Anyway, for the first few months of the service award availability is downright amazing, at least on the Shanghai to San Francisco flight (not so much in the other direction). Almost every date I've searched has four business class award seats available:

You can search award space either through ExpertFlyer or Air France's website, which will give you a calendar display of availability: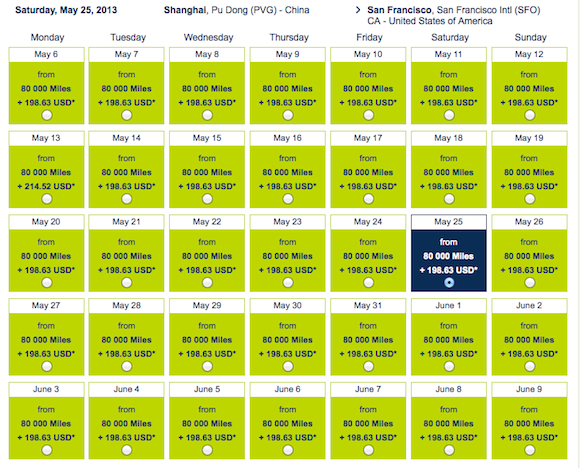 It's worth noting that you can only book these seats via SkyMiles by calling, and there are fuel surcharges of ~$180 per direction.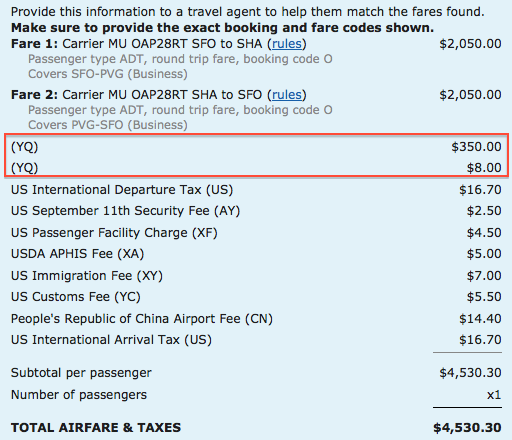 This is a big win for SkyTeam flyers, especially those (two) in the Bay Area!