While mileage runs as such are for the most part dead due to U.S. frequent flyer programs going revenue based, there are still some premium fare deals that are worth pointing out.
For years, American's best discounted business class fares have been to Central America. We've seen great fares to Nicaragua, Panama, Costa Rica, etc. We're talking ~$700 roundtrip tickets from the West Coast of the U.S. to those countries, with three connections in each direction.
Some of those are still alive in some markets, while others aren't. However, in general they're less interesting than before, given revenue based programs (unless you're crediting to a partner airline with a more lucrative rewards structure, like Alaska Mileage Plan).
Anyway, at the moment American has some fantastic paid business class fares between Los Angeles and San Juan that I think are worth pointing out. You can fly one-way business class for ~$365, or roundtrip business class for ~$730. The fare is mostly available for travel on Tuesdays and Wednesdays, and availability is wide open.
The best part is that you can route this via just about any of American's hubs. For example, you could fly from Los Angeles to New York to San Juan, with the first flight on American's premium A321: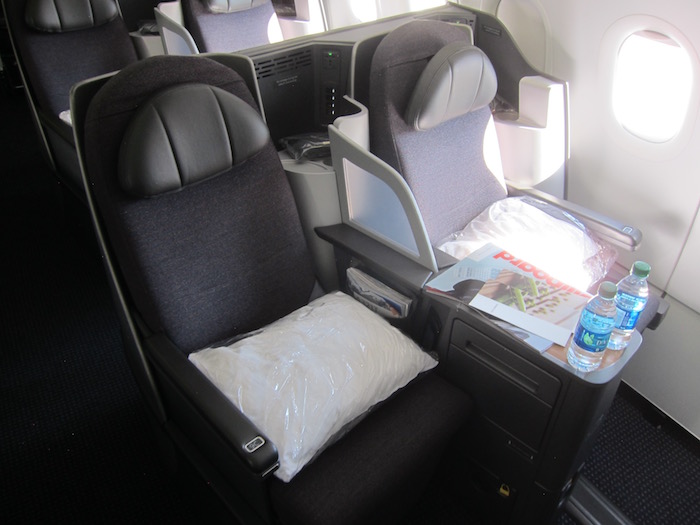 Or you could fly from Los Angeles to Miami to San Juan, with the first flight on American's 777-300ER, with a reverse herringbone seat in business class: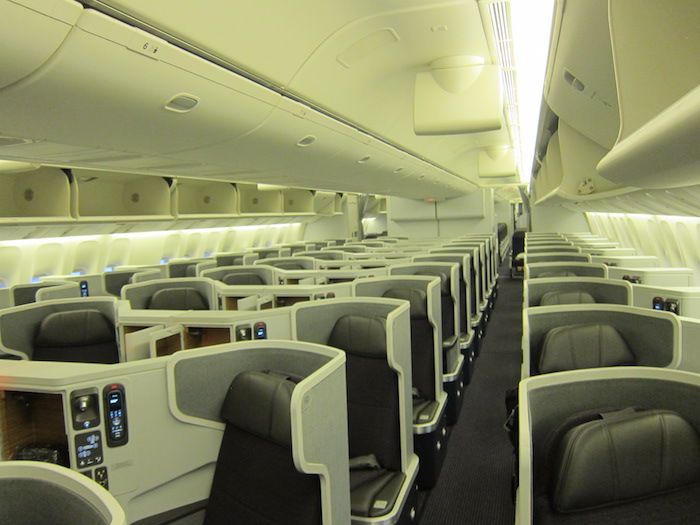 The roundtrip itinerary in business class can be upwards of 8,000 "butt-in-seat" miles. With American you'd earn 200% elite qualifying miles, though you'd only earn 5-11x redeemable miles per dollar spent, depending on your status.
You could credit this to Alaska as well. You'd earn 150% elite qualifying and redeemable miles, plus the elite bonus if you have status, which is as high as 125% for MVP Gold 75K members.
It's also a domestic trip, so you don't have to deal with immigration (clearing immigration in Central America on a mileage run can be an adventure).
To address the obvious question, I'm sure some people will also find value in these fares in terms of getting lost in the terminals in Miami or New York and not making their connection. 😉 After all, this is an opportunity to book a one-way transcon business class ticket for $365 to just about any American hub.
There are risks to throwaway ticketing (if you're not familiar with the practice, read that post first). It's not something I do (anymore). It's not something you'll want to do if you're checking bags. It's something you can only do if you're skipping the last segment (in other words, you can't book San Juan to New York to Los Angeles, and only take the New York to Los Angeles flight). If you do it repeatedly you could also get in trouble with the airline. But it is a popular practice.
Personally I'm more excited about booking this as a (very comfortable) mileage run to pick up miles with Alaska Mileage Plan, or otherwise get closer to requalifying with American AAdvantage. Then again, the major restriction with requalifying for Executive Platinum status is the revenue requirement, and not the elite qualifying miles.
Anyone plan on taking advantage of one of these great American business class fares to/from San Juan?
(Tip of the hat to PurdueFlyer)