American Express and Chase are known for their refer-a-friend programs, where you can earn bonus points for referring friends to select credit cards. You can only refer friends to cards you have as well, and typically you get a bonus of 5,000-10,000 points for every friend you refer, up to a yearly cap (though the terms vary by card).
Up until now Chase has had a dedicated refer-a-friend website, where you can enter your last name, billing zip code, and the last four digits of your card to refer someone. The good news is that this process has just been made easier.
It's now possible to refer friends to Chase cards through Chase's mobile app. To do so, just log in with your Chase online username and password, and when you see the summary of the cards, click on the three blue dots on the right, under the card that you want to refer people to. Once you do, you should see an option to "refer friends."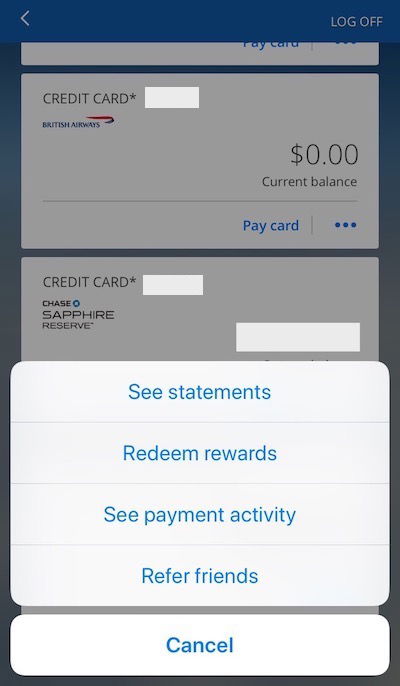 On the next page you'll given the option of how you want to invite people, with the option of referring by email, text, etc.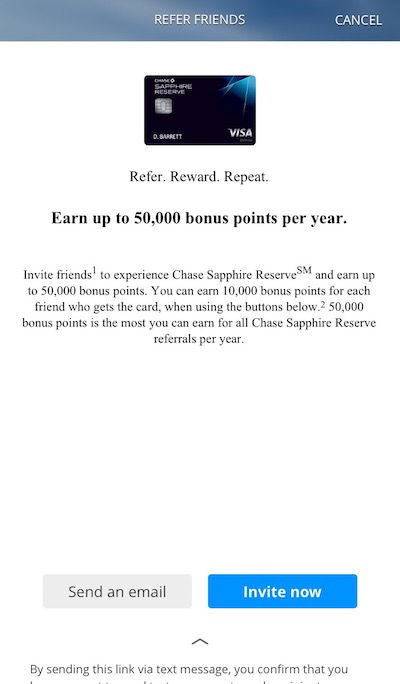 It's pretty cool to be able to directly text friends about this.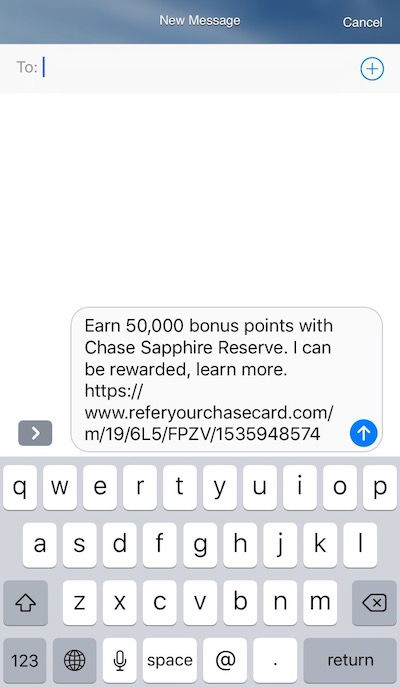 Ultimately this is minor, though I'm sure I'm not the only one who occasionally has dinner with people who don't have a good credit card strategy. It's nice to be able to pull up your mobile app and immediately send them a link to a card, rather than doing it later, only to forget.