With the merger between American and US Airways now complete, you can't help but notice that they have a lot of hubs. When mergers happen, it also typically leads to some hubs losing quite a few flights. For example, Minneapolis has shrunk quite a bit following the Delta/Northwest merger, while Cleveland has shrunk considerably following the Continental/United merger.
Admittedly the American merger isn't quite as far along as the other two mergers, though as of now all hubs still seem to be going strong. However, you might be surprised to hear that Charlotte is actually American's most profitable hub. How they're defining "profitable" we're not sure of, but it's one of the many interesting tidbits in a Charlotte Observer article about American renewing their lease at Charlotte Airport:
American, like other airlines that fly from Charlotte, wants to keep its costs as low as possible. The airline has a good deal at Charlotte Douglas, which it has told analysts is its most profitable hub.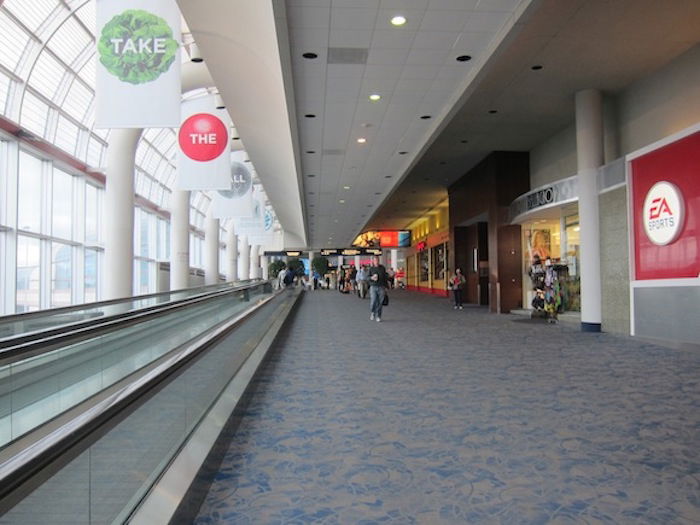 There are two things which make Charlotte Airport especially interesting for American (neither comes as a surprise, but I hadn't directly thought about these points either):
On a per passenger basis, Charlotte is American's lowest cost hub
Of all major airline hubs in the US, on a percentage basis Charlotte is the one with the most connecting passengers and the fewest passengers originating/terminating in the city
How much cheaper is Charlotte's Airport than American's other hubs? According to a 2013 study, apparently the cost per passenger at Charlotte Airport is $2.28, while it's $6.86 in Dallas and $19.13 in Miami. Those are huge differences.
So what makes Charlotte so profitable for American? Presumably it has to do with the extent to which American dominates the market — they operate more than 90% of the flights out of Charlotte:
Charlotte Douglas International Airport is the lowest-cost major airport for American, making it economical to keep Charlotte as one of the biggest airline hubs in the nation, with nearly 700 flights a day.

As a "fortress hub," Charlotte Douglas is unusually reliant on one carrier: American Airlines operates more than 90 percent of its daily flights. And about 80 percent of the airport's passengers are connecting between planes rather than starting or ending their trips in Charlotte.
When you combine the low costs of transit passengers with them basically dominating the hub, and therefore having quite a bit of pricing power for passengers originating/terminating in Charlotte, that might begin to explain the hub's profitability. Meanwhile some of American's other hubs, like Chicago, Los Angeles, and New York, are highly competitive.
It's interesting to note that American also makes quite a bit of money on concessions at Charlotte Airport:
Charlotte Douglas' revenue-sharing provisions are another key part of keeping the airlines happy. Under the current lease, Charlotte Douglas gives the airlines 40 percent of its profits from parking and concession sales. Last fiscal year, Charlotte Douglas gave airlines $14.8 million, according to financial statements. The payments are split up based on how much space the airlines lease, meaning most go to American.
I suspect this is quite common, but I had no clue the airlines actually share in profits from airport parking and concessions. It almost makes me wonder why they discourage bringing outside food & drinks into the airline clubs. 😉
The new American lease deal in Charlotte is expected to only be 5-10 years, while the previous deal was for 30 years. Why does American want a shorter lease at the airport?
He said airlines aren't willing to sign very long agreements as easily as they would in decades past, when the aviation business was less turbulent.
Mann, the aviation analyst, said shorter leases can allow airlines to exert more influence over an airport's major expansion plans.

"They want to have periodic control over what the airport is spending and how that translates into a cost factor for carriers," Mann said.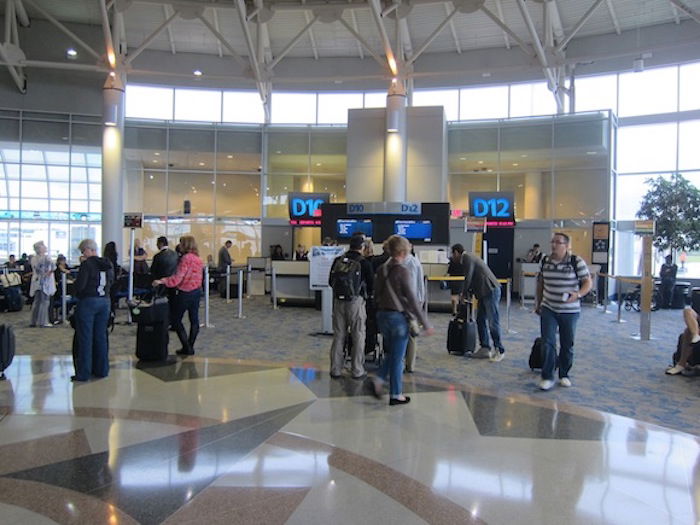 Bottom line
I'm pretty clueless about the arrangements between airports and airlines, so this was an interesting article to read on many levels. While we don't have details as to which metrics make Charlotte American's most profitable hub, I guess they do have a perfect combination of circumstances.
The airport handles the highest percentage of connecting passengers, and has the lowest costs per passenger by far. Add in the fact that passengers originating in Charlotte are paying high fares due to the lack of competition, and it's a recipe for a pretty successful hub.
I never realized just how much merit Charlotte had as a hub for American, and I'm guessing we'll only see its importance continue to grow.
Would you have guessed that Charlotte is American's most profitable hub?