I've flown the 787 dozens and dozens of times over the years, and I can't believe I'm only now picking up on this pattern. Let me explain.
Andrew and I are headed to China, and last night before boarding I mentioned to Andrew that he should finish up whatever he needs to do on his phone before boarding, since Chinese airlines have a war on cell phones (though this will finally be changing soon), and this is his first flight on a Chinese airline. He responded with "yeah, and it's a 787, so it's not like there's going to be a signal anyway."
Huh? I asked him what he meant, and he explained that for whatever reason the signal on a 787 is typically terrible. I had never heard that before, though after thinking about it for a minute, I couldn't believe I hadn't picked up on the pattern earlier. This is most definitely a thing.
I find that cellular data is often slow around airports, so I guess in the past I just chalked it up to that. However, as I thought back, I consistently remember especially terrible signals on flights operated by the 787. I specifically remember wanting to send some emails during boarding on my recent Uzbekistan Airways flight, and couldn't get any signal for the life of me, even as we taxied out.
So we boarded our Xiamen Air 787 flight, and sure enough, the second I got on the plane, my phone showed "no service." I should mention that the signal went in and out. Even when I had a signal, it was almost unusable. So it's not that there's never any sort of signal on a 787, but rather that it is consistently worse than on other planes.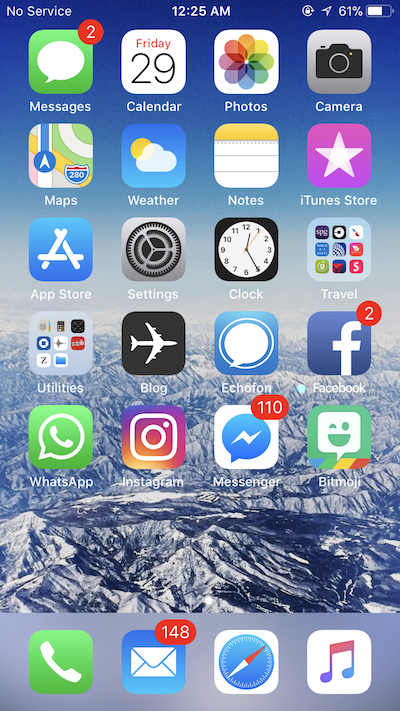 Now that I'm doing some research, Jetsetter's Homestead wrote about this a couple of years ago when she flew one of American's 787s on the inaugural day. She mentions how she didn't have any cellular data on arrival or departure, and asked a Panasonic technician who was on the plane about this:
He gave up a bit of a laugh and said "yes, that's a known problem". I trust him to know since their team has been flying with the 787s on all of their pre-passenger testing. He said that he and his colleagues have experienced the problem firsthand and determined that 787 cell phone interference is a real thing.

It turns out that the 787, while fabricated from composite materials, uses a wire rebar for structural integrity. That rebar apparently interferes with cellular signals on the plane.
Now it all makes sense!
Have you experienced this issue with getting data on arrival or departure when on a 787?