Cathay Pacific is expanding their Hong Kong lounge offerings quite nicely. They recently reopened The Wing after a lengthy renovation. I have to say the finished product is pretty damn impressive.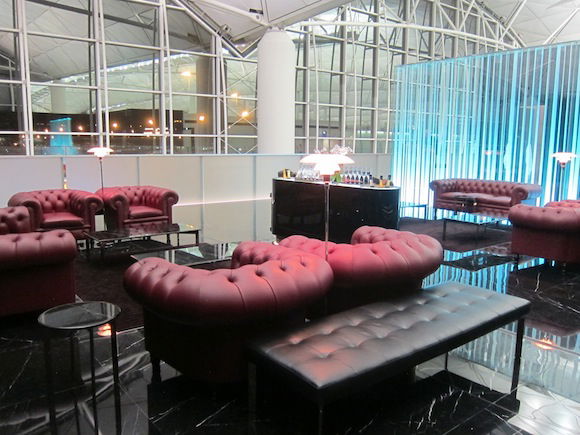 Cathay Pacific The Wing
Meanwhile today (Wednesday, October 30 in Hong Kong) they've opened their latest lounge, The Bridge. It's located near gate 35, so is strategically located given that it's between The Wing and The Pier. The lounge is over 27,000 square feet, so will provide some much needed additional lounge capacity in Hong Kong. It'll be open daily from 5:30AM till the last flight, similar to The Wing and The Pier.
Australian Business Traveller has an extensive write up of the new lounge, so check it out. It seems to have a coffee bar, egg tarts, and pizza, so I'm more or less sold. 😉
Would love to hear some firsthand experiences if someone has a chance to check it out in the next few days!
(Tip of the hat to DestinationDavid)