Planes undergo maintenance all the time, and undergo heavy maintenance every few years. During this time it's normal for airplanes to be repainted, both so the planes look "fresher," and also to reflect any updated branding the airline may have. For example, a couple of years ago Cathay Pacific introduced new branding and a new livery, and they're still in the process of repainting all their planes with this new livery.
Well, it looks like one of those paint jobs didn't go quite as planned. I guess mistakes can happen with just about anything, no matter how simple, right?
A Cathay Pacific Boeing 777-300 (with registration code B-HNO) that has been flying for the airline since 2004 recently got a new paint job. On September 19 the plane flew from Xiamen to Hong Kong, as presumably that work is done in Xiamen.
The plane was back in Hong Kong and ready to enter service when they noticed something wasn't quite right with the livery: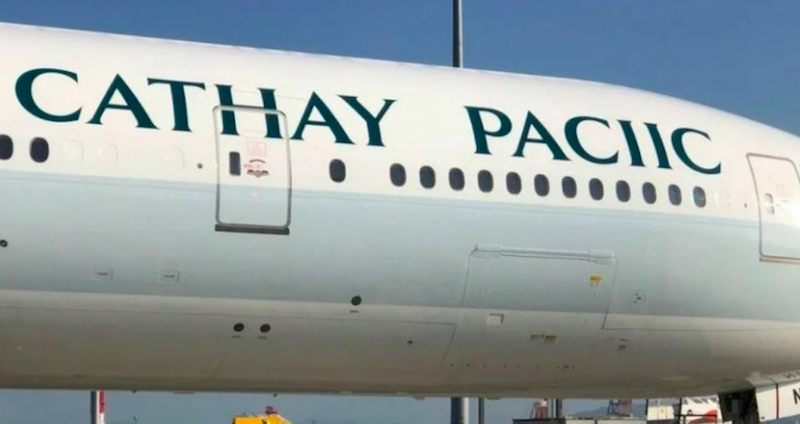 At first I assumed this had to be a prank, because presumably they couldn't get something this wrong? Like even if they weren't looking at the individual letters, doesn't the gap between the two words look way smaller than usual?
But nope, Cathay Pacific has confirmed on Twitter that this really happened, and it looks like their short term solution is to cover up the last "IC" of the name to save face until the plane gets repainted. Hah.
Oops this special livery won't last long! She's going back to the shop!
(Source: HKADB) pic.twitter.com/20SRQpKXET

— Cathay Pacific (@cathaypacific) September 19, 2018
Kudos to Cathay Pacific for at least having a good sense of humor about this and poking fun at the situation.