For years there have been rumors of Cathay Pacific considering launching flights to Miami. A nonstop flight would cover a distance of about 9,000 miles, so doesn't seem economically feasible, especially given Cathay Pacific's poor financial performance on longhaul flights.
However, there are some media reports suggesting that Cathay Pacific is hoping to launch flights from Hong Kong to Miami via Vancouver, which would require a renegotiation of the bilateral air agreement between Hong Kong and Canada. This is an interesting rumor that could make sense on a couple of levels.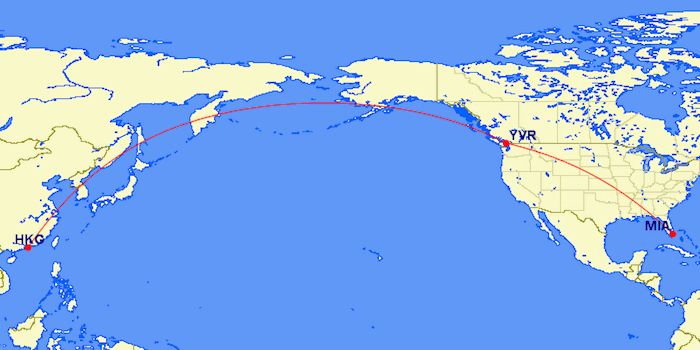 For one, Cathay Pacific already operates two to three daily flights between Hong Kong and Vancouver, so extending one of those flights to Miami wouldn't be that costly. Furthermore, Vancouver to Miami is a pretty big market that's presently not served nonstop, and Cathay Pacific already flies from Vancouver to New York (which is without a doubt the most comfortable way to fly within North America).
The issue is that the bilateral air agreement between Hong Kong and Canada only allows for seven weekly flights between Canada and the United States, and those are already being used between Vancouver and New York. Given that the Canadian government is pretty protectionist when it comes to aviation, it seems unlikely that Cathay Pacific will be able to get those additional frequencies, though I could be wrong.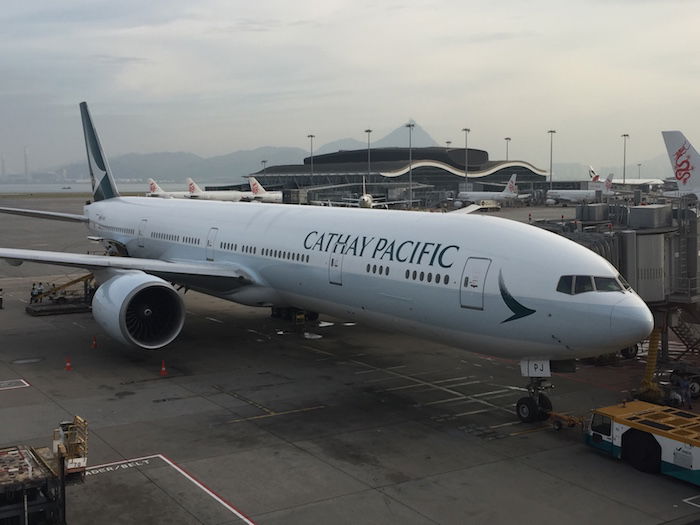 Perhaps it comes down to whether Cathay Pacific would be willing to cut their Vancouver to New York flight in favor of a Vancouver to Miami flight. Cathay Pacific operates four daily nonstop flights from Hong Kong to New York, so the Vancouver to New York flight is really doing more to serve those traveling within North America than anything else.
That being said, it's my understanding that Cathay Pacific does pretty well with passengers traveling just between New York and Vancouver, so it's unlikely they'd want to give that up in favor of a lower yielding route.
I'm curious to hear what you guys think — could a Vancouver to Miami Cathay Pacific tag flight make sense?