A couple of weeks ago I wrote about Cathay Pacific's rebranding. Cathay Pacific's previous slogan was "Life Well Travelled," but they changed it to "Move Beyond." For a variety of reasons I don't like the rebranding, as they go from one of my favorite airline slogans, to one that's downright confusing to many.
Cathay Pacific's "Move Beyond Labels" ad
The one thing I really liked about Cathay Pacific's new ad campaign is that they were quite bold (by Hong Kong standards) in using a gay couple for one of the ads. This particular ad shows a gay couple walking down the beach holding hands, and has the tagline "Move Beyond Labels."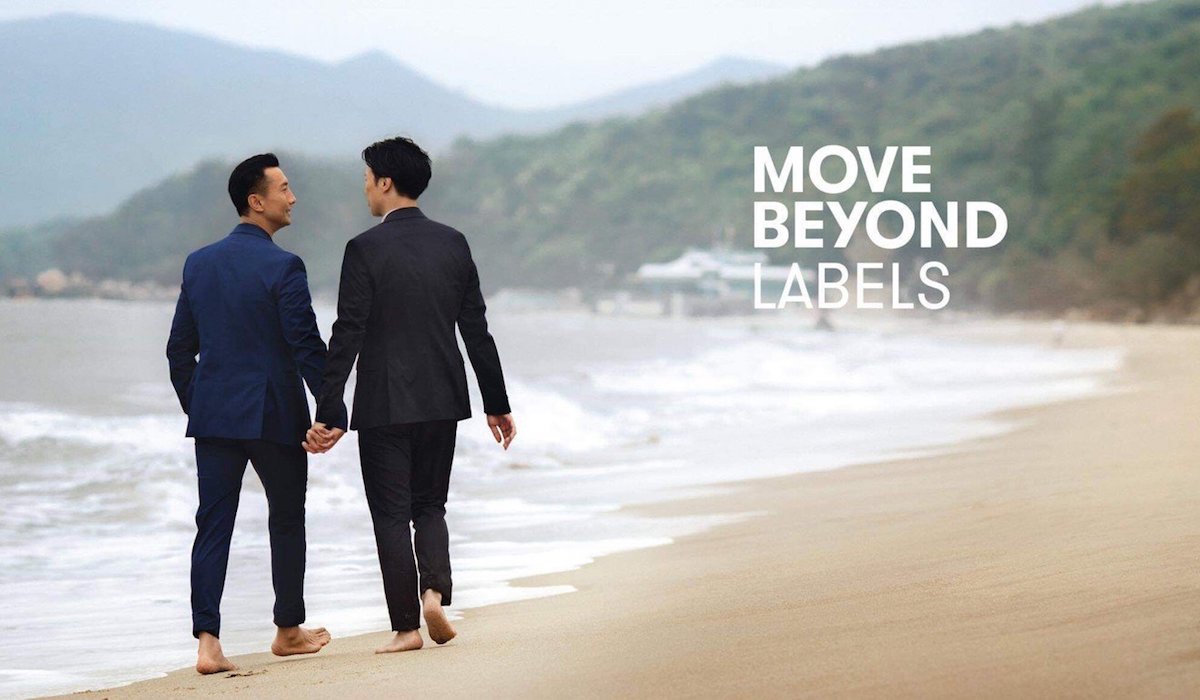 So while Hong Kong is more progressive than some other places, an ad featuring a same sex couple most definitely isn't the norm (just as it wasn't in the US several years ago).
Controversy & lack of accountability
I guess this shouldn't come as much of a surprise, but this ad is causing some controversy. Eagle-eyed Danny Lee from the South China Morning Post notes that this ad seems to be largely banned in Hong Kong.
Both the Airport Authority and MTR Corporation have allegedly rejected this content, with this being the only one of Cathay Pacific's ads not showing at the airport and in the MTR.
Cathay Pacific is very much in favor of equality, and it shows. As Cathay Pacific CEO Rupert Hogg unapologetically says:
"The inclusion bit is really important. No matter who you are, when you come to work at Cathay Pacific … we want you to be who you are and feel really comfortable and be a productive part of the team and that's what we strive for."
Other than that, it seems like the problem here is that there's almost no accountability. The MTR and Airport Authority don't take responsibility for not displaying the ads, and blame their ad agencies. The ad agencies say they're just following guidelines.
A spokesperson for MTR noted that their ads are handled by JCDecaux, but that they pass on the following guidelines to them:
"Clients should follow the contract terms and conditions and agency's guidelines, to ensure the advertisements comply with the laws of Hong Kong as well as codes of practice in the advertising industry."
Meanwhile JCDecaux, the agency that handled the ads, said that MTR told them that the following types of ads wouldn't be allowed:
"immoral; or which offend the generally accepted standards of public decency or the social or cultural standards of the society."

"which … in any way caus[ed] discomfort, fear, distress, embarrassment or distaste to the public" would be rejected."
The agency says that alternatives were offered, and therefore they decided not to go with this ad.
I can only imagine the strong discomfort, fear, distress, embarrassment, and distaste that so many people must have experienced seeing two men hold hands. My husband, my chihuahua-pomeranian-shih-tzu-poodle (we just got the DNA results for him last week — can you believe that's what he is?? UGH!), and I, would like to sincerely apologize.
Following the anger regarding how this has been handled, MTR Corporation issued the following statement:
"We note recent public concern over the advertising campaign of an airline. MTR Corporation is unequivocally committed to equal opportunities in all aspects of its business and supports diversity. It does not tolerate any form of discrimination of the grounds of race, gender, disability, age, sexual orientation, family status or any other factor.

We have immediately communicated with the advertising sales agency and have requested the agency to fully consider the Corporation's commitment to equal opportunities and diversity when it considers advertisements in the future."
If they were actually committed to all the things they claim they're committed to:
They would have communicated more clearly with their advertising agency to begin with to clarify that something like this shouldn't be problematic
They'd immediately undo this, rather than just say that they'll consider these factors in the future
The world on the whole has come a long way when it comes to LGBT rights, though clearly there's still a long way to go.
It's outrageous that an organization can claim to be "unequivocally committed to equal opportunities" and claim not to "[discriminate] on the grounds of sexual orientation," but then block an ad showing two men holding hands…