Say you're traveling with friends or family, and you're split between different cabins. Is it appropriate for someone in economy to visit someone in first class, for example? Generally speaking, the rule is that you can visit guests in a "lower" cabin, but you can't go up to a "higher" cabin to visit someone. The exact details of the policies vary by airline, but I don't know of any airline that officially allows guests to visit someone in a higher cabin, at least as a rule.
Let's talk a bit more about why that's a rule, and if there are any exceptions.
Why can't you visit passengers in a higher cabin?
On the most basic level, passengers pay extra to travel in first & business class so that they have more space and privacy, and that's possible thanks to there being fewer people. If you start allowing visitors, that takes away from that, and potentially makes the environment less peaceful. Furthermore, when you have a person visiting, it's much more likely that they're going to be talking, and they could be noisy.
Admittedly there would be a difference between letting one guest visit for 10 minutes, and letting two guests visit for the entire flight. But the issue is that it's a slippery slope. Should one guest be allowed? What about two? Or should it be as many as you can fit in your suite?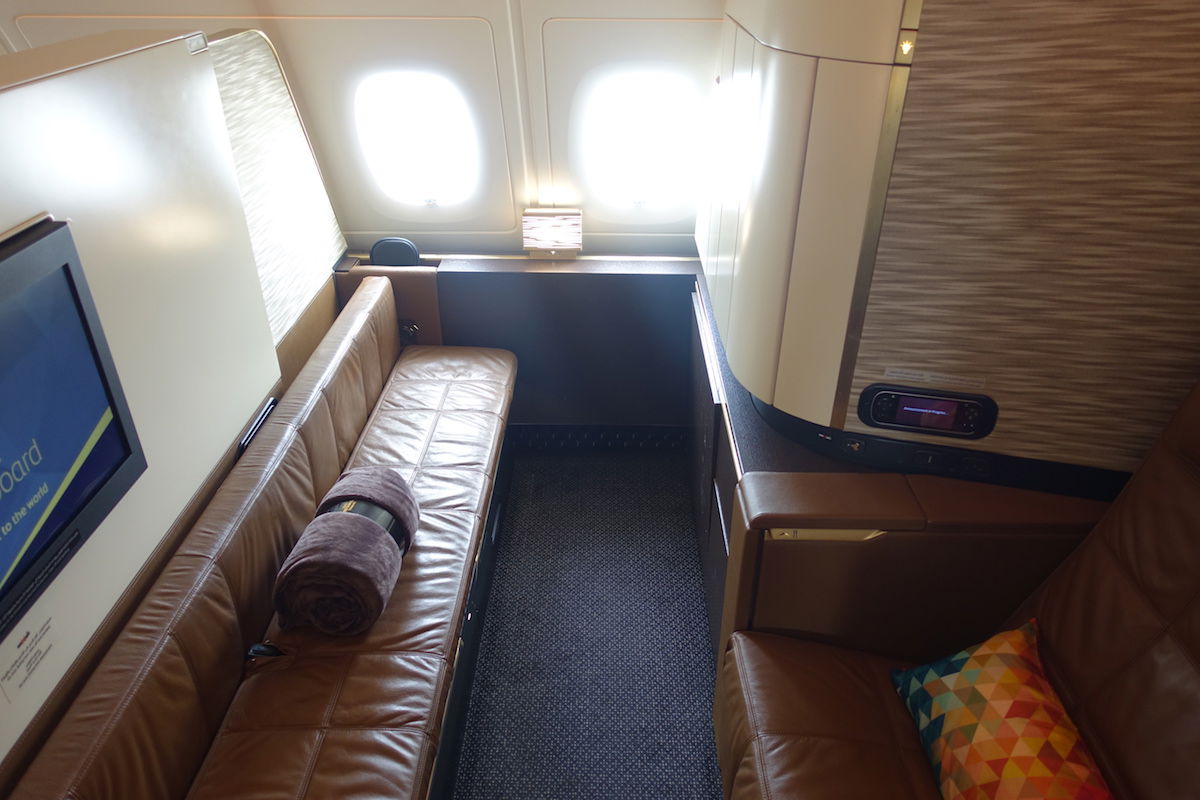 Should the guests be allowed to visit for five minutes? Five hours? The entire flight? Can they sleep at your seat if there's room?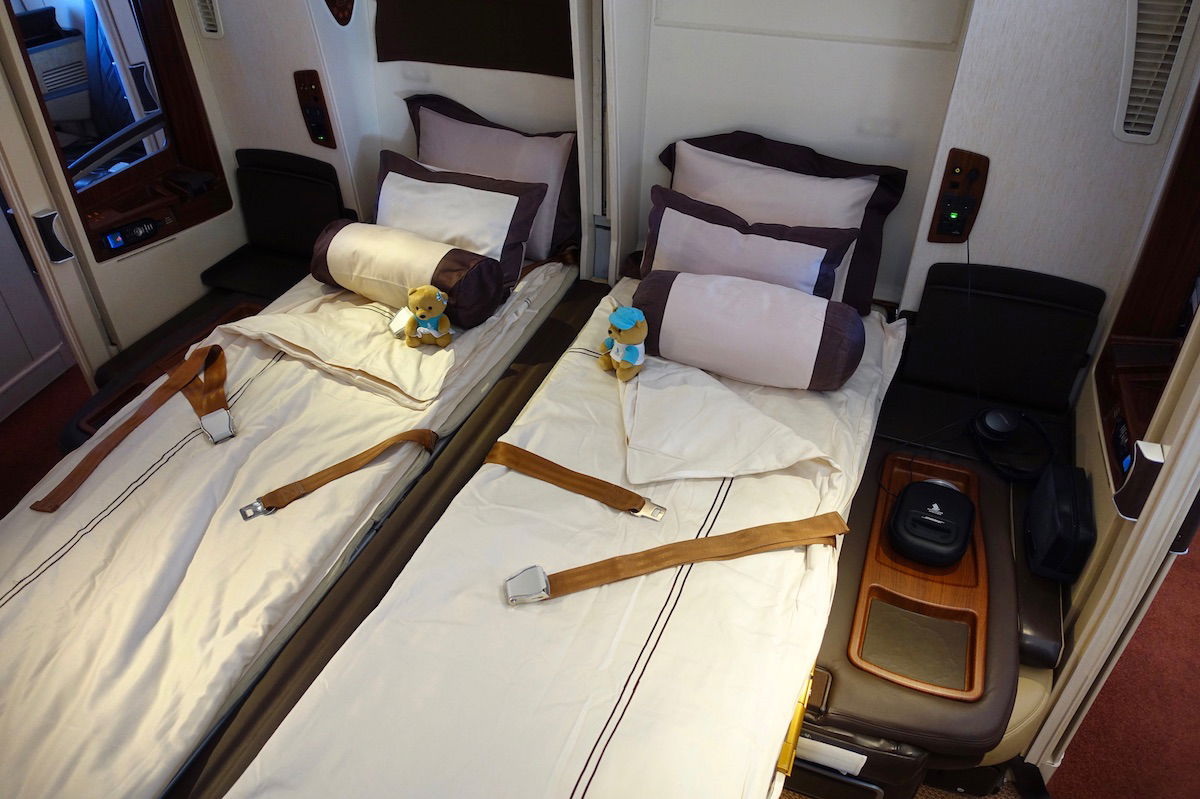 Should your guest be allowed to order food or drinks from the first class menu? What if it's only water and packaged snacks?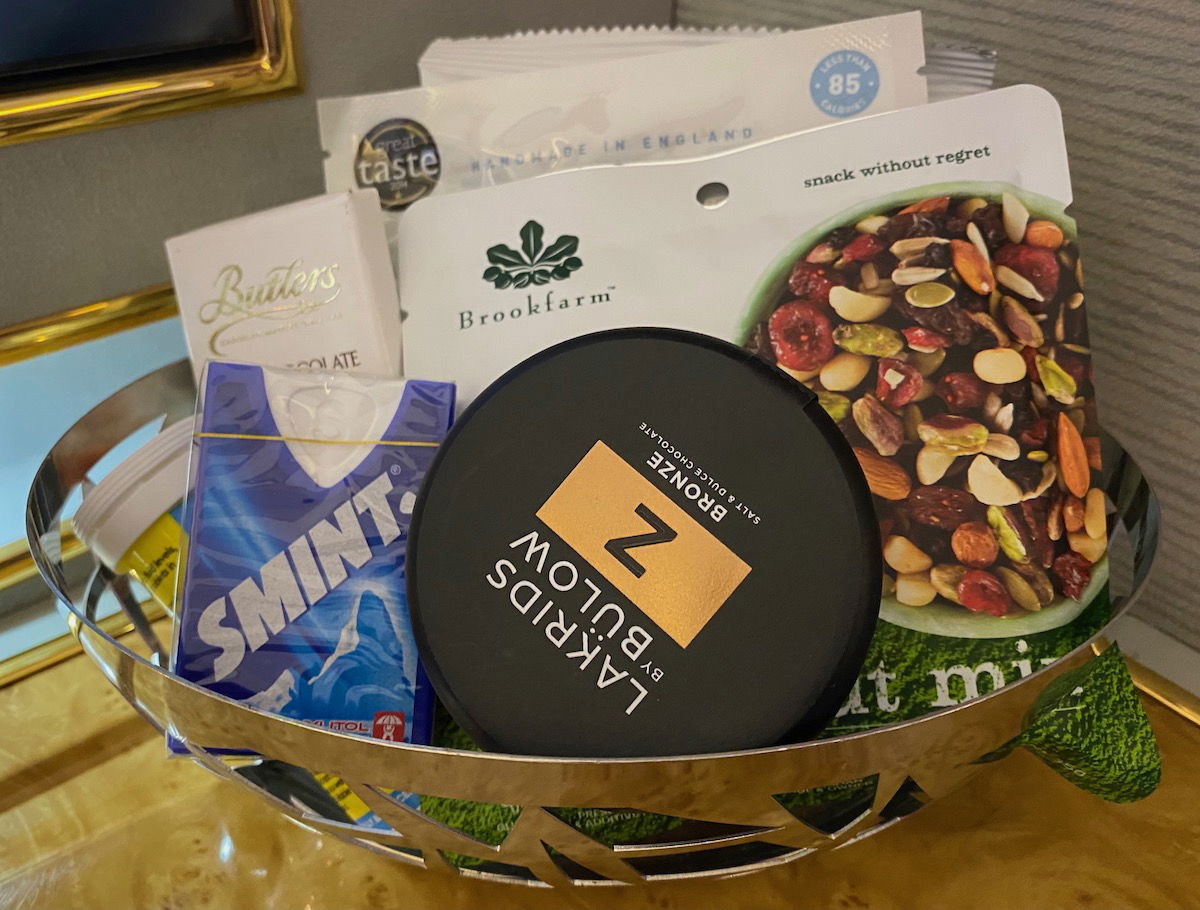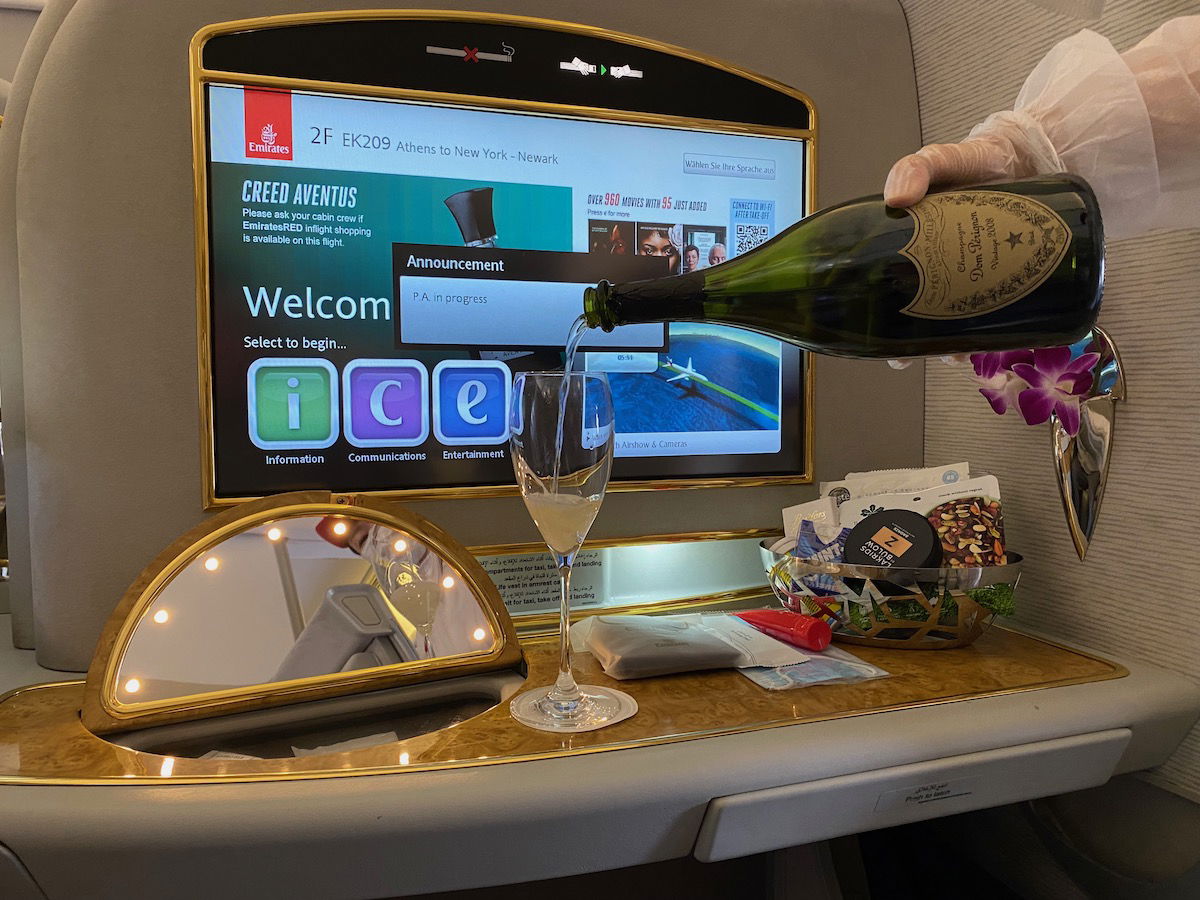 As you can see, it's just a very slippery slope, which is why airlines don't generally allow this.
I think it's also important to state that respect goes both ways when it comes to visiting others. If you visit someone in a lower cabin, you should still be respectful of other passengers, their personal space, etc.
Are there exceptions to this rule?
I know many people subscribe to the "it can't hurt to ask" theory when traveling.
On a case-by-case basis there are instances where I've seen the crew briefly allow guests in first class. For example, if parents are traveling in first class and kids in business class, I've seen the kids briefly come up to get something from their parents. Personally I don't understand families that intentionally split up when flying, and then still want to be together for much of the flight, but that's probably a topic for a different post.
I've also sometimes seen crews take special care of those traveling in economy who are family members or friends of a first class passenger. And I've even seen them bring up those passengers before landing to allow them to deplane with the first class passenger. But that's the exception rather than the rule.
First class crews on most top airlines are trained not to say no to first class passengers with any reasonable request, and you're putting the crew in a very uncomfortable situation if you're asking for a guest from a lower cabin to be allowed to visit. For example, picture the following scenario:
A first class passenger asks the crew if someone could visit from economy
The crew makes an exception and agrees, but says that the visit has to be limited to 15 minutes
The first class passenger then isn't considerate of the time, and after 15 minutes the crew has to remind the passenger from a lower cabin that they have to leave
Then the first class passenger might become rude, even complain about how they're not causing a disturbance, and perhaps threaten to complain to the airline
That's probably why most crews will draw the line here, since they're ultimately responsible for ensuring a relaxing experience for all guests, and there's not much upside to breaking the rules.
Years ago I had the (dis)pleasure of sharing a Singapore Airlines 747 first class cabin between New York and Frankfurt with the former First Lady of Zimbabwe, Grace Mugabe. Her entourage (ranging from her assistants to her security detail) kept coming up from economy and business class. Suffice to say that the crew was put in an incredibly awkward situation, as her people just kind of bulldozed their way into first class. In fairness, she wasn't sharing anything with passengers from other cabins — she wanted all the caviar for herself.
Everyone has a different tolerance for how much they're willing to push boundaries. Personally this is an area where I wouldn't want to put the crew in an uncomfortable position — if I were traveling with someone else I'd want to be in the same cabin, and if I weren't, I'd meet in the lower cabin, in a way that's still respectful to other passengers.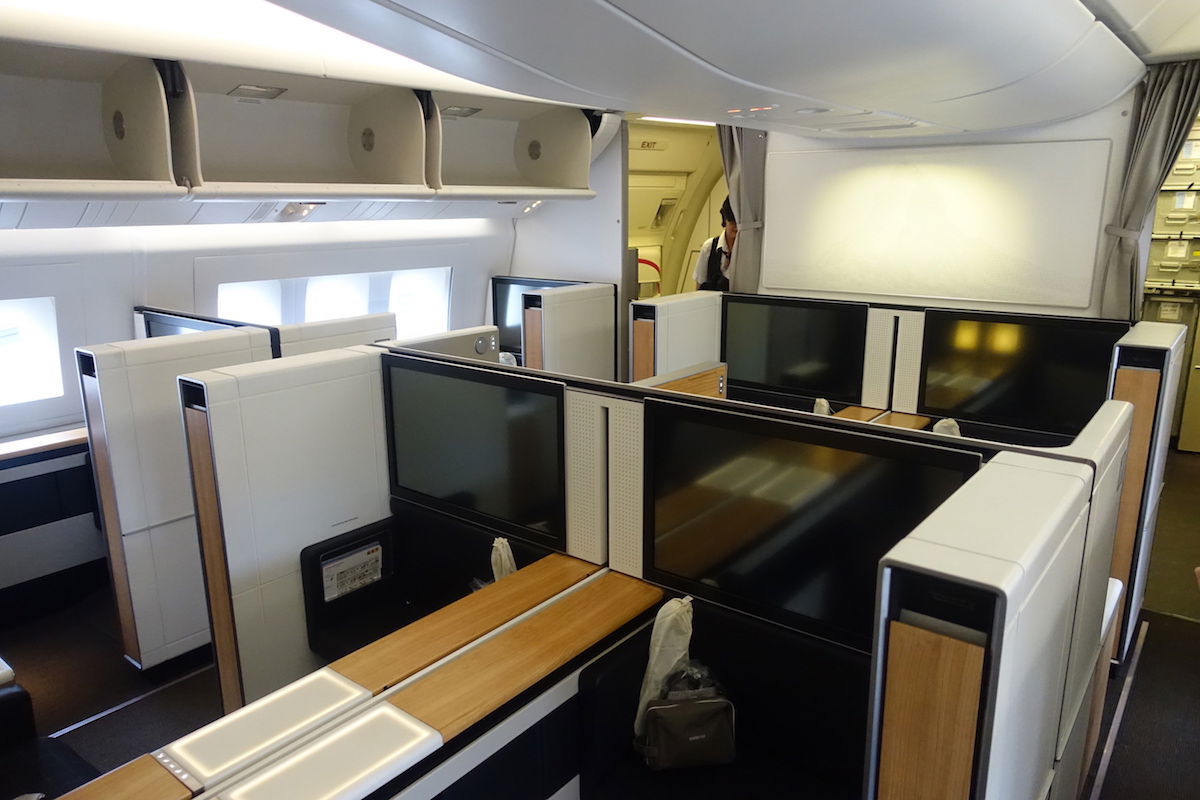 Can you change seats between cabins?
While it won't help with letting people hang out together, I should note that some airlines allow you to trade seats between cabins, meaning that if you're traveling with someone you could each spend half of the time in the premium cabin. As a general rule of thumb:
You'll always want to check with the crew first, and ask for their permission
If you're going to ask to switch, limit it to one switch per flight; don't ask to trade every hour
More premium airlines usually won't allow this; for example, this might be allowed in domestic first class within the United States, but don't expect this to be allowed in international first class
I think this is a perfectly reasonable request to make, though it's also perfectly reasonable for a crew to deny it.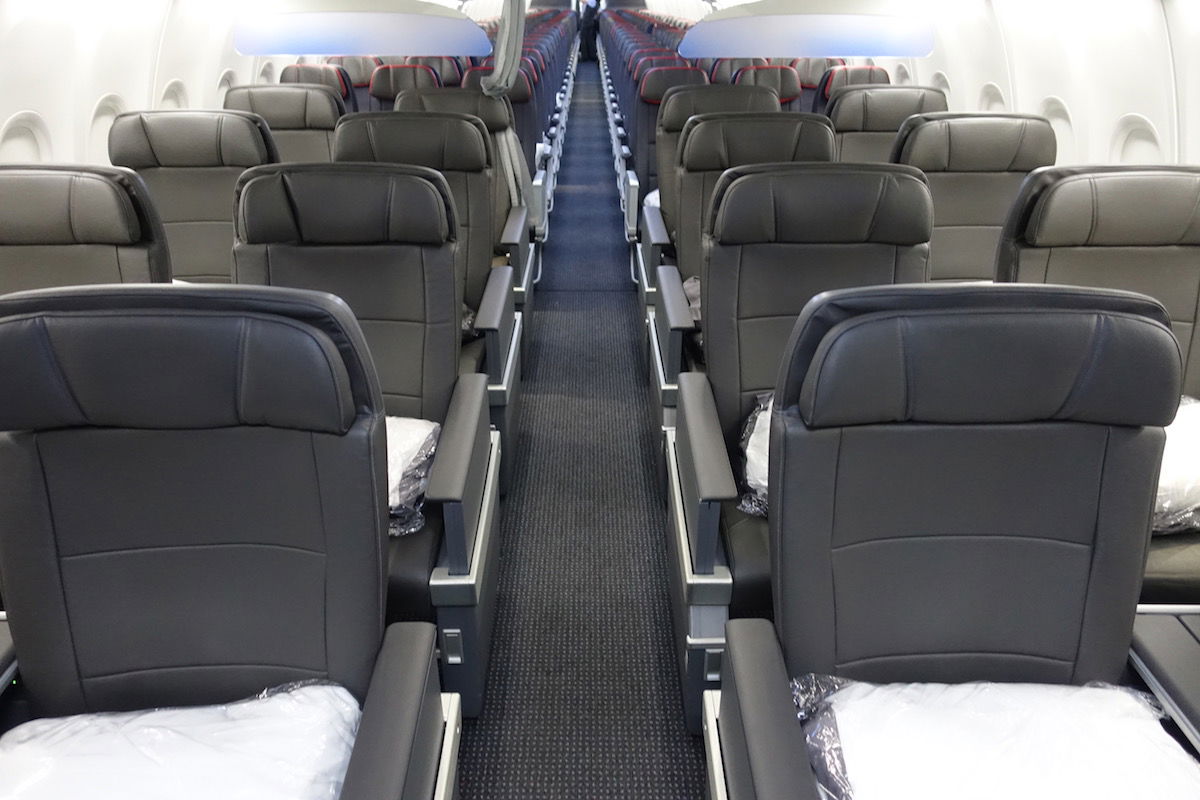 Bottom line
If you're traveling with someone in a different cabin, it's generally advisable for the person in the higher cabin to visit the person in the lower cabin, rather than the other way around. That's because airlines market privacy and exclusivity around their premium products, and having extra people in those cabins can take away from that.
On a case-by-case basis crews may make exceptions, but that's about it. You can ask, but also don't be surprised if you're denied. It ultimately puts the crew in an awkward situation, especially if there are other guests who may be put off by this.
What do you think airlines' policies should be when it comes to visiting guests in a higher cabin?