I'm staying at the Hotel Nagoya Castle for two nights right now, and upon check-in last night they could only upgrade me to a deluxe room on a smoking floor, which I accepted over a standard room on a non-smoking floor. However, they said they'd have a suite available today, so I made the switch this morning.
Obviously the suite is larger, though I can't believe the contrast in the quality of the rooms. A good example is the bathrooms. Take a look at the bathroom in the deluxe room, which felt like a cruise ship bathroom: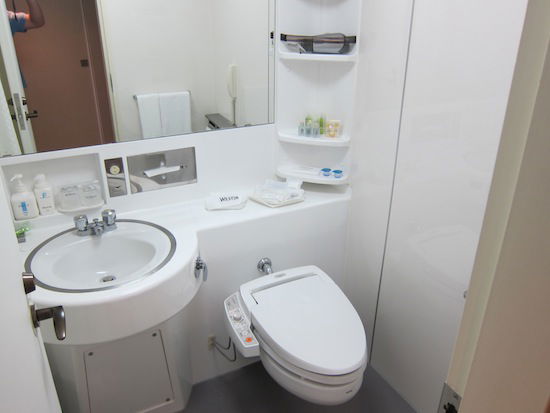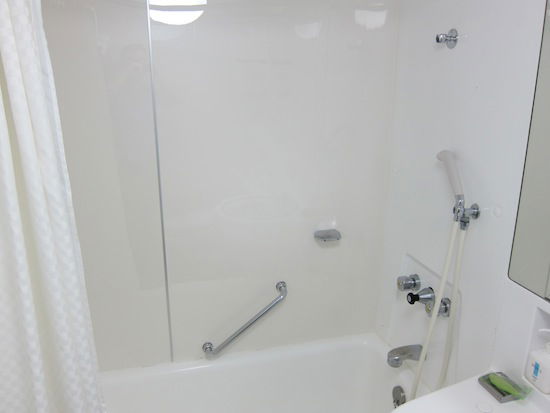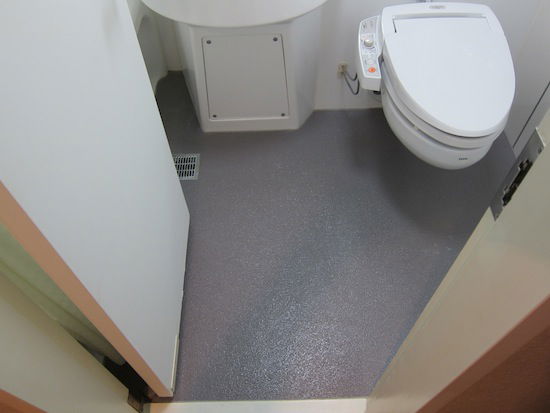 And here's the bathroom in the suite, featuring Bulgari amenities: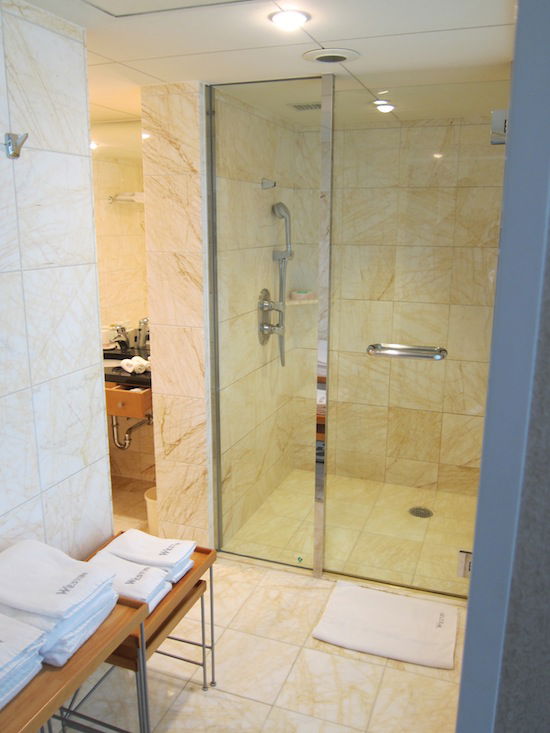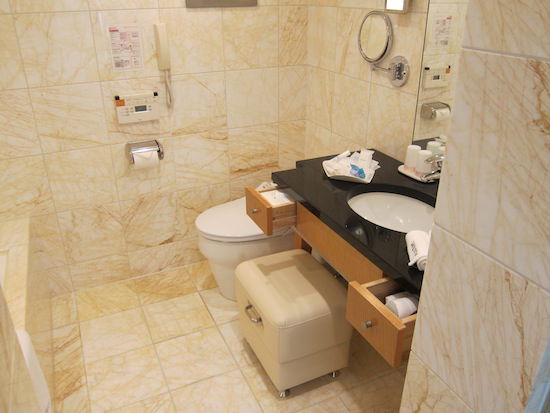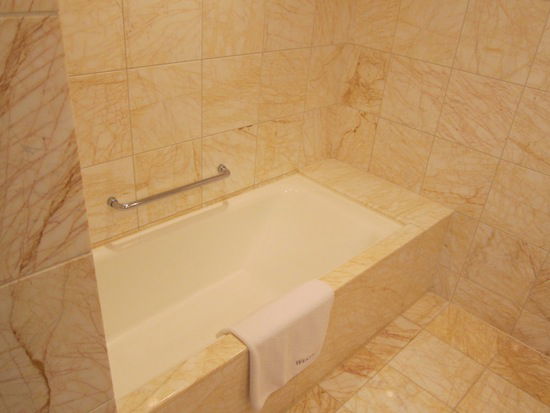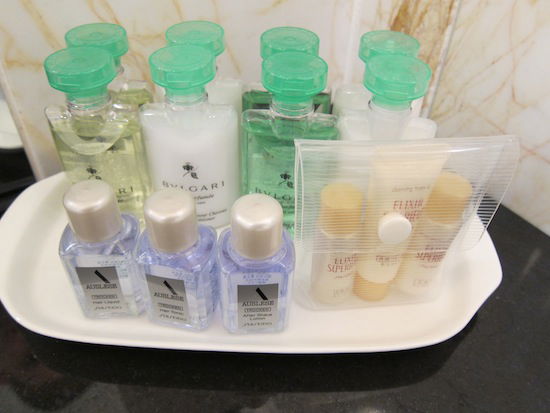 Is this really the same hotel?!
And the views of Nagoya castle are pretty awesome as well…