California Governor Gavin Newsom has signed a bill into law banning hotels from giving guests individual plastic toiletry bottles. This won't be implemented for a few years, though:
This will take effect in 2023 for hotels with more than 50 rooms
This will take effect in 2024 for hotels with fewer than 50 rooms
With this, violators can be fined $500 for the first violation and $2,000 for subsequent violations.
In theory I understand the concept of giving smaller hotels more time than bigger hotels, since this could be more of a financial burden for them. However, if they're serious about this, why give hotels four to five years to implement this? This shouldn't take that long…
This is only the latest move by California to reduce plastic waste. In past years the state has banned grocery stores from giving plastic bags without charging a fee, and also prevents restaurants from giving out plastic straws without them being specifically requested.
While California is the first state to ban individual plastic toiletries, this follows a couple of major hotel groups announcing similar (voluntary) initiatives recently:
In July 2019, IHG announced that they'd eliminate single use toiletries by 2021; this will eliminate about 200 million bottles annually
In August 2019, Marriott announced that they'd eliminate single use toiletries by December 2020; this will eliminate about 500 million bottles annually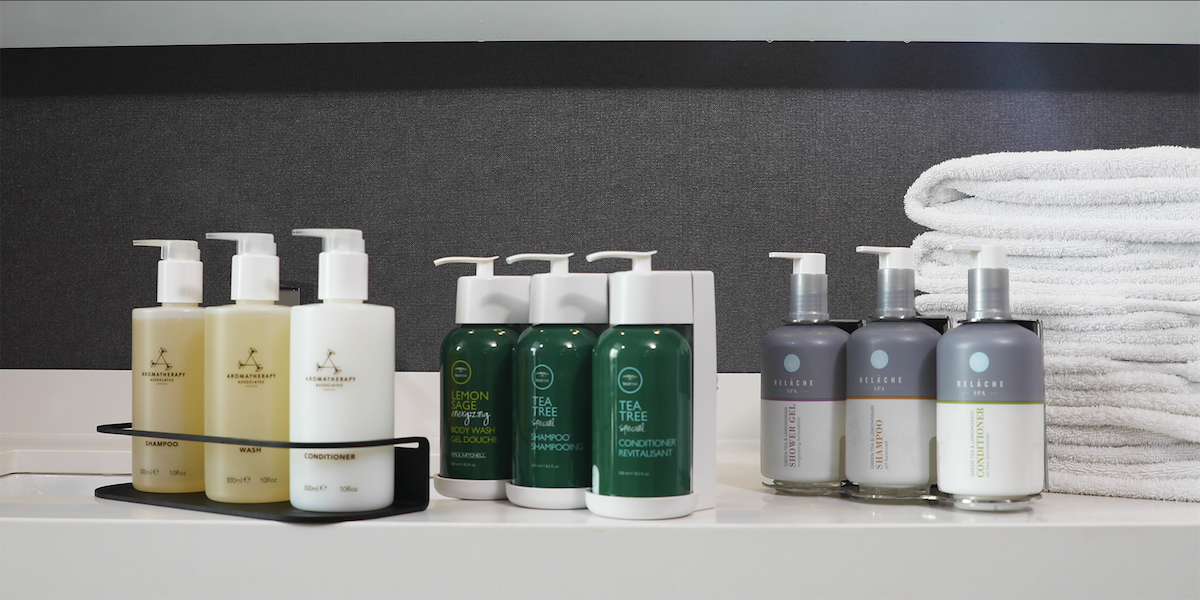 Marriott will be introducing reusable toiletries at all brands
Bottom Line
I imagine soon enough single use hotel toiletries will be eliminated across hotel groups. I am a bit confused about the timeline, though, and how they're implementing this only in a few years.
As I've said when IHG and Marriott announced their policy changes, single use toiletries is a topic on which I've evolved over time. While hotels initiating this is in doubt a cost cutting measure, this is also a common sense change that eliminates a lot of waste.