Earlier in the week I flew Spirit from Los Angeles to Seattle, and yesterday I shared my thoughts on the overall experience. The more I learn about Spirit, the more I find them to be endlessly fascinating. For example, I don't know of any other airline that charges you more to carry-on a bag than to check it. The airline even charges you $10 if you want an agent to print out your boarding pass at the airport (though you can print it out for free at a kiosk).
But they have one policy that on the surface seems the craziest of all. The cheapest place to make a Spirit reservation is at the airport, rather than at spirit.com or by phone. And we're not just talking a few dollars cheaper, but rather ~$19 per direction cheaper, which is often half of the airfare. Let me explain.
Let's pull up a flight from Tampa to Fort Lauderdale on spirit.com as an example. Take the "standard" fare of $44.19 (this trick doesn't work on $9 Fare Club fares, unfortunately).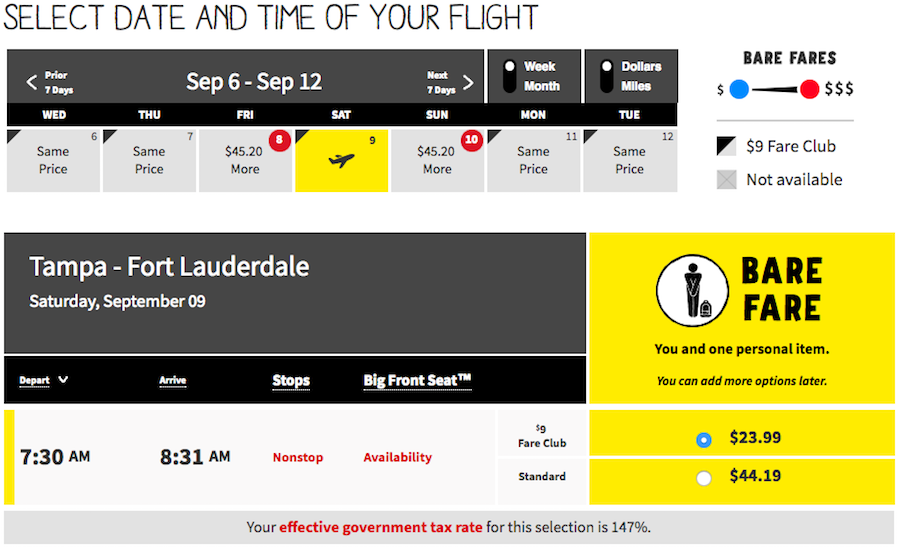 Spirit is incredibly transparent, and they display the "flight price" and then the "government's cut." The government's cut includes things like the security fee, passenger facility fee, segment fee, federal excise tax, etc.
Meanwhile the "flight price" is sort of hilarious. You have the cost of the flight itself, and then you have the "unintended consequences of DOT regulations" (which is purely to spite the DOT, and is totally hilarious), and the "passenger usage charge."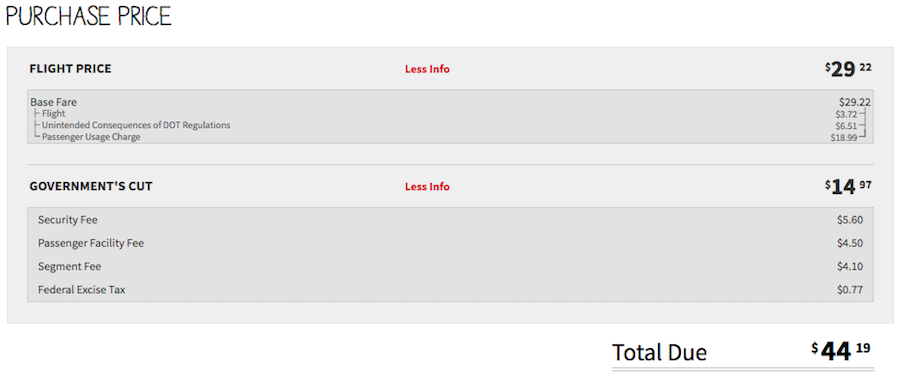 The passenger usage charge is $18.99 each way. That's a fee that applies when booking online or by phone, though it's not technically part of the base fare. The only way to avoid that passenger usage charge is to ticket at the airport.
Why would Spirit do this? Because airlines don't have to pay the 7.5% federal excise tax on fees. They only pay this on airfare, and technically the $18.99 "passenger usage charge" is a fee. That basically saves them $1.42 on each one-way (technically it's passed on to consumers, but given that airfare has to be marketed as "all-in," there's not much of a distinction).
In order for it to be a fee, though, there has to be a way for customers to avoid it. That's why Spirit makes you go to the airport to avoid that fee. As Travis explained a few days ago, the lines at Spirit check-in counters are long, and there's no special counter for ticketing. After all, they don't want to encourage this, but rather just have to make the option available.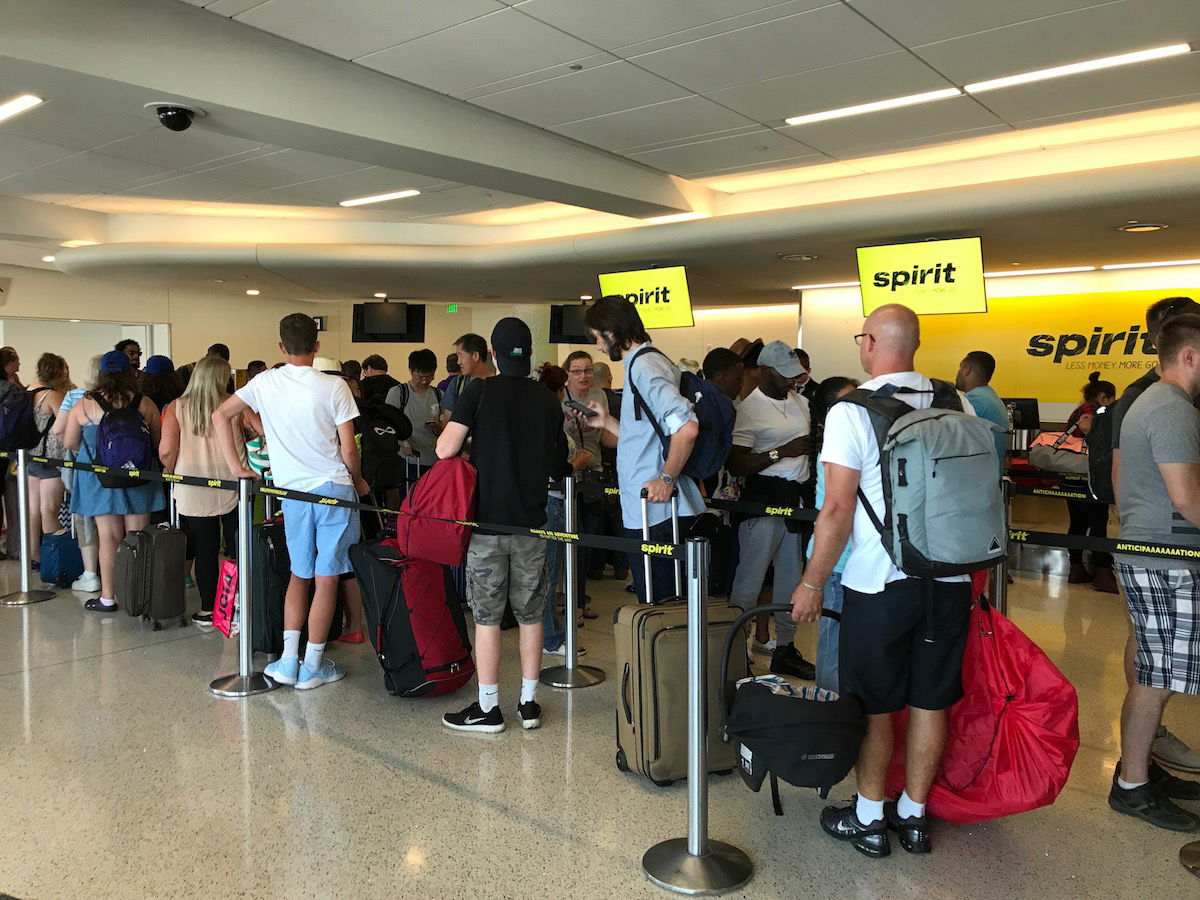 Nonetheless the savings here could add-up. We're talking about ~$38 on a roundtrip flight, so if you're a family of four, those are savings of $150+ on a roundtrip flight. Everyone has to decide for themselves whether it's worth going to the airport (if you're not there already anyway) to ticket, and even more so, whether it's worth waiting in the line.
Either way, I find this to be an innovative way for the airline to get around fees, and for some, this will no doubt be worthwhile.