Last week reader Pat left the following question on the "Ask Lucky" page of the blog:
Is there a particular reason there are flights practically every 5 minutes between Seoul and Jeju?
I don't have an answer, but it sure as hell is a fascinating route. Shockingly enough it's the world's busiest air route in terms of the number of passengers that fly it. Over 10 million people flew between Seoul and Jeju last year, a route which is just 280 miles in distance.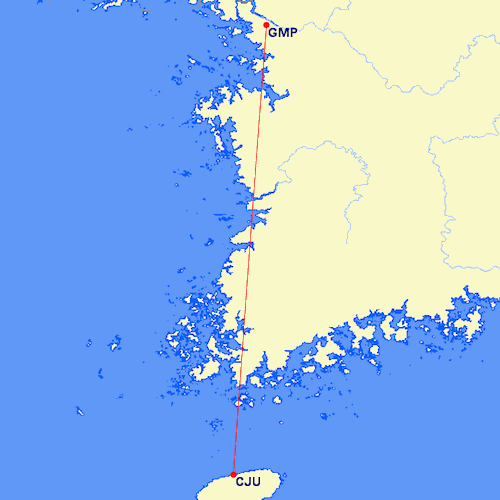 Per korea.net:
The air route is serviced by seven Korean airlines, according to statistics from the Korea Airports Corporation (KAC). Korean Air and Asiana operate the most flights, transporting 2.65 and 2.27 million passengers respectively in 2012, while low-cost airlines T'way, Jeju Air, Jin Air, and Eastar Jet collectively accounted for 7.36 million, and Air Busan claiming a much smaller share at 2.16 million. In total, these airlines offered 69,622 flights between Gimpo and Jeju in 2012, according to the KAC.
Take a look at the Asiana and Korean Air timetable for an upcoming Friday (and keep in mind there are a handful of other airlines flying the route, not listed below):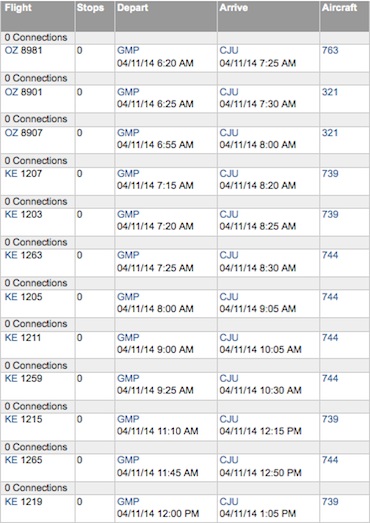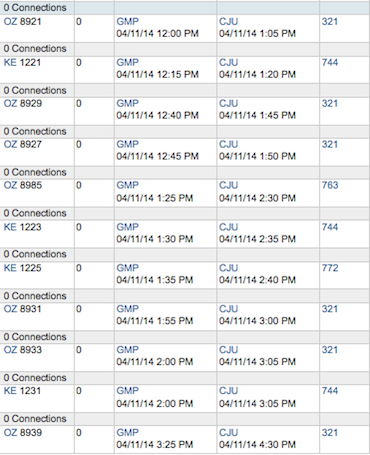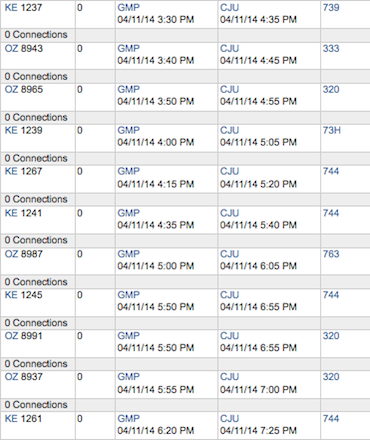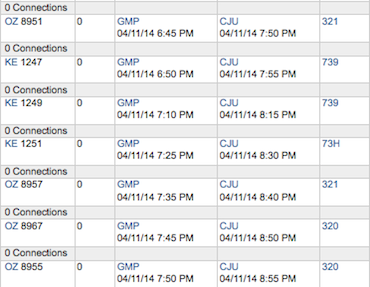 That's just one day worth of flights on two of the seven carriers operating the route. By my math that's 41 flights between Asiana and Korean Air alone, 12 of which are operated by 747s. Mind-blowing.
For reference, per Wikipedia, here are the ten busiest air routes in the world:
Seoul to Jeju
Tokyo to Sapporo
Sao Paulo to Rio de Janeiro
Bejing to Shanghai
Sydney to Melbourne
Tokyo to Osaka
Tokyo to Fukuoka
Hong Kong to Taipei
Tokyo to Okinawa
Johannesburg to Cape Town
I totally expect that four of the top ten routes are for intra-Japan flights and that eight of the ten are for intra-Asia flights, but the Seoul to Jeju flight has to be the most surprising, at least to me. Especially since it's the busiest route by a margin of nearly two million passengers per year.
Has anyone been to Jeju, and if so, is it as interesting as the number of people flying there suggests?