Since yesterday, British Airways' online shopping portal has been offering double Avios on all purchases. That opened up quite a few opportunities, though nothing quite like the one available with match.com. You can ordinarily earn 75 Avios per dollar spent with match.com, but through this promotion you can earn 150 Avios per dollar spent. That's like acquiring Avios for ~0.67 cents each, which is incredible.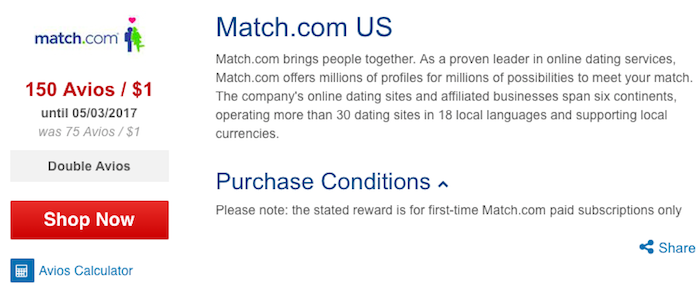 As I explained, I decided to buy a one year subscription to match.com with all the add-ons. I was able to spend a total of $548.57. At a rate of 150 Avios per dollar spent, that should net me 82,285 Avios. That's such a good offer that I also encouraged a couple of family members to join match.com.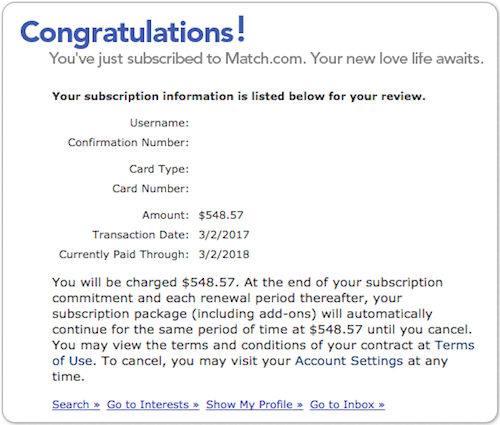 Match.com points are posting… but…
When it comes to these amazing shopping portal deals, there are generally two concerns:
Will the points post at all/was the transaction tracked?
Will the correct number of points post?
Well, the good news is that British Airways' shopping portal seems to be tracking these purchases. Go to the shopping portal, log-in, and at the top right you should see the "My eStore" section. Click on that, and you'll be able to see your transaction history.
The good news is that many people are reporting that their match.com subscriptions are tracking, and Avios show as pending.
The bad news seems to be that they're only tracking based on the base subscription cost. For example, my membership costs $16.99 per month, so over 12 months it costs $203.88.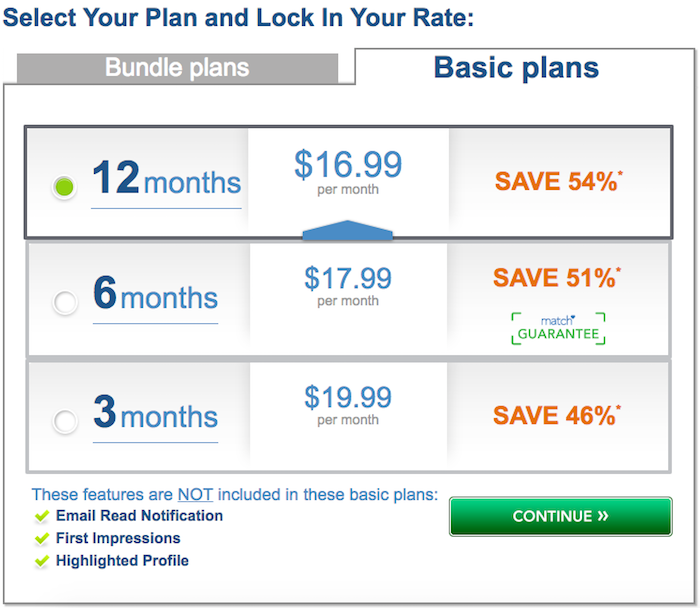 At a rate of 150 Avios per dollar spent, that's ~30,500 Avios, which is exactly what posted.
Unfortunately my hundreds of dollars in add-ons didn't post. When you look at the terms, you'll see that they make no distinction between base fees and add-ons:
Please note: the stated reward is for first-time Match.com paid subscriptions only
As you can see, there's nothing at all indicating what part of a subscription is eligible, and what isn't. The add-ons are absolutely part of a "subscription" (after all, they're billed monthly), so if they didn't intend to include those, they should have added "valid only on basic subscription plans," or whatever.
Now what? If you haven't taken advantage of the offer…
If you haven't yet taken advantage of this offer, this is good news. Take advantage of the deal, but only buy a base or bundled subscription without any add-ons. Spending ~$200 for ~30,000 Avios is incredible.
Now what? If you have taken advantage of the offer…
But what about for the rest of us? Well, the good news is that there are a lot of us in the same situation, and we're generally a pretty resourceful bunch. There are three strategies to potentially take here:
Email the British Airways shopping portal people through this link and tell them that the incorrect number of Avios show as pending
Wait until the Avios post incorrectly, and then email the shopping portal people through this link
If all else fails, I suspect many will dispute the charge with their credit card, given that they're not being given what they were promised
Personally my typical strategy would be to wait for the points to post incorrectly and then contact customer service. However, I realize a lot of people have taken advantage of this, and it's also perhaps "higher stakes" than some other shopping portal issues.
I know a lot of people have already emailed customer service, so hopefully we can keep the conversation going in the comments section about any progress being made. This is an area where working together will net the best results.
So I'll see what I can do, and the meantime I'd love if others could share their experiences as well.