Back in late March, British Airways had a bizarre situation whereby they locked thousands of Executive Club members out of their accounts and took all of their Avios. Apparently they locked all accounts which were using third parties to access their Executive Club accounts. In other words, they locked the accounts of anyone who uses services like AwardWallet to monitor their points balances.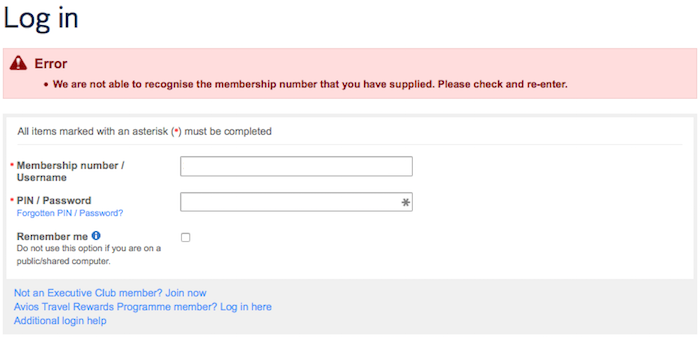 The communication on the part of British Airways was abysmal — they locked accounts, then emailed members, and then took several days before they actually made the Avios balances available again. It sounded like a very limited number of accounts (if any) were hacked, and then they sort of just panicked, as if it were the first time they heard of services like AwardWallet.
But apparently that saga isn't over completely… at least for my account. On Saturday I received the following email from British Airways, which I found bizarre:
Thank you for contacting the Club – it's nice to hear from you.

To achieve Gold membership you need to earn 1,500 Tier Points in your Tier Point collection year, as well as take four eligible flights.

We recognise there are times we can be more flexible for our Members, especially for our most loyal travellers, and we are always working to develop the Executive Club and its benefits, so your comments are important to us.

I've considered everything you mentioned, but as you did not complete any eligible flights or earn any Tier Points, I'm sorry to say I am unable to upgrade your membership.

As someone who flies with us as often as you do, I know this is not the answer you were hoping for and I am sorry I could not be more helpful on this occasion.

As an AAdvantage Executive Platinum member, remember you still share many of the same benefits of Gold membership. For instance, you can enjoy priority check in and boarding and take advantage of extra baggage allowance.

Thank you for giving me the opportunity to respond to your concerns and I do hope you will fly with us again in the not too distant future.

If you would like to contact me again about this case please click on this link:
www.ba.com/your case
Apparently I requested a status match or to be upped to Gold status (and noted I'm an Executive Platinum with American)… only I never did.
Then the following day I received the following email from British Airways:
You may recall the Executive Club placed your account under audit 27 March as part of a larger data incident. After you changed your log in details, and since releasing your account on 30 March, we have continued to monitor it for unusual activity.

I am contacting you because since updating your information with the Executive Club, we have continued to regularly monitor your account. I have checked online, and I can see your personal information has been breached somewhere. Although your information with British Airways has not been compromised, if you have used the same user name or password with us, you should change this as soon as possible. For more information on what information has been breached and the source of this breach, there are a number of web sites you can review, including https://haveibeenpwned.com/.

If you would like me to place your Executive Club account in audit again whilst you secure your identity, please do let me know. Remember, your account will remain in audit for up to three months or until you contact us to have it removed, whichever is sooner.

We will monitor your Executive Club account on a regular basis all the time that it remains in audit and investigate any irregular activity.

May I suggest that for additional security you change your password regardless and also if possible change your email address as well.
Then on top of that I received several emails regarding retroactive mileage claims I apparently requested.

These were all for flights I never took, and suffice to say, for flights I didn't claim retroactive mileage credit for.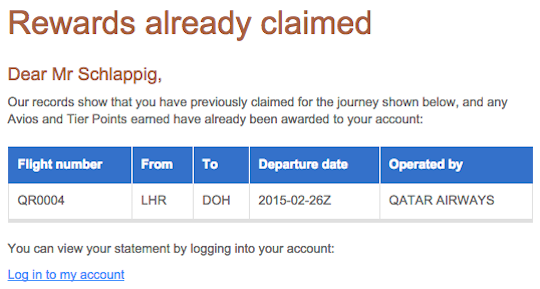 Bottom line
This is a first for me. I find it especially interesting that they're somehow connecting this to the March 27 breach, because as far as I know nothing happened to my account then.
But I can't actually figure out what happened to my account here. It's one thing if someone was trying to steal my Avios, but I'm not sure what they're hoping to accomplish by requesting a retro-mileage claim or trying to get my status upped.
Anyone have ideas as to what's going on, or experience something similar?