Last week I flew Delta One from Los Angeles to New York (trip report to come shortly, as it was on the 767 — a vastly different experience than Delta's 757 transcon service).
There was a supremely talented celebrity two rows in front of me, who was by all means an absolute delight in flight, very contrary to a diva-type persona. It's no surprise this person flies Delta, since this celebrity is from a Delta hub city.
However, something made my jaw drop. It was a morning flight, so prior to takeoff the flight attendants came by with trays of orange juice and mimosas. "Orange juice? Mimosa?" (I chose a mimosa, even though — sigh — the champagne was hardly American's new transcon Lanson — work on that, Delta!)
"What's a mimosa?" the celebrity asked, quite earnestly.
"That's… orange juice and champagne," the flight attendant replied.
"Oh, I see. No thank you, then."
There's something so utterly charming yet so utterly baffling that this person did not know what a mimosa was, since: (a) this person is not unfamiliar with alcohol, and (b) MIMOSAS ARE, LIKE, A THING. A really, really common thing, no?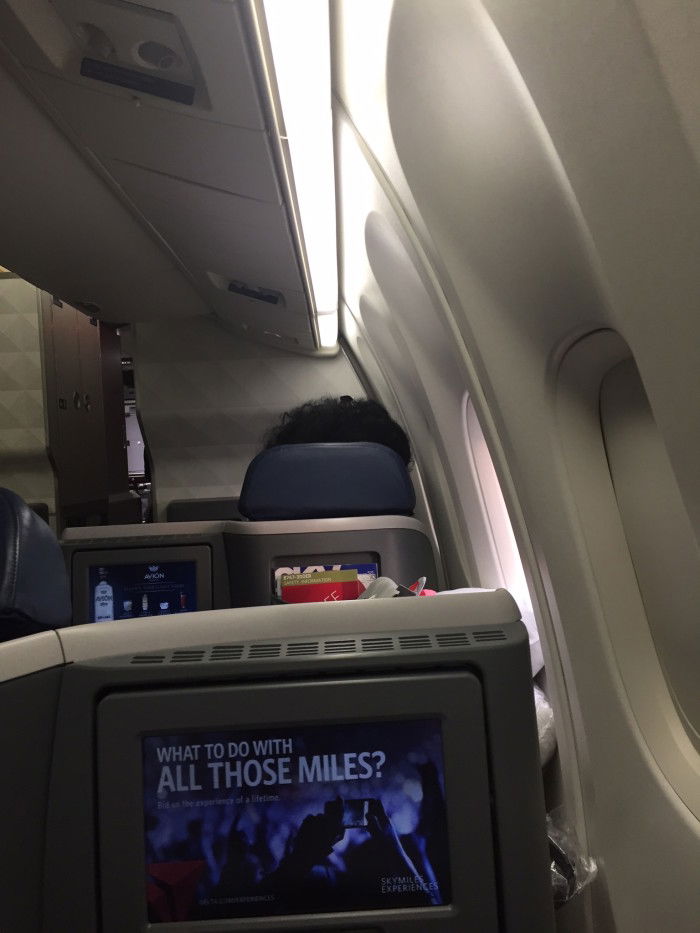 Any guesses? It's a blind item, so look out for clues — and be nice!