She's baaaa-aaaack…
Azealia Banks, a 27 year old rapper from New York, is no stranger to controversy when flying.
Many of you may not know who she is, but may recognise this track, which is probably her most well known.
In 2015 she went crazy on a Delta flight from New York to Los Angeles:
The trouble started when she was unhappy with the speed at which the passengers in front of her were disembarking
It ended with her reportedly punching and spitting at a passenger and then using a homophobic slur against the male cabin crew
https://www.youtube.com/watch?v=NpsdmV8BKzQ
I'm not sure if she was banned from flying Delta — if she did all that was reported, she certainly should have been!
Aer Lingus
The rapper was flying Irish carrier Aer Lingus from London Gatwick to Dublin earlier this week.
Banks describes it as a 'travel day from hell' where she did nothing wrong, but decided to unload herself before the flight departed. She claims she has been banned from the airline because of what happened.
She posted a lengthy and emotional account on her Instagram with her side of the story.
It's extremely expletive laden, so here is some of what she said, with the obscenities removed. Don't worry if you can't guess the words she used — trust me, you don't need to know!
Every time I come to the UK, they always make some **** with these airline people. They are always starting **** with me.

I was trying to find my passport… and she was staring at me. I said 'don't stare at me.' She goes to the captain of the plane and said that I said, 'don't stare at me or I'll sort you out.'

I'm from NYC, I don't use that slang. They crowded round me like I'm some sort of animal saying 'We're going to have a problem.'

I get off the plane. I've worked too hard in my life to be cornered by some ugly Irish *****. They are ugly Irish women here.

Then all these security ****** come over treating me like a wild animal. They tried their hardest to get me to do something or freak out. ***** you're not going to play me over no ******* Aer Lingus flight. You're not going to disrespect me and make a ******* spectacle out of me.
Aer Lingus has released a statement saying two passengers voluntarily offloaded themselves before the flight in question departed, but would not name the passengers, only saying:
Aer Lingus can confirm that two guests scheduled to fly on 10:55am flight from London Gatwick to Dublin (EI233) this morning disembarked themselves prior to departure. The guests in question got off the plane safely of their own accord, while all other guests remained on board.

Aer Lingus has a strict no-tolerance policy towards disruptive guest behaviour. The safety and security of our guests and crew remains our first priority.
So although Aer Lingus is not accusing the passengers of anything, or naming Banks, the fact they specifically include reference to disruptive behaviour and the safety of the crew suggests to me that the passengers were behaving inappropriately.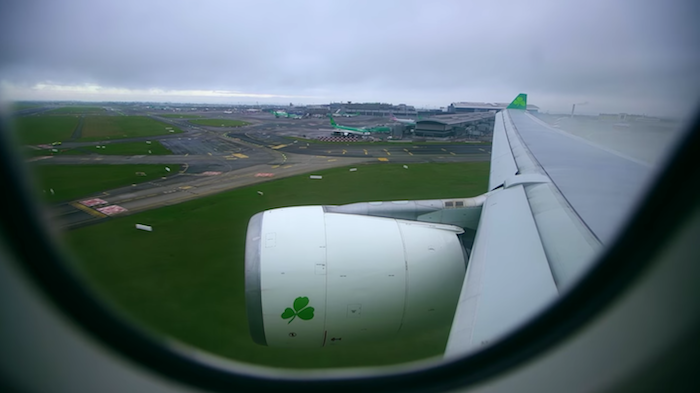 Bottom line
Although we don't have full details of exactly who was at fault here, and it may have started as a simple misunderstanding, Banks going as far as to call the cabin crew 'ugly' would hint that she was far from a model passenger. Aer Lingus is well within their rights to ban her, to avoid any other incidents.
We saw just yesterday how in an unrelated incident, an airline's failure to ban a problem passenger led to crew being unfairly traumatised.
I don't actually mind her music, although I would never want to sit on a plane with her, as she seems like an awful person.
It will be difficult to be a traveling musician if she keeps getting banned from more airlines!