Earlier I wrote about how British Airways massively hiked their carrier imposed surcharges for travel originating in the US. Want to fly first class roundtrip between Boston and London using miles? That'll now cost you over $1,800, in addition to the points required. That's obscene.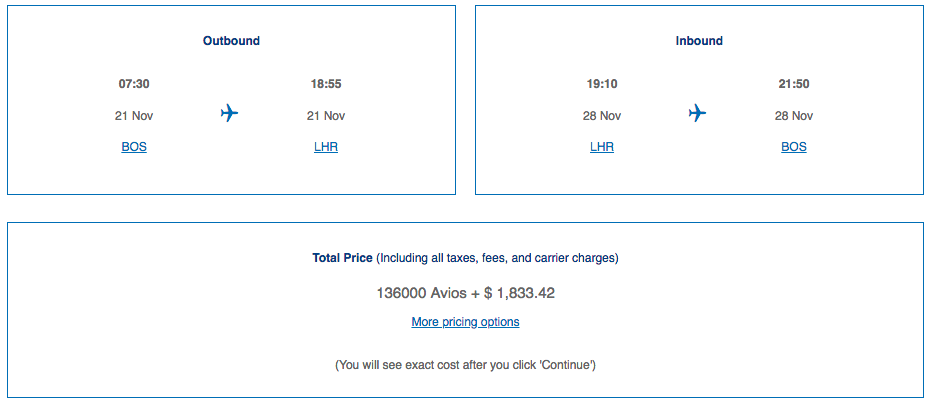 I doubt this will last for long, and for that matter it won't be useful to everyone, but YHBU notes an interesting workaround to avoid a bulk of the British Airways surcharges on award tickets.
The Iberia Plus program is an Avios program that runs parallel to British Airways Executive Club. There are some significant differences between the two programs, though also a lot of similarities. In general Iberia Avios are pretty easy to come by:
Anyway, there is a way to use Iberia Plus Avios to avoid many of these surcharges with a workaround. You can do this by including an economy connection on the same ticket, in which case it seems to charge the economy surcharges rather than the first or business class surcharges.
For example, let's look at the same Boston to London flight in first class.

The cost is still 68,000 Avios plus 664EUR, which is the same cost that British Airways charges directly.

Now let's assume you're connecting to Frankfurt (you search this entire itinerary as a one-way).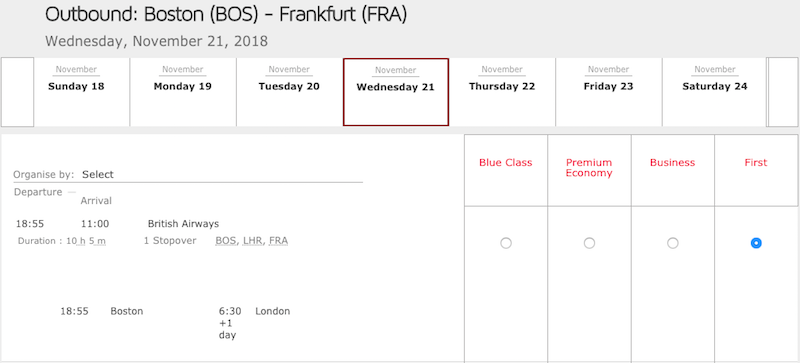 Suddenly the ticket costs 506EUR. That's still similar to what British Airways charges, since the surcharges can often vary based on the market you're flying to.

But now let's look at the same itinerary with the connection in economy. One of the cool things about Iberia Plus is that when you look at a connection, you can choose which cabin you want for each flight. So in the above example, you could choose to fly from Boston to London in first class, and then from London to Frankfurt in economy.

Suddenly the cost is just 72,000 Avios plus 165EUR.

This would even work in the other direction. Let's say you flew from Frankfurt to London to Boston, with the first segment in economy and second segment in first class.

You'd pay 72,000 Avios plus 248EUR.

This is an incredible workaround that decreases surcharges by about two thirds.
This seems to work as long as you have one segment in economy on the reservation. You need to search this as a one-way, and then when you see the results you'll have the option to select which flight you want in which cabin, pending availability. Flying one segment within Europe in economy shouldn't be a big deal at all, especially given that it's not like business class within Europe is much to get excited about.
You'll want to avoid skipping segments on this itinerary in general:
If you're flying Frankfurt to London to Boston and skip the first flight, your London to Boston flight will be canceled
If you're checking bags, your bags will be checked through to your final destination
Technically booking a ticket without the intent to fly all segments violates ticketing rules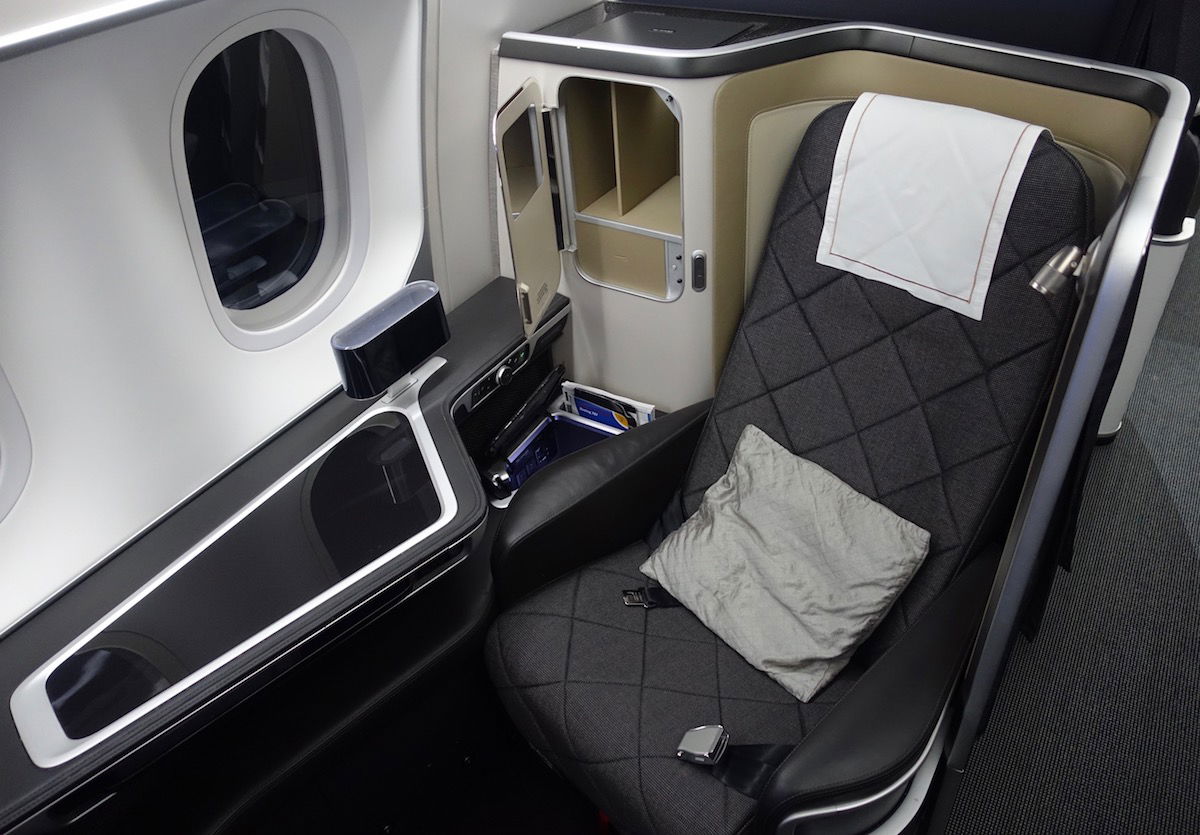 But if you're traveling hand luggage only, there's nothing stopping you from flying from Boston to London and then skipping the flight to Frankfurt.
Like I said, I doubt this opportunity will last, but if you're looking to redeem for British Airways first class (in particular some expiring Iberia Avios), this is an excellent opportunity.