I've had my fair share of strange things happen while traveling, like someone trying to buy the sweater I was wearing from me in a club lounge. But this one really ranks up there as well, for a multitude of reasons.
Yesterday I was transiting Muscat Airport, enroute from Bangkok to Frankfurt. My connection was just an hour, so by the time I cleared security it was time to get on the bus back to our remote stand (Muscat Airport doesn't have any gates).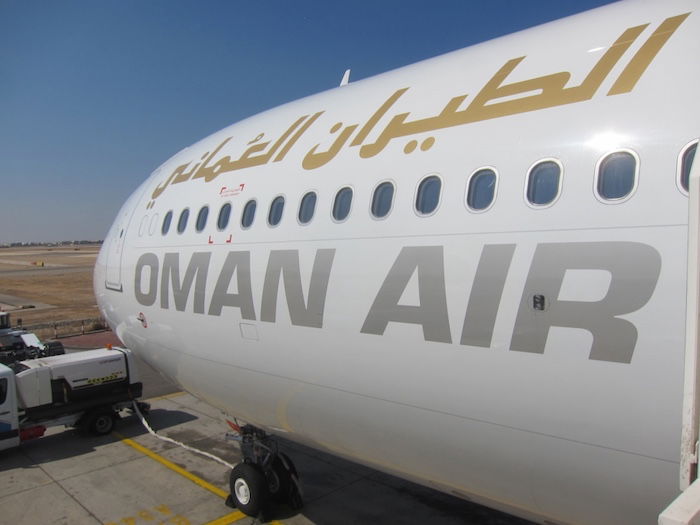 The bus was fairly crowded, and there was a German couple standing near me, probably in their mid-50s. The guy was dressed like he was showing up for a Fonz reunion, while the lady was dressed as if she quite literally thought she was "Forever 21."
The guy kissed the lady in the bus to the remote stand in a rather sensual way. First of all, we're in the Middle East, so take it easy. Second of all, we're in a crowded bus headed to a remote stand in the Middle East, so back down.
As the bus started driving he began singing some old German tune with "Auf Wiedersehen" as the repeating lyric. Again, we are in a crowded bus and you're about six inches from the person closest to you, so please don't sing.
The bus was crowded, and I was standing near his wife, and was taking pictures through the window. After all, the planes at Muscat Airport are rather interesting, including this little Qatar Airways beauty.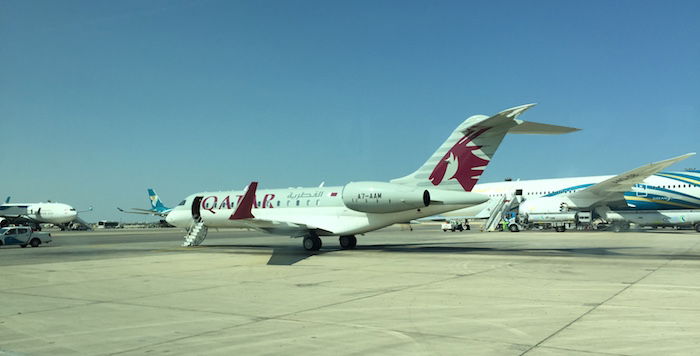 I should also note that I was really tired (at that point I had flown from Changsha to Los Angeles to New York to Madrid to Frankfurt to Muscat to Bangkok to Muscat in less than a week). So when I wasn't looking out the window my eyes were more or less closed and perhaps not moving much, as I was struggling to stay awake.
As we got off the bus and were waiting to walk up the stairs, the guy grabs my arm and says (I'm translating here, he was speaking in German), "I see how you're looking at my lady, she's mine."
It's not often I'm speechless, but I was at a loss of words on so many levels. I was dumbfounded.
I simply said "I'm sorry," and went on my way.
They were seated in economy, though the guy came up to business class at least three times during the flight to "stretch." At least that's what it was the first time.
The second time he came up to business class because he wanted a brush for his hair.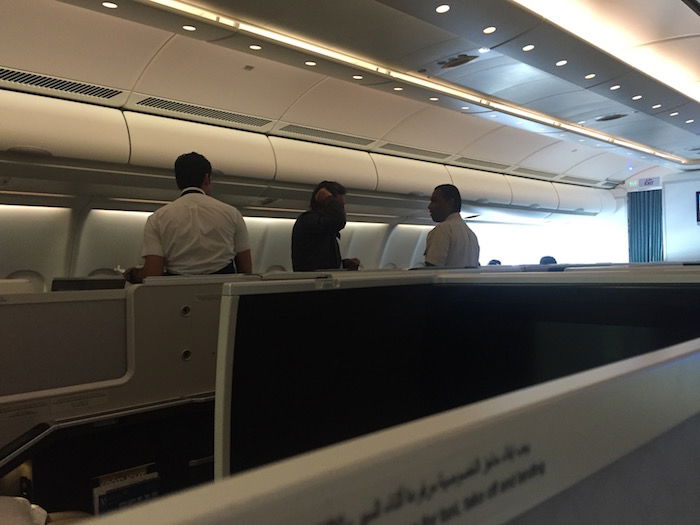 The third time he was literally swiping things from the seats (I couldn't see what it was), and trying (very badly) to hide them in his jacket as he walked back to economy.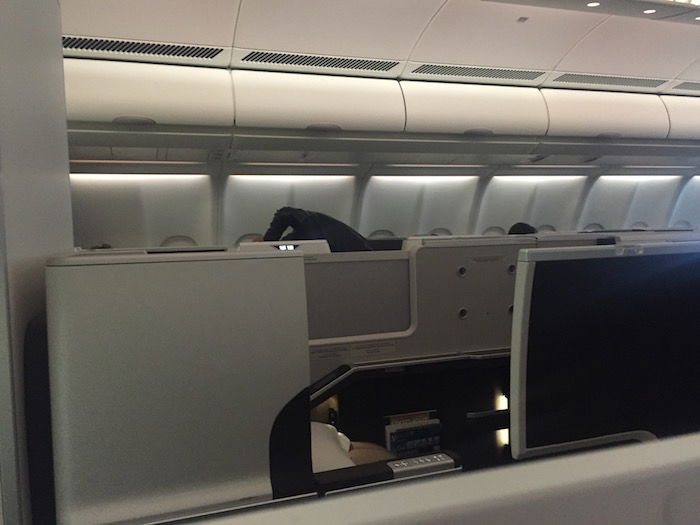 All in a day's flying for an aviation geek, I suppose!