This story is unfortunate on many levels. Asiana Airlines, Korea's second largest airline, is having a crisis right now when it comes to their onboard catering. Since Sunday, Asiana has been forced to operate many flights without meals, reportedly including flights of up to 12 hours.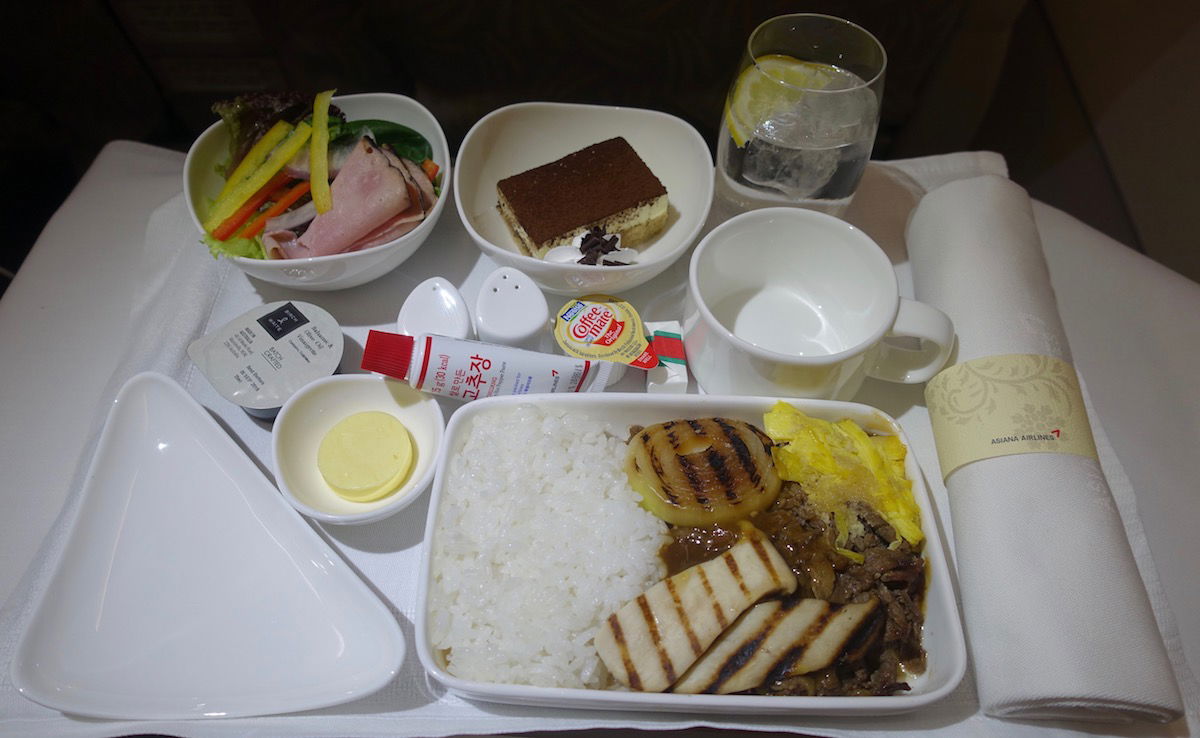 The airline has been giving out travel vouchers worth $30-50, and is asking passengers to pack their own meals. For example, Pulse News reports that on Sunday 51 flights departed late, and 38 left without meals for passengers. On Monday, that number decreased a bit, as 18 international flights operated with a delay, and 16 short-haul international flights operated without meals.
The airline has apologized and blames the lack of meals on a switch in their catering provider, and they've promised that they're working on getting this resolved as soon as possible.
Asiana had used LSG Sky Chefs as their supplier for about 15 years, but ended that contract as of July 1, 2018. They were going to switch to Gate Gourmet, but then a fire broke out at their facility in Korea, meaning they haven't been able to cater meals at the agreed upon level.
So Asiana signed a three month contract with Sharp Do & Co Korea, a smaller catering company, to cover 20,000-30,000 meals per day. They failed to deliver from the first day, clearly unable to cope with the level of demand, as they had never had a contract this big before.
Unfortunately the CEO of that company was found dead at his home on Monday, after struggling to meet Asiana's demand and deal with the issues they were having. Of course we don't know what else was going on in his life, so I mention this because I imagine if the company struggled to meet demand before, it will likely be even less likely with their CEO dying suddenly. This certainly puts into context that having a meal on a plane really isn't that big of a deal.
Media reports also suggest that LSG Sky Chefs refused to help Asiana following the situation, due to "customs regulations and breach of trust."
So if you are flying Asiana in the coming days, it's probably best to eat before your flight and bring your own food, just to be on the safe side.
Has anyone flown Asiana in the past couple of days and dealt with these catering issues?
(Tip of the hat to @hookgrip)