Of the millions of miles I've flown, my most memorable trip ever had to be the one I took with my mom the summer after I graduated from high school. We went to Australia and New Zealand, and not only is New Zealand probably the most beautiful place I've ever been, but we had a lot of fun as well. And I actually love traveling with my parents — they couldn't be more supportive of what I do, and when I first told them I wanted to do "my own thing" after college they were more convinced in it than I was, and that's despite the fact that my dad doesn't even know how to turn on a computer, much less know what a "blog" is. If you ever meet my dad and want some quality entertainment, ask him what I do.
Anyway, sadly I haven't been able to travel with my parents the past few years as much as I'd like to. They own a small business that requires them to open and close it every day, so taking trips is for the most part off the table. That being said, my mom has a big milestone birthday coming up next month, which may or may not be similar in number to one of my favorite Kuala Lumpur clothing stores. 😉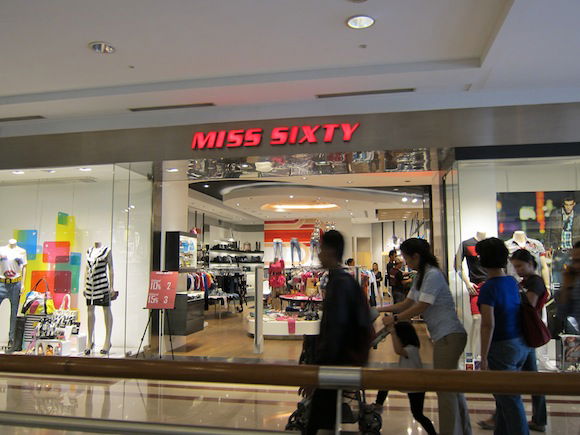 She has worked her ass off and deserves a trip, and I'm scrambling to figure out where to take her. While she says she just wants to go to Germany, she has never been to Asia before, so I'm really thinking I should take her there, or somewhere else she hasn't been.
But the one thing I'm dying to do — and I'm trying to figure out whether this is a good idea or not — is make this a surprise trip. I'm sure we've all had the desire to do this at some point. Book a trip for a loved one and tell them to show up at the airport without knowing where they're going. On one hand it seems exciting for both parties involved, but I wonder, does that actually maximize the happiness derived from a trip?
I've read plenty of articles saying that the most happiness derived from a trip comes from the anticipation as opposed to the trip itself. Is that taken away or increased when it's a surprise?
And for that matter, where the heck should I take her? I should have probably planned this a year out.
PS: Mom, if you're reading this, the post is obviously a joke. I planned this trip a year out and everything is set in stone, and I'm just posting this to throw you off. Yeah, let's go with that.