I've never been much for collecting material things, which might explain why I have a reasonably easy time living out of a carry-on full time.
However, one of the few exceptions are Rimowa amenity kits, which several airlines have offered premium cabin passengers over the years. They're basically miniature Rimowa suitcases, though they each have the logos of their respective airlines on them.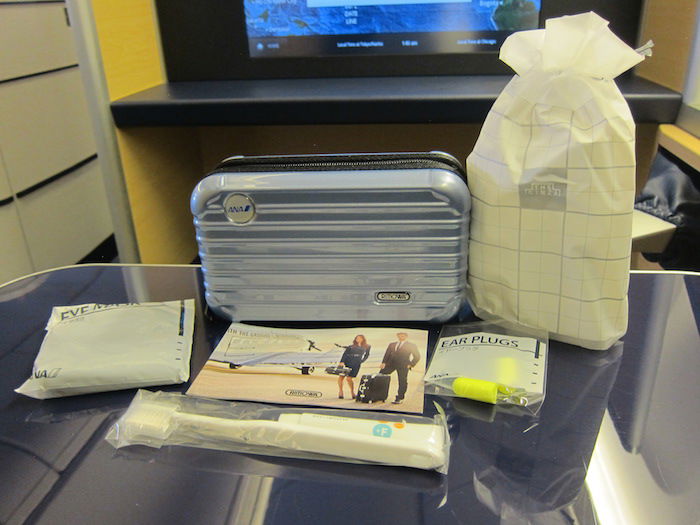 Over the years I've collected several styles of Rimowa amenity kits from ANA, EVA Air, Lufthansa, and Thai Airways.
Unfortunately it looks like yet another airline has discontinued Rimowa amenity kits for the time being. ANA is now offering first class passengers Samsonite amenity kits on longhaul flights. ANA has offered Rimowa amenity kits on flights to Japan for years, while they offered (a different style of) Samsonite amenity kits on flights from Japan.
There are four styles of Samsonite amenity kits which will be available from hereon out, all intended to be miniature replicas of the Samsonite Cosmolite Luggage collection.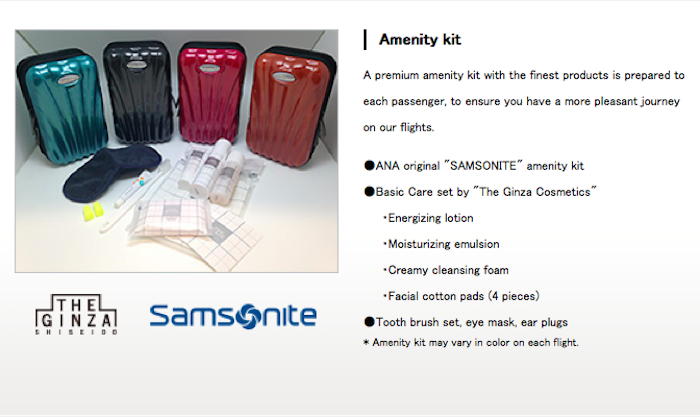 Ultimately I don't think the quality of amenity kits materially alters the passenger experience, though at the same time my inner 12 year old does get excited when I board a flight where I know I'll get a "cool" amenity kit.
I do find the Samsonite collection a bit odd, though. Samsonite isn't exactly a luxury brand, so creating a collector's set of amenity kits around a not-so-upmarket brand is a bit puzzling, in my opinion. Which isn't to say the quality of Samsonite is that much worse than that of Rimowa, though in terms of branding that perception is definitely there.
Do you care about what kind of amenity kits an airline offers? Is it something which materially alters your experience as a passenger?