Amex Offers is off to a great start in 2016, as they have one of the most widely useful offers I've seen in a while. For those of you not familiar with Amex Offers, it's a program Amex offers on most of their cards where different cards are eligible for different savings offers. In many cases the savings can be huge, and more than offset an annual fee.
To view Amex offers, go to the bottom of the account summary page of any American Express card, where you'll see all the offers you're eligible for. Most of these offers are for a discount when you spend a certain amount with a retailer, and registration is required. Over the past year I've saved about a thousand dollars using Amex Offers.
Well, there's an especially good targeted offer out there right now, which many accounts seem to be eligible for.
The Amex Offer is for a $50 statement credit off a hotel stay of $250 or more, valid through March 31, 2016. This Amex Offer is targeted, though about half of my Amex accounts are eligible, so be sure to check your account to see if you're eligible.
Here are the basic details of the Amex Offer:
Get a one-time $50 statement credit by using your enrolled Card to spend $250 or more on all room charges, including room rate, when you pay for your reservation directly with an eligible merchant by 3/31/2016. See terms for exclusions.
This promotion is as straightforward as it sounds. Spend at least $250 with your eligible American Express card at a hotel anywhere in the world, and you'll get a $50 statement credit. That's incredible, as there are very few other restrictions.
For example, my Starwood Preferred Guest® Credit Card from American Express was targeted for the offer, so I can use that to pay for an SPG stay and earn double Starpoints, and then on top of that also get a $50 statement credit after spending $250.
Registration for this offer is limited, so if you were targeted I'd recommend registering as soon as possible. The statement credit should post within 90 days of the end of the promotion (though typically posts much faster than that). Also keep in mind that these offers are specific to each card, however, once you click that "add to card" button the offer generally won't appear for other cards in your account. The workaround here is to open each card in a new tab, and then add all the offers at once.
Here are the full terms of the promotion:
Enrollment limited. Offer is non-transferable. Reservations made and paid for with any eligible US American Express® Card accepting domestic and/or non-US merchants between 1/4/16 and 3/31/16 are valid for the offer. Only purchases made directly with eligible merchants are eligible for the offer. Eligible merchants are hotels, motels, and bed & breakfasts that accept the American Express Card. Timeshares, banquets, events, and vacation packages are not "eligible merchants". Reservations made or paid for with online accommodation services for short term or long term rentals for a room, apartment, home, or property are not valid for this offer. Qualifying purchases at eligible merchants must total at least $250 and be made during the offer period above. Qualifying purchases are charges made directly to your room. When you make a qualifying purchase in a foreign currency, the applicable statement credit will be credited in your local currency using the exchange rate at the date the statement credit is applied. Must add offer to Card and use same Card to redeem. Only U.S.-issued American Express Cards are eligible for this offer. Limit 1 statement credit per American Express online account. Statement credit will appear on your billing statement within 90 days after 3/31/16, provided that American Express receives information from the merchant about your qualifying purchase. Note that American Express may not receive information about your qualifying purchase(s) from merchant until all items from your qualifying purchase(s) have been provided/shipped by merchant. Statement credit may be reversed if qualifying purchase(s) is/are returned/cancelled. If American Express does not receive information that identifies your transaction(s) as qualifying for the offer, you will not receive the statement credit. For example, your transaction will not qualify if it is not made directly with the merchant. In addition, in most cases, you will not receive the statement credit if your transaction is made with an electronic wallet or through a third party or if the merchant uses a mobile or wireless card reader to process it. By adding an offer to a Card, you agree that American Express may send you communications about the offer. POID: BYPJ:0001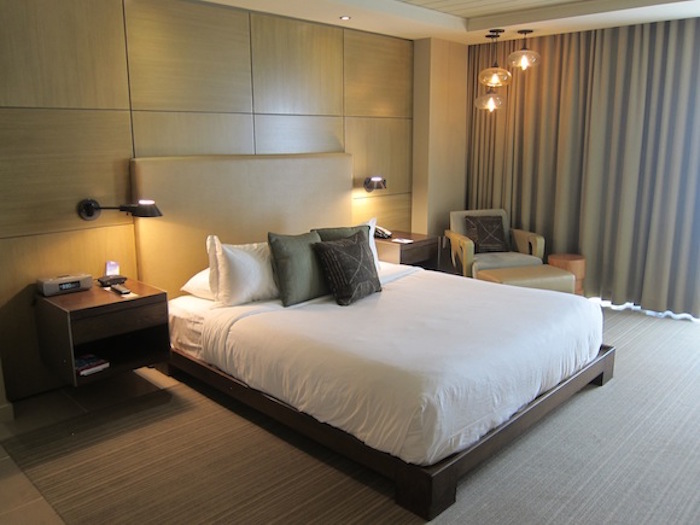 Bottom line
Four of my cards are eligible for this offer, and you can bet I'll be taking full advantage of this offer. Like I said, Amex Offers can in many cases help more than offset the annual fee on Amex cards, so it's always worth keeping an eye on your Amex Offers page. I try to highlight the very best offers here.
Were you targeted for this Amex Offer for $50 off a $250 hotel stay, and if so, will you be taking advantage of it?