American has hundreds of planes on order over the coming years, which should modernize both their domestic and international fleet. We've seen their awesome new business class product that will debut on the first Boeing 777-300ER they'll take delivery of later this year.
But now they've also announced the details of their transcon Airbus 321 fleet, which they'll also be taking delivery of over the next five or so years.
The most interesting announcement has been regarding American's new transcontinental product. Presently they fly widebody Boeing 767-200s between New York and Los Angeles/San Francisco. While they're comfortable planes, they're ancient and gas guzzlers, so for obvious reasons American is trying to replace them.
At first I was kind of sad to hear they'll instead be placing narrow body Airbus 321s on the route, but then I saw the new configuration — WOW!
Their Airbus 321 aircraft, will be in a three cabin configuration (or four, depending on whether you consider Main Cabin Extra to be a separate cabin), including 10 first class seats, 20 business class seats, 36 Main Cabin Extra seats, and 36 coach seats.
First class will be in a 1-1 configuration, and it seems as if the product is very similar to their new international business class seat.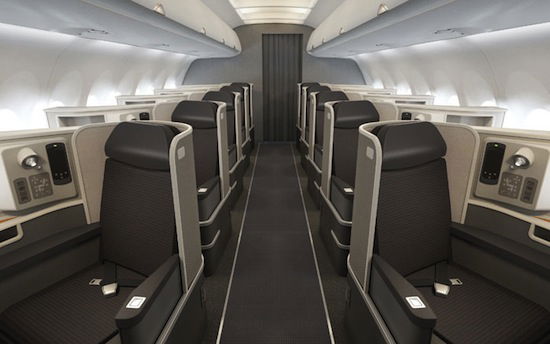 Their business class cabin will be in a 2-2 configuration and feature fully flat beds. Interestingly this product is almost exactly the same as what United has on their 757s that fly internationally.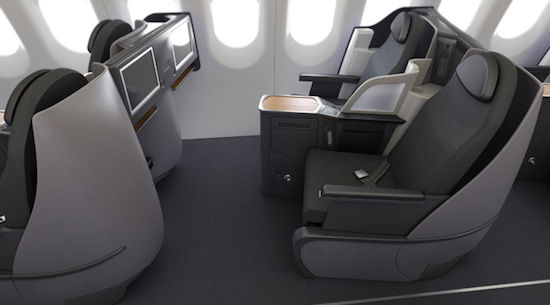 Coach also looks decent, and like the rest of the plane features personal televisions and Wi-Fi.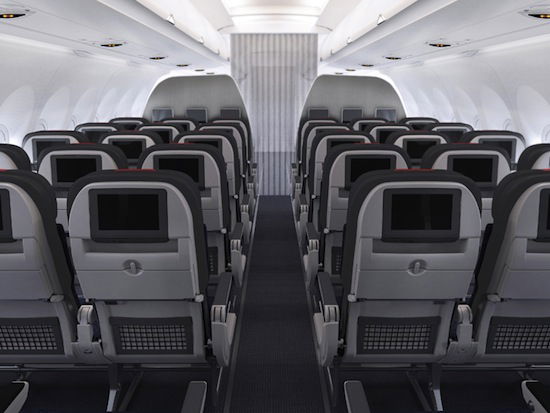 There are a couple of really interesting things about this configuration. First of all, I'm shocked that they're keeping three cabin first class on their transcon routes. United plans to eliminate three cabin first class on their New York to Los Angeles/San Francisco routes, so American will be the only carrier with three cabin first class. I assume they could have configured the plane with 40 business class seats in favor of the 10 first class seats and 20 business class seats, so it's kind of surprised they'd be willing to sacrifice so many premium cabin seats. Still, I guess now that they're the only airline operating three cabin first class they'll be the go to airline for the entertainment industry, which might just justify the configuration.
It's also great to see that they'll have 30 first and business class seats, which is quite a bit. They presently have 40 first and business class seats on the 767-200, though the percentage of premium seats is going up, since they're going from 128 coach seats to 72 coach seats. So in theory that's good news since it means fewer people competing for the premium seats, though in practice if they don't increase the number of frequencies it will simply translate to higher coach fares and fewer upgrades.
I've gotta say it's quite fun to watch American transform from the most "tired," boring, aging legacy carrier to the most modern, "with it" legacy. Keep it up, American!