While opinions certainly vary as to whether the merger between American and US Airways is a good thing or not, I think almost everyone would agree that the way the integration has been executed has been better than expected. And it better be, given that American has been able to learn from the America West/US Airways, United/Continental, and Delta/Northwest mergers.
But I think throughout the merger they've done a great job outlining the process, being transparent, and managing expectations.
American and US Airways are now on a single operating certificate, so as far as the FAA is concerned they're a single airline. From our perspective, Dividend Miles has been merged into the AAdvantage program, so the airlines now have a common frequent flyer program.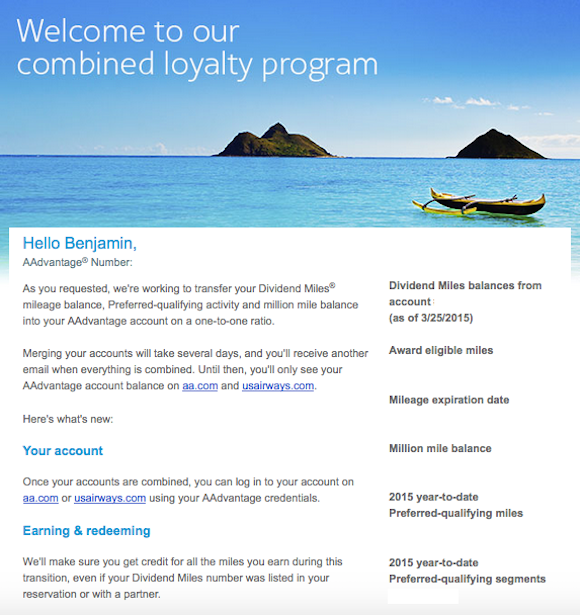 The one thing remaining is that the reservations systems of the two airlines have to be merged. This is entirely a "back end" thing — American runs on SABRE, while US Airways runs on SHARES. Obviously most of us don't know what that means in practice, though it certainly has real implications we deal with every day.
The fact that the two airlines are on different reservations systems is why airfare often differs between airlines for the same flights. It's also why you can't upgrade codeshare flights in advance on either carrier.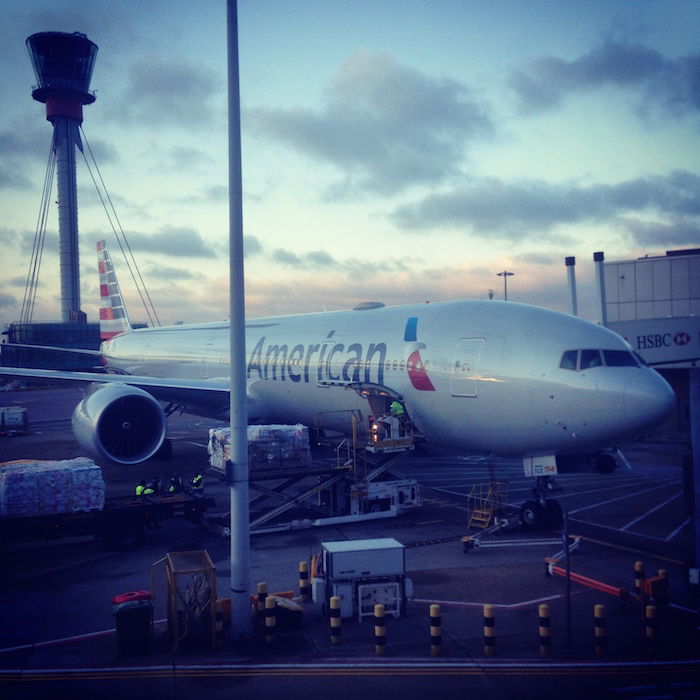 The integration of reservations systems was supposed to happen later this year, and American has now outlined what that process will tentatively look like. It looks like the process of merging American and US Airways reservation systems could start as early as July, and could be completed as early as October.
Here's the outline they've provided for the process:
Phase 1: Merger schedule change occurs
A merger schedule change will take place beginning a transition period of roughly 90 days before Shares is deactivated
US Airways flight numbers will no longer be offered for travel departing after this period. These same flights will then become American flights.
Any existing US Airways reservations with travel departing after this period will be migrated to Sabre. These reservations will then become American reservations for the same flight now flown as American.
Phase 2: Transition period (roughly 90 days)
US Airways flight numbers will continue to be offered for travel departing during the period between Phase 1 and when Shares is deactivated
The majority of US Airways bookings will be flown during this time and will not need to be migrated to Sabre.
Phase 3: One system, one code
Sabre will serve as the single reservation system for American.
All US Airways ticket information will be migrated to Sabre for travel moving forward. And as a reminder, to ensure you travelers receive upgrades during phases 1 and 2, they should continue to book flights marketed and operated by the same airline – American or US Airways.
What does this really mean?
This is actually a brilliant strategy on the part of American. I'd say this merger can best be described as gradual and calculated, and we're seeing that continue with the integration of reservations systems.
Only 10% of reservations are booked more than 90 days in advance. In other words, around July American will stop "selling" US Airways flights in the old reservations system for travel as of October (or so), meaning they'll only have to switch over 10% of the reservations. Instead those flights will start having American flight numbers and be bookable through American, with plenty of time to spare before the integration. That's a much better idea than trying to do this overnight, as there's a much smaller chance of things going wrong.
Bottom line
There are three important takeaways here:
American is (smartly) merging the smaller reservations system into the larger one, which is something some other airlines (stupidly) haven't done in the past
The process of integrating reservations system could start as early as July, and could be completed as early as October
The process will be gradual, so it shouldn't be total chaos when the systems switch over
What do you make of American's approach to integrating reservations systems?