American has several types of business class seats on their longhaul aircraft. Off the top of my head, I can think of six different types of seats that they have on their 757s, 767s, 777s, 787s, and A330s. Not only do they have different types of seats on many of these planes, but they also have the seats configured in all kinds of ways.
American has 47 Boeing 777-200 aircraft, and among those planes they have three different configurations: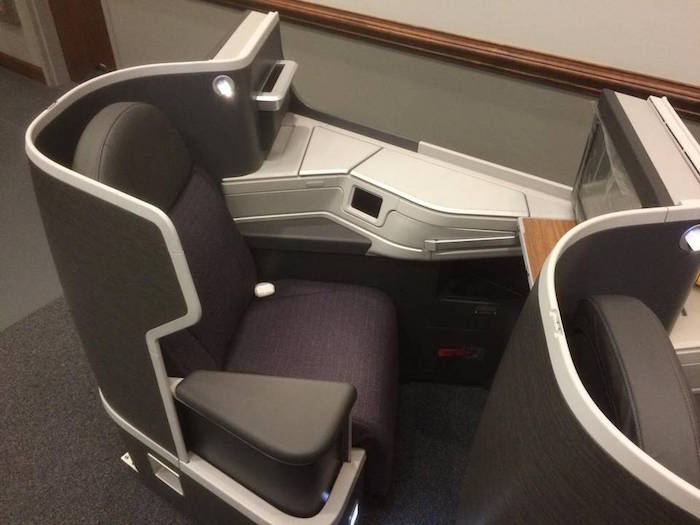 American's B/E Aerospace business class seat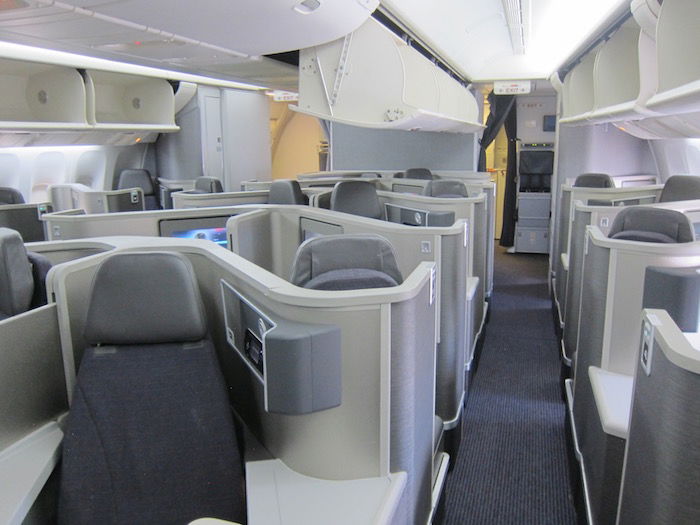 American's Zodiac business class seat
The 13 planes with 45 business class seats were the first to be reconfigured, and the decision to configure the planes in such a way was made pre-merger. It's not surprising that the former US Airways management team came in and decided on a more dense configuration for the planes going forward, given their general approach to things.
American's original plan was to just maintain the planes as they currently are in terms of their business class configuration, though that has changed. American will soon be reconfiguring their 13 Boeing 777-200s with 45 business class seats in order to add premium economy. In the process they've decided that they'll remove eight business class seats from these 777-200s, meaning that they'll have just 37 business class seats each.
That means when all is said and done, all 47 Boeing 777-200 aircraft will feature the same number of business class seats. However, as before, they'll have two different kinds of business class seats.
The planes that currently have Zodiac seats (which alternate between being forward facing and rear facing) will continue to have that configuration. Meanwhile the rest of the fleet will have the B/E Aerospace seats, which personally I far prefer.
American eliminating eight business class seats from much of their 777 fleet is certainly bad news for upgrades, though I guess this move shouldn't come as that much of a surprise. Delta will soon be reconfiguring their 777s, and once that's complete they'll have just 28 business class seats per flight, so by comparison American's 37 seat cabin is still generous.
(Tip of the hat to View from the Wing)