It's not unusual to see contention between an airline's labor groups and management, in particular around the time of a merger. So on the surface it's not surprising that American's pilot union, the Allied Pilots Association, has written a letter to the airline's CEO sharing their concerns about the state of the airline.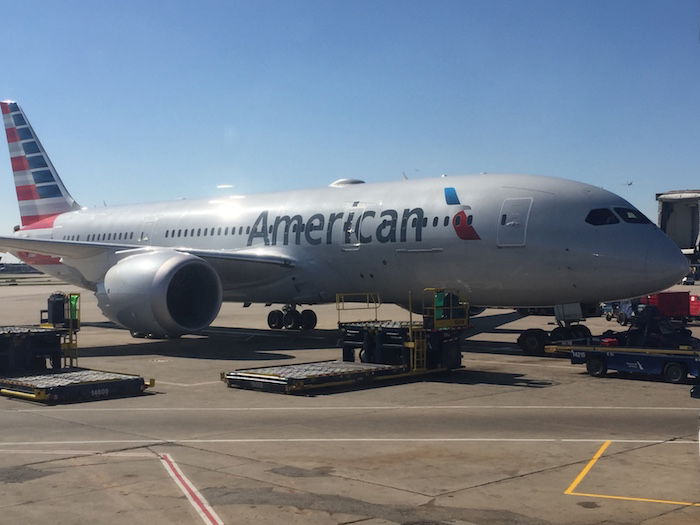 What makes this letter so interesting is the method they're using to convey their point. They talk about the issues they directly have with management, including violations of contract terms and trouble with payroll being done correctly. But they also talk about the passenger experience. I'd suggest reading the whole letter, but here's a short excerpt:
Candidly, the new American Airlines product is outright embarrassing and we're tired of apologizing to our passengers. We hear from many valuable corporate clients and premier status passengers that the product is not what they've come to expect from American Airlines. The often-repeated excuse that "we need more time" won't cut it. Our pilots and passengers deserve better.

The pilots of American Airlines will not remain silent as we witness the rebirth of the toxic culture we fought so hard to eradicate.

We must see meaningful and immediate culture change. Without it, American Airlines will never be restored to a position of industry leadership and our legacy will be one of opportunity lost.
Those are some strongly worded statements, and will likely get a lot more support from passengers than if they were focused solely on their own issues.
The irony in all this is that I feel that American handled the actual integration brilliantly. They learned from the mistakes of Delta and United, as they should have. Furthermore, they're continuing to invest money in improving the experience, including new planes and new cabins.
But unfortunately the "soft" aspect of the experience leaves a lot to be desired, and feels like it has deteriorated over time. It's tough to point to just one thing, but the overall experience just isn't what it used to be.
Of course American only has so much accountability to their passengers, since they're reporting record profits, and that makes shareholders happy.
But for employees, record profits are a different story, as it means they have more room to bargain. It'll be interesting to see what happens with American's labor relations over the coming weeks and months.
What do you make of the APA's letter to Doug Parker? Do they think they're actually concerned about the passenger experience, or are they simply trying to get the support of customers?