In early June,


While it took a couple of months, American is now also offering all in-flight entertainment for free, including premium HBO content. Per the press release:
American Airlines is continuing to elevate the customer experience by adding complimentary premium movies, TV shows, music and games in the Main Cabin on all domestic flights offering seatback entertainment systems or Wi-Fi. Beginning this month, customers will have unrestricted access to the best and largest content library among the U.S. carriers from their own device or seatback entertainment systems.
"American is further investing in and personalizing how our customers travel by giving them the most in-flight entertainment options onboard our aircraft," said Fernand Fernandez, American's vice president – Global Marketing. "Our employees do an outstanding job taking care of our customers and combined with a fleet of aircraft that is the youngest of the U.S. carriers and onboard products like complimentary premium entertainment and snacks, American is creating an unmatched travel experience that all of our customers can enjoy."
Customers traveling on American flights will be able to enjoy premium shows like HBO's "Game of Thrones" and "Silicon Valley" as well as new movie releases such as "Captain America: Civil War," "The Boss" and "The Lobster." Available inflight entertainment will vary by aircraft type. Nearly 300 of American's aircraft have seatback entertainment, with more being added every month. All American domestic mainline aircraft and two-class regional jets offer in-flight Wi-Fi. Customers can download the American Airlines mobile app to access this free, premium entertainment.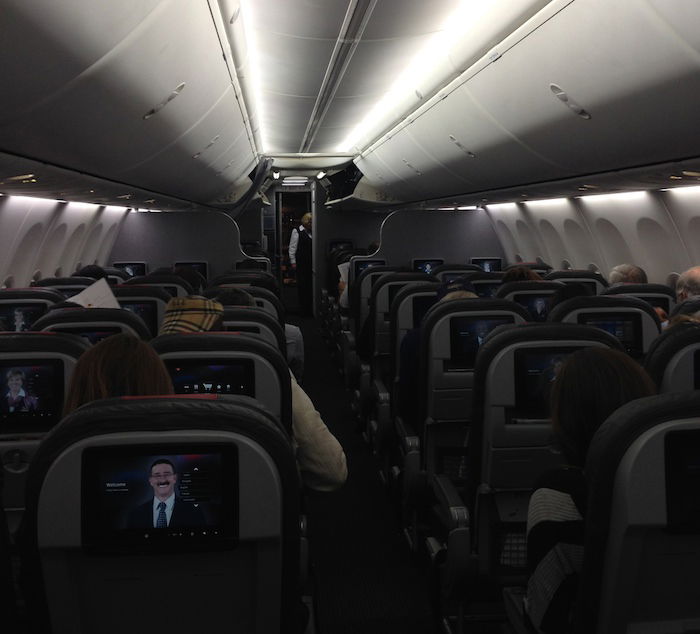 Awesome! Now if only American would do a better job of updating their fleet with entertainment systems, that would be even better. I'm talking about the ex-US Airways A320 and A321 aircraft, for which American still hasn't announced a refurbishment schedule, meaning they don't have Main Cabin Extra, power ports, or inflight entertainment.
Still, this is great news all around!