Every time I post a picture of one of my American Express credit cards (as I just did of the new metal American Express Platinum Card), multiple people share their confusion about how my "Members Since" date on American Express cards is 1988. I wasn't even born in 1988, so the confusion is understandable. No, I wasn't applying for credit cards pre-conception.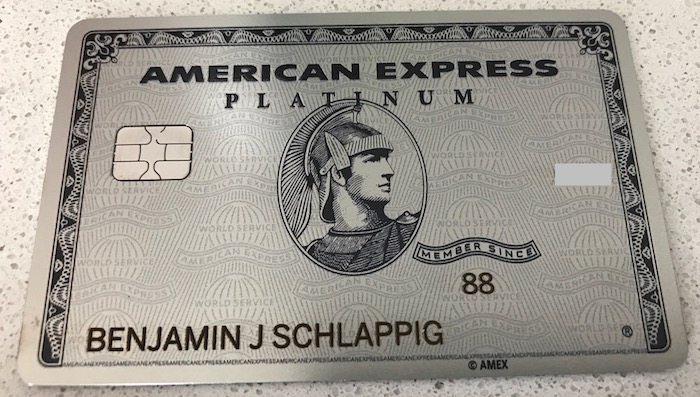 It gets especially funny when I call up American Express, and they have to verify my date of birth, and then a moment later say "and I see you've been a valued member since 1988, thanks so much for your loyalty for all these years."
The simple answer is that historically your American Express "member since" date has been the year that the first account was opened on which you're a user, whether you're the primary cardmember or an authorized user.
About a decade ago my dad added me as an authorized user on one of his cards (after all, I wasn't old enough to apply for cards myself at the time, but was traveling internationally), and ever since, all my cards have been showing a "member since" date of 1988. This includes all the cards I apply for in my own name (which have been all cards since I was 18).
Nowadays there's not much actual significance to the "member since" date, aside from it maybe looking cool. But there used to be a very real benefit to this. American Express used to report the age of accounts for cards on which you're an authorized user to credit bureaus, which really helped my credit score early on. When I was young, I had cards on my credit score that already dated back over a decade because of how American Express reported cards. So my average age of accounts was much higher than it would have been otherwise.
Unfortunately they stopped this practice a couple of years ago, so being an authorized user on an old card will no longer increase your average age of accounts. It may still get you a cool "member since" date, though… I'm not sure.
Anyway, that's the story of why I'm an Amex "customer" since 1988, and I'm sure I'm not the only one who has benefited from this old policy.
Does anyone else have a "member since" date that goes back to before they were born?