Occasionally we see airlines offer award sales, where they discount the number of miles required for a redemption. However, in my experience these types of sales almost always apply to saver level award availability, which are the highly capacity controlled award tickets at the lowest cost.
That's why American's new (official put unpublished) promotion is an interesting one.
American is discounting AAnytime awards to Europe
American is discounting business select business class AAnytime Awards for travel to Europe in summer. This promotion is valid:
For travel to Europe between August 1 and August 28, 2019
For travel from Europe between August 1 and September 18, 2019
For example, here's American's normal award chart for travel in first & business class: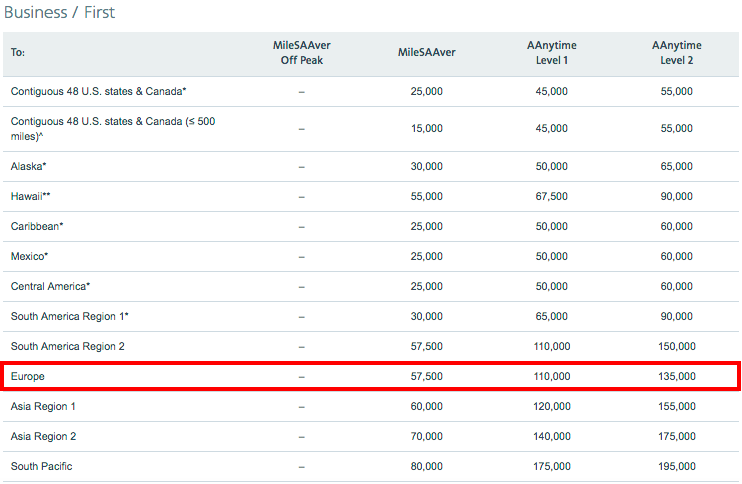 As you can see, ordinarily business class AAnytime awards between the US and Europe start at 110,000 miles, compared to the saver cost of 57,500 miles.
However, during the promotion period AAnytime business class awards start at 85,000 miles one-way, which is a discount of 25,000 miles over the usual lowest AAnytime award price.
Below are some examples, looking at the Los Angeles to London route.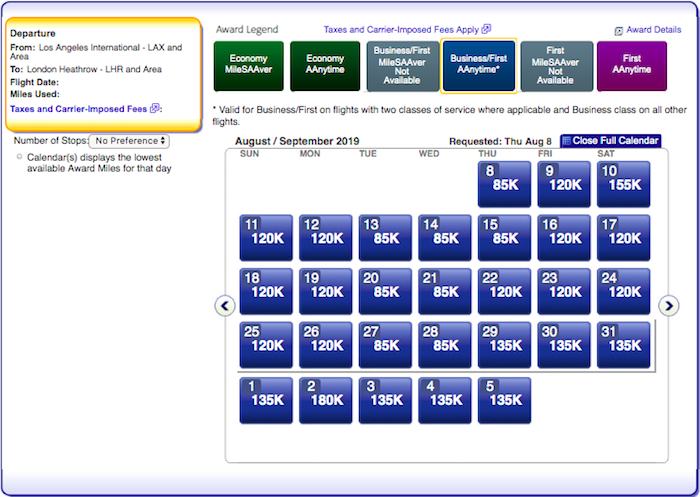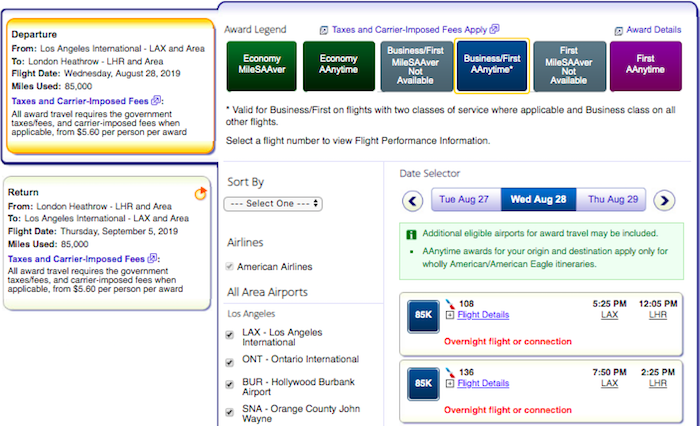 Not all awards that previously cost 110,000 miles will now cost 85,000 miles, though some will.
Is this even a good deal?
On some level I find this promotion to be almost insulting. The airline makes virtually no saver level business class award seats available, but now they're discounting the more expensive awards. How about just making some more saver seats available to begin with?
At the same time, being realistic, it's not like American would have made any significant amount of saver space available anyway.
So when you consider that, 85,000 miles isn't an unreasonable price to pay for a business class award for peak summer travel. Heck, that's not much more than what Delta would charge for a "saver" level ticket.
It's one thing if American consistently made saver seats available, but they don't. So I suspect most of these seats would have cost 110,000 miles rather than 57,500 miles otherwise.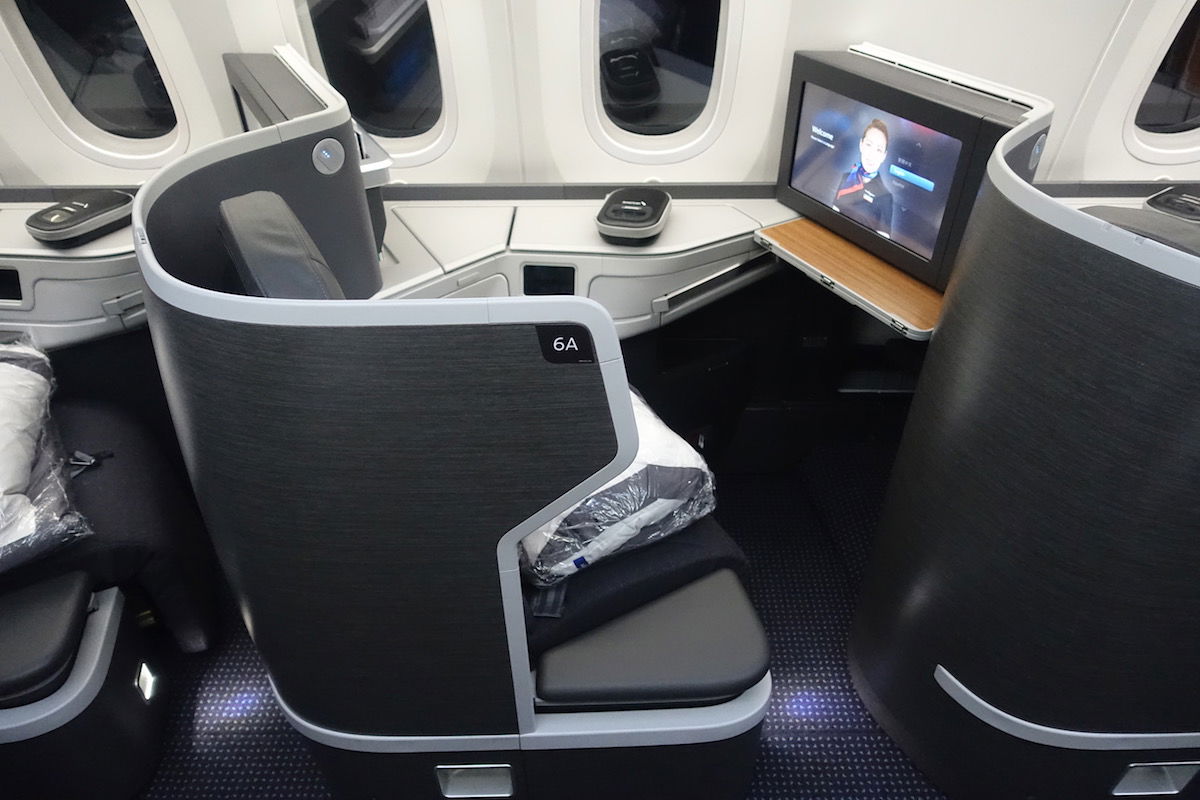 American's 787-9 business class
Bottom line
It's not often we see airlines discount non-saver awards, so this is a pretty good offer. While I wouldn't say that 85,000 miles one-way in business class is a steal, it does put awards into a more reasonable range if your travel dates are fixed and there's availability.
Anyone plan to take advantage of American's AAnytime business class award sale?