Yesterday I wrote a post entitled "American Cutting Mileage Earnings Rates On British Airways."
Basically many of American's non-English language websites showed reduced mileage earning rates for travel on British Airways and Iberia as of October 1, 2015. However, this wasn't reflected on American Airlines' English language websites.
For example, here's what it showed for AAdvantage earnings rates for travel on British Airways as of October 1, 2015: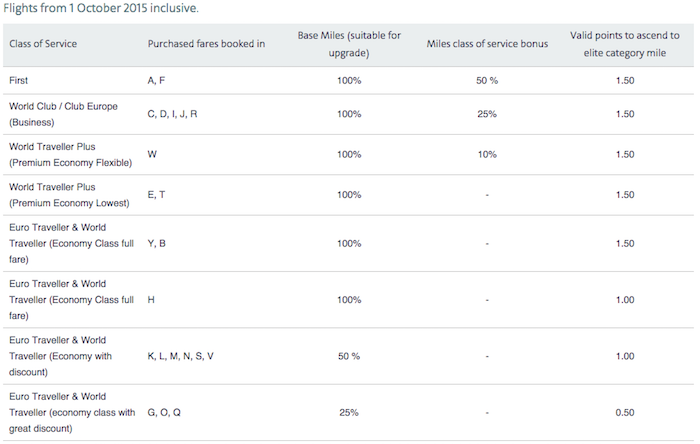 The changes didn't surprise me much, given that they very closely reflected British Airways' award chart devaluation from earlier in the year, whereby select economy fare classes earned just 25-50% of flown miles.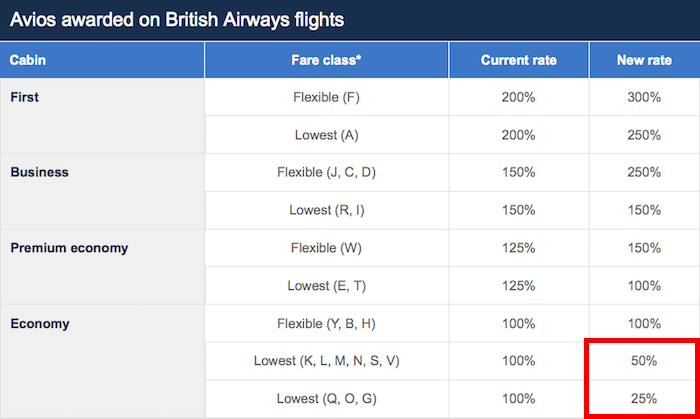 Alaska Mileage Plan followed shortly thereafter for earnings rates on British Airways, so I figured it was just a matter of time until American matched.
I can see both sides of this:
On one hand, American and British Airways have a transatlantic joint venture, so it's silly to award significantly more miles for flying one carrier over another
On the other hand, it also doesn't make sense that you earn 100% mileage through American AAdvantage, while you earn just 25-50% mileage through British Airways Executive Club

Anyway, View from the Wing notes that this was apparently a false alarm, and that American wasn't intending to slash British Airways and Iberia mileage earnings rates as of October 1, 2015.
Here's a quote he has from an AAdvantage representative:
This was a mistake. If it hasn't been fixed on the sites already, the team is working to fix it shortly. Thank you for pointing this out to us!
Now let's be clear, the fact that the charts were published was a mistake. However, there's no way the charts existing as such was a mistake. There are only two logical conclusions I could potentially come up with:
American was seriously considering adjusting award charts in such a way, but changed their mind and decided to delay it or reconsider it altogether (perhaps it's higher priority for them to have revenue based earnings like Delta and United… we'll see)
American was actually planning on implementing this as of October 1, 2015, but wasn't ready to "announce" it just yet
I'd lean more towards the former than the latter, since I doubt they'll announce they were "just kidding" in a few days.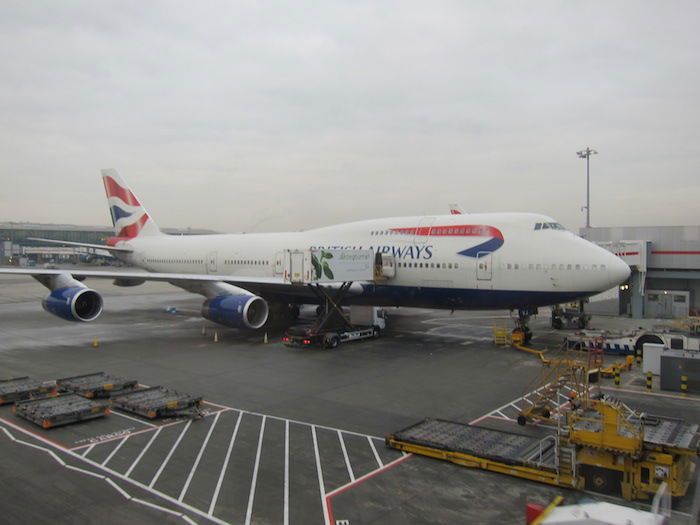 Bottom line
It does seem like American won't be implementing these changes in earnings rates as of October 1, 2015. Whether or not they'll be implemented at some point in the near future remains to be seen.
I think it's safe to assume mileage earnings rates will be changed soon enough, given that it's not sustainable long term for American to award 100% miles for the same flights that British Airways awards 25-50% miles for… but we'll see.
In the meantime, this is good news for those who were booked on discounted British Airways tickets.
What do you make of this "mistake?"