We've written extensively here at OMAAT about American's Business Extra program, which is their business rewards program. The program is really easy to use, and even small businesses can sign-up for it, allowing members to double dip rewards.
This is completely separate from American AAdvantage, and you can earn one point for ever $5 spent on airfare (for you and any of your employees). You can choose from a variety of awards, with the most popular probably being a BXP1, which is a one-way upgrade within North America.
My personal favorite use for these is to upgrade a discounted business class ticket between New York and Los Angeles to first class, though there are lots of other uses as well.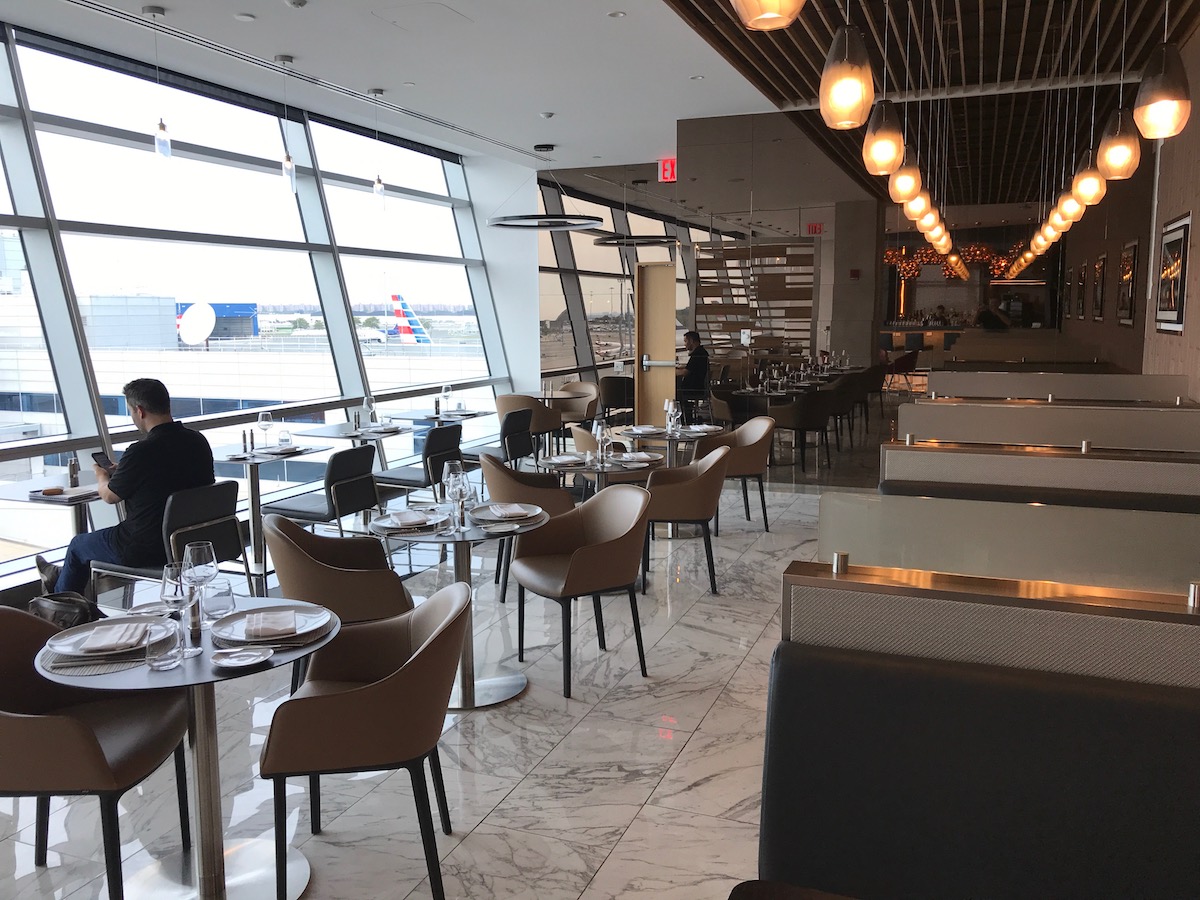 American's Flagship First Dining JFK
One of those certificates costs 650 points, meaning that $3,250 of spend on American scores you an upgrade (though there are fare class restrictions and capacity controls).
I love the Business Extra program, and it's a great additional perk for flights you'd take with American anyway.
Business Extra has additional promotions for earning bonus points with some frequency, which I tend to write about here. There's now another great opportunity to earn 500 easy bonus points. This promotion actually appeared in the last monthly Business Extra statement. Thanks to Sam F. for the heads up, because obviously I skipped over the email, but I see it now that I go back and look.
American Business Extra is offering 500 bonus points for completing a quick two minute survey by August 31, 2018. This promotion isn't targeted, so all members should be eligible for this.
The survey is quick and just asks you some basic communication preferences. To earn the bonus points you just have to enter your Business Extra number on the last page, and then the bonus points should post by September 7, 2018.
This is an excellent promotion, and is the equivalent of the rewards you'd ordinarily earn for $2,500 of qualifying spend with American. 500 points gets you most of the way to a one-way upgrade within North America.
If you're a Business Extra member, make sure you complete the survey.
(Tip of the hat to Sam F.)