Back in 2010, LAN and TAM announced their intentions to merge, and as I said at the time, it would be a big loss for either OneWorld or Star Alliance. They're two of the biggest airlines in South America, so one alliance would be left with virtually no intra-South America air service.
Anyway, as it turns out TAM will be joining OneWorld, and actually announced today that they will begin codesharing with American on August 22, 2013, a week from today. The codeshares will apply on both airlines' flights between the US and Brazil, and are bookable as of today.
It's interesting that this is happening before TAM even leaves the Star Alliance, especially given that they only plan to join OneWorld in 2014.
According to the announcement you'll also be able to redeem American miles for travel on TAM starting later this year:
Additionally, members of the American Airlines AAdvantage® program will be able to earn miles on flights operated by TAM and will be able to redeem miles later this year, providing another valuable benefit of the relationship.
Now, the problem with TAM is that they don't really release any premium cabin longhaul award space, so that's not all that much of a benefit aside from coach redemptions and travel within South America. Based on the above announcement I'm also not totally clear whether you can start earning AAdvantage miles on TAM flights immediately, or whether that only applies later this year. The above seems like a sentence that could benefit from a comma. Kind of reminds me of this: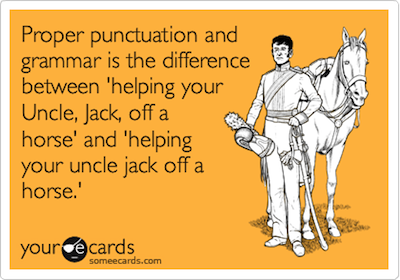 So yeah, something is coming, I'm just not entirely clear on the timeframe.
Anyway…