This is a good reminder to keep those seatbelts fastened. At least once a week we hear about a flight which hits severe turbulence and causes injuries, even when it happens while the seatbelt sign is illuminated. And I'm sure it happens much more often than that, but most of the stories just don't make it to the US media.
Last night's American Airlines flight from Miami to Milan diverted to St. John's, Newfoundland, after it encountered severe turbulence. The flight was operated by a Boeing 767-300, carrying 192 passengers and 11 crew members.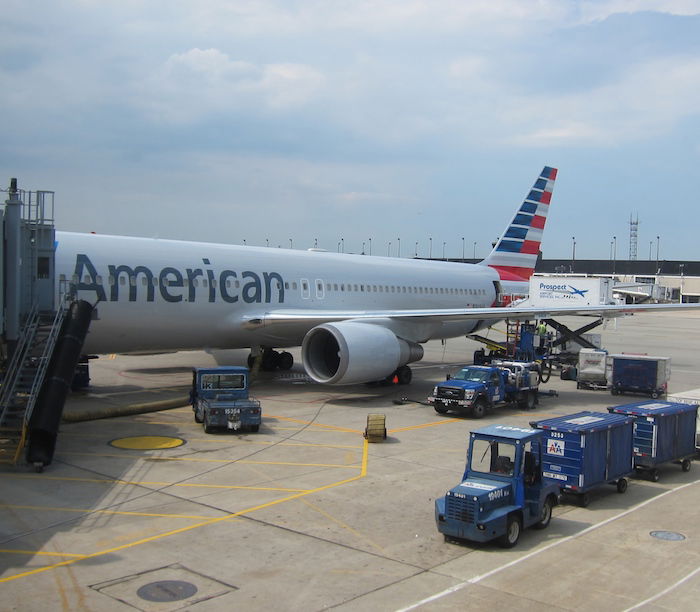 American Airlines 767-300
Per the Associated Press, a total of seven passengers were taken to the hospital in St. John's, including three flight attendants and four passengers, though none of the injuries are life threatening.
The plane stayed in St. John's overnight, and it looks like it's scheduled to fly to Milan tonight, presumably with a new crew.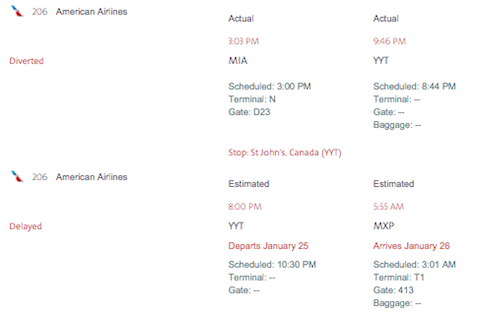 While I haven't yet seen any video of the turbulence from onboard the flight (which I'm sure we'll see soon, given that everyone has a smartphone nowadays), severe turbulence can be really scary. In late 2014 we saw footage of severe turbulence on an American Airlines flight from Seoul Incheon to Dallas, which caused the flight to divert to Tokyo.
https://www.youtube.com/watch?v=a5FrIDwq-qE
While turbulence as such doesn't usually a pose a threat to the safety of a flight, it can be one of the scariest things to deal with, since you're very aware of what's going on. Meanwhile the things which truly pose a risk to a flight we're often woefully unaware of as passengers.
Bottom line
This is a good reminder to keep your seatbelt fastened whenever seated, even if the seatbelt sign isn't on. I've never dealt with turbulence quite this bad, though did encounter some of the worst turbulence of my life a few weeks ago, when flying Air New Zealand from Auckland to Queenstown. While the turbulence didn't scare me, it was physically uncomfortable, and it clearly scared some others (based on the amount of screaming in the cabin).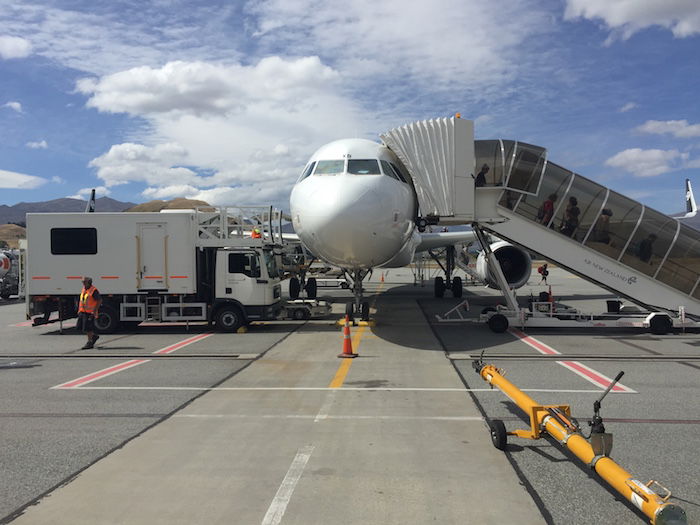 What's the worst turbulence you've ever encountered?