Here's some great news! American is making some positive changes to their AAdvantage award ticketing fees, as follows:
Effective February 3, 2015, the Reservations Ticketing Service Charge will be waived for award bookings that cannot be booked on aa.com.
Effective February 16, 2015, a Reservations Ticketing Service Charge of $30.00 for domestic itineraries and $40.00 for international itineraries will be applied by AA Reservations when ticketing award bookings that can be booked on aa.com.
So basically American is finally waiving their phone ticketing fees for award tickets which can't be booked through their website. Meanwhile in a couple of weeks they'll be raising their ticketing fees by $5 per ticket for awards which can be booked online (which shouldn't be a big deal, since I don't think anyone anyone savvy enough to read a blog will literally choose to throw $25 out the window). 😉
As a reminder, awards on American, US Airways, airberlin, Alaska, British Airways, Finnair, Hawaiian, Qantas, and Royal Jordanian can be booked through American's website.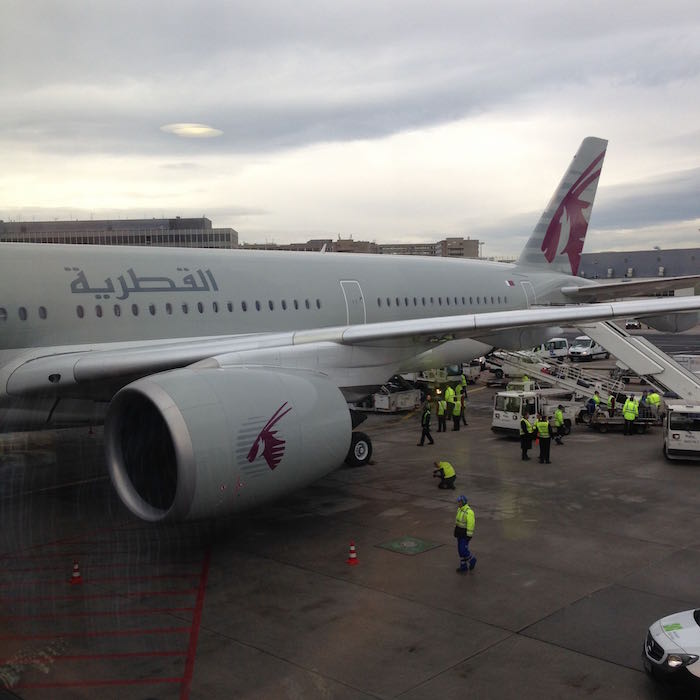 Redeem AAdvantage miles on Qatar Airways without paying a phone ticketing fee
Now members can make bookings for travel on all partner airlines without fees, including carriers like Cathay Pacific, Etihad, Japan Airlines, etc.
US Airways hasn't yet changed their Dividend Miles award booking fee structure, and they actually charge a "Dividend Miles Processing Fee" for all award tickets, regardless of whether they're booked online or not. So based on this update it sure seems like American won't be adopting these BS ticketing fees, which is great.
With their phone ticketing fee policy they're matching US Airways' policy and fee structure, whereby the fee is $30/$40 for domestic/international tickets issued by phone, and it's waived if the award can't be booked online.
Since the Dividend Miles program will soon be merged into the AAdvantage program, we can soon look forward to redeeming our former US Airways miles without booking fees in the coming months!
And since I'm sure someone will ask, no, I don't think it's reasonable to request a refund on a phone ticketing fee for a ticket issued in the past. 😉
(Tip of the hat to Gary)