Etihad Airways offers really solid first class and business class products, which are surprisingly readily available using miles. They're an American AAdvantage airline partner, so typically they have access to all the "saver" level award space that Etihad releases to their own Etihad Guest members.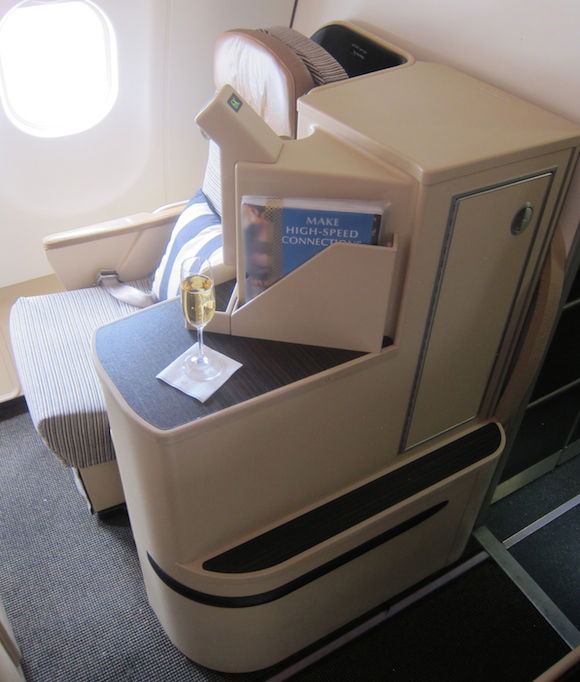 Etihad Airways business class

Via TravelingBetter, it appears as if Etihad award space is temporarily not bookable using American AAdvantage miles:
Etihad Airways Award Availability

Update 1630CT/28MAY QSDLFC

It has been reported that Etihad Airways (EY) is not displaying award availability correctly in Direct Access. For example, when displaying availability for EY flights, you may receive availability for Jet Airways (9W* operated by Etihad Airways) instead. This issue has been reported and escalated. Once resolved and until further notice, please offer our apologies to customers wanting to book award flights on EY and advise to call back.
So it does seem to be a legitimate display problem, not like how Delta's award calendar is "temporarily broken" or how United's terminal at Washington Dulles is "temporary."
I'd expect this to be fixed soon. I guess this would explain why so many are having issues booking Etihad award space. I've received a few messages the past few days asking why the space isn't bookable, and I assumed it was one of the usual two reasons partner award space isn't bookable through American AAdvantage:
Poorly trained agents — in 90% of the cases hanging up and calling again does the trick
The occasional availability discrepancy — no matter how good technology is, sometimes systems just don't communicate with one another, whereby there's a little more space through one program than another
This doesn't appear to be the case here, so lets hope they get this fixed soon. I booked my Etihad Airways Dusseldorf to Abu Dhabi award just last week, so it looks like I managed to book that just before the issues starting happening.
(Tip of the hat to Gary)