Occasionally we like to highlight gadgets that make travel easier, or that enhance the travel experience. One of those "no-brainer" items for us has been the Amazon Kindle — not only is it a great piece of technology, but turns out it's much easier to avoid checking a bag when your travel companion can pack a small Kindle instead of eight books on a weekend trip.
In a quick poll of the group here at OMAAT, everyone has a Kindle of some sort. Travis and his family use a Kindle Fire, but everyone else has some type of Kindle E-reader in their travel bag.
Conveniently, we use a variety of devices as well: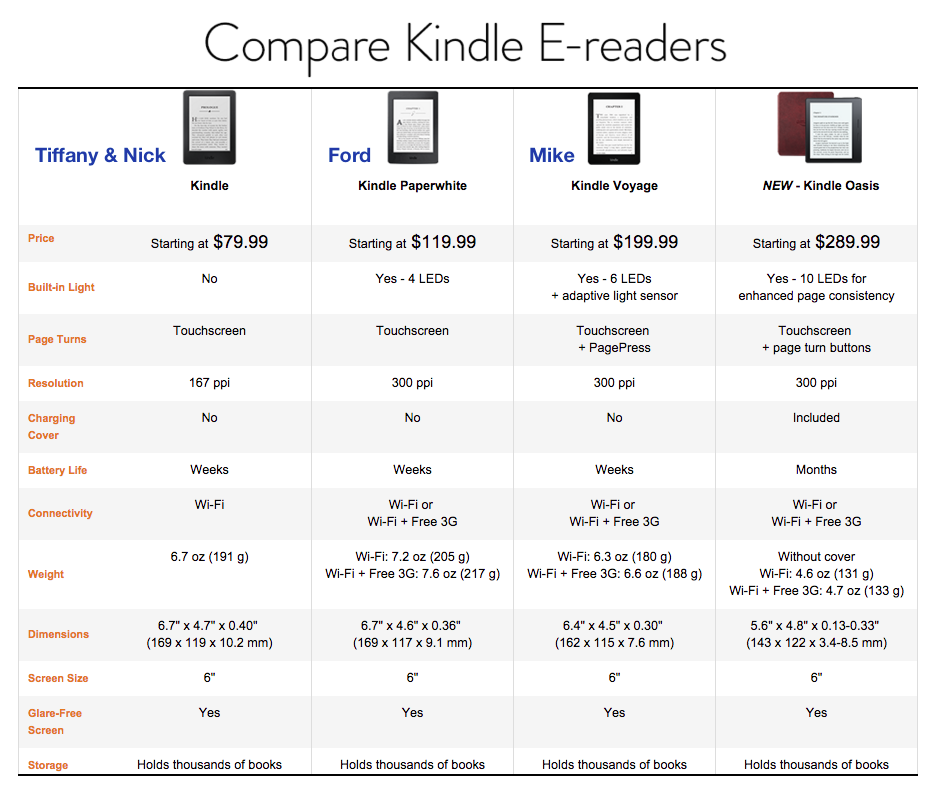 Unlike some electronics, the Kindle isn't a gimmicky item you use for three weeks and tire of. We've used ours extensively, and everyone here likes theirs as well. They're lightweight, easy to read in the sunlight, and the novelty of being able to download a new book poolside hasn't worn off yet.
Which Kindle Is Best?
This probably comes down to personal preference, and to some extent timing.
Nick and Tiffany both pointed out that their Kindles are the really old legacy model, which is closest to the base model being sold now. Theirs offer 3G, however, which the current base model doesn't. The resolution could certainly be better, but you still get the glare-free screen, and clearly they're built to last.
Ford has the Kindle Paperwhite, which is what we used in my household as well until recently. The resolution is significantly better than the base model, and the 3G is nice for quick downloads when WiFi isn't convenient.
I bought a Kindle Voyage for my wife a few weeks ago, and so far we're impressed. It weighs less than the previous versions, which is a plus given how much she reads. The page-turning functionality is improved as well, and I think it's worth the price premium over the Paperwhite for serious readers.
While the existing versions of the Kindle have become go-to travel items around here, Amazon just announced a further upgraded Kindle that looks intriguing.
The New Amazon Kindle Oasis
First things first, this thing isn't cheap. The new Kindle Oasis announced today starts at $290 but there might be some new features that make it worthwhile for some of you.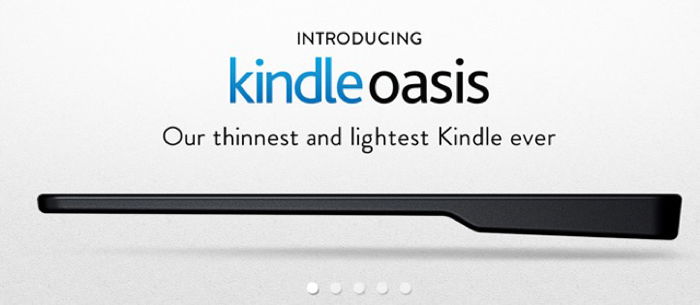 The biggest change with the new Kindle Oasis is the tapered, more ergonomic shape and lighter weight. The shape puts most of the weight in the palm of your hand making it more comfortable to hold.
It's also worth pointing out that the screen rotates if you turn the Oasis over. This makes it more natural to hold with either hand – and is something my left-handed wife would certainly appreciate.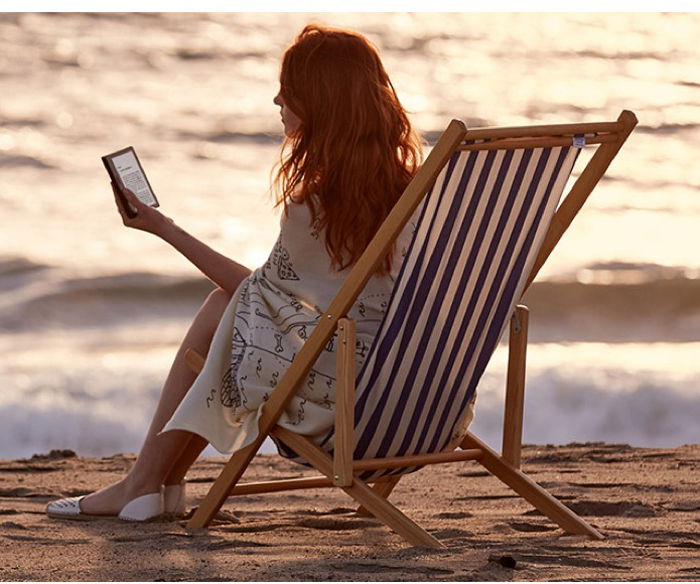 The Oasis ships with a leather "charging cover" that includes a second battery. The cover is a nice inclusion. If you typically buy a cover with your Kindle, the fact it's included might help make the price a little more palatable.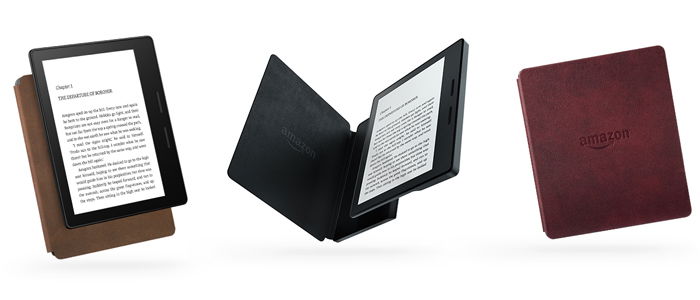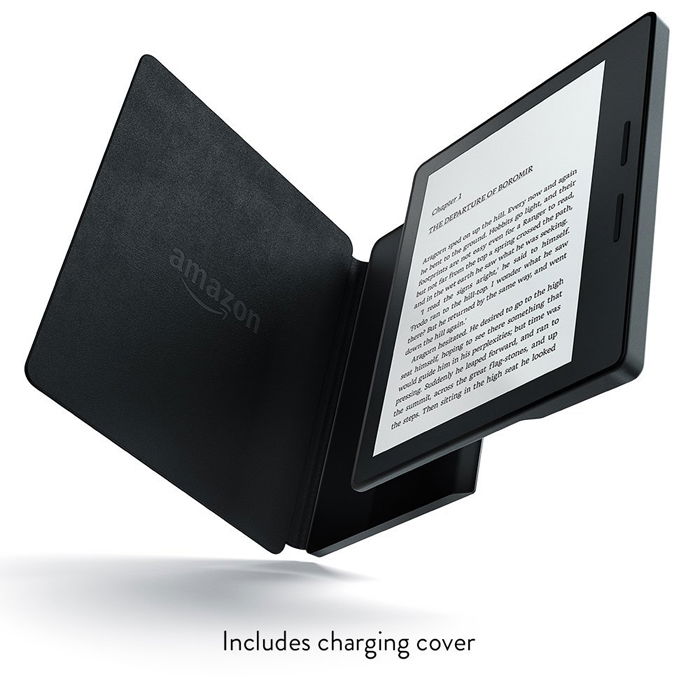 The real benefit of the cover, however, is the second battery. This can charge the Oasis giving it a pretty remarkable 9-week battery life. I can hear the grumble now from the people saying this is a solution looking for a problem, "Who the hell can't get to a charger for 2 months at a time?"
But, as Tiffany pointed out, plenty of people throw their Kindle in a travel bag and leave it there without thinking about the last time they charged it. So, hopefully this prevents flying with a dead Kindle or a rush to get a last minute charge before a long flight.
The screen on the Oasis is the same as the Kindle Paperwhite. But, Amazon improved the reading experience with 60% more LEDs than previous Kindle versions. I've always been impressed by the screen's performance in daylight. So, the fact the Oasis is supposed to be even better is intriguing.
Amazon Kindle Oasis bottom line
The new Kindle Oasis is the latest and greatest e-reader from Amazon. The new technology comes with a pretty steep price tag of $290. But, if you're an early adopter who wants the best, this is clearly it. The Oasis starts shipping in two weeks.
I'd be tempted to buy this for my wife who rarely leaves home without her Kindle. But I just bought her a new Paperwhite Voyage three weeks ago when her old Kindle wouldn't keep a charge anymore, so will probably hold off for a bit.
If you don't yet have a Kindle at all, I'd highly recommend one for traveling — it's been a game-changer for us, and clearly popular for all of OMAAT.
Do you use a Kindle when traveling? Are any of you going to pre-order the new Kindle Oasis?