I'm curious if anyone has any insights on this, because I can't quite figure it out.
Ford and I are headed to Japan in May. We booked roundtrip tickets from Chicago to Tokyo Narita in ANA first class using 120,000 Virgin Atlantic Flying Club miles per person, given what a great value it is.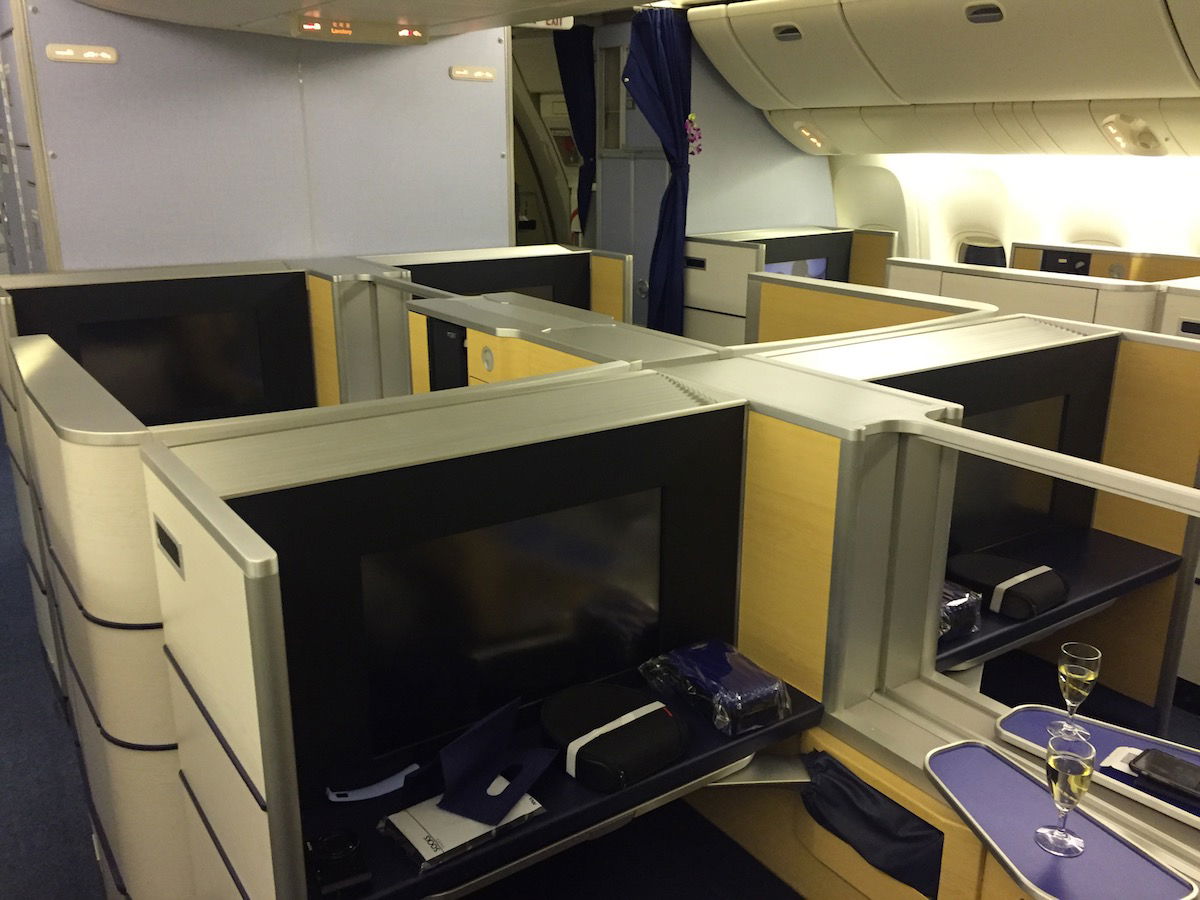 ANA's 777 first class
While I realize that for the most part getting around Japan by train is best, we are heading to Nagoya at the start of our trip, and decided flying out of Narita made the most sense. While getting from the city of Tokyo to Nagoya is definitely easier by train, if you're at Narita then flying is faster.
I booked "first class" tickets a while back — the premium wasn't that much. and I was curious to review what domestic first class is like on ANA.
However, yesterday I received an email from ANA indicating that our reservation had changed, noting that "your flight and boarding class have been changed due to the cancellation (or flight number change) of your reserved flight."
In reality, looking at the itinerary we were just downgraded from first class to economy. I figured the flight had been replaced with a plane that doesn't have a premium cabin. We were initially booked on an A320, though looking at the schedule it appears that the flight is now operated by a 787-8.
Indeed, when you look at inventory you'll see that they're not selling first class on the flight.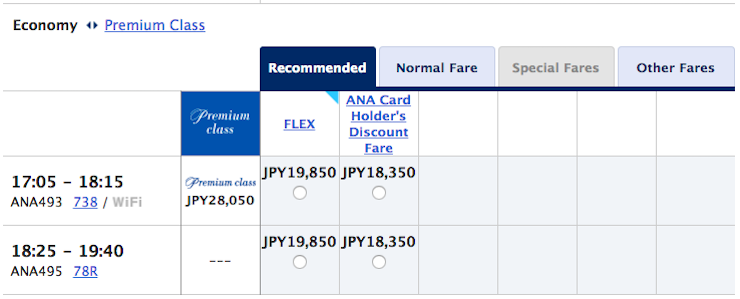 I thought to myself "hmmm, I didn't realize ANA has 787s without a premium cabin." But then I looked at the seatmap, and in fact the plane is actually one of their longhaul configured 787-8s with fully flat staggered seats in business class… but the seats are being sold as economy!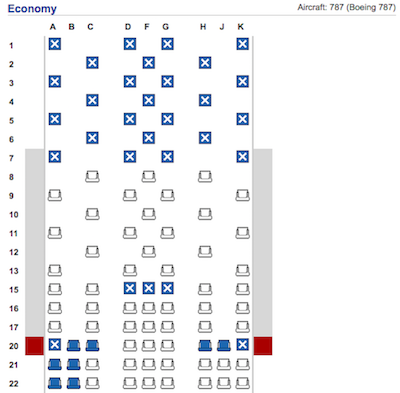 Aside from the general inefficiency of operating such a low capacity widebody on a short domestic flight, I'm even more confused that they don't seem to sell the premium cabin?
I feel like going from an A320 to a 787-8 should be an upgrade for us, but somehow we ended up in economy.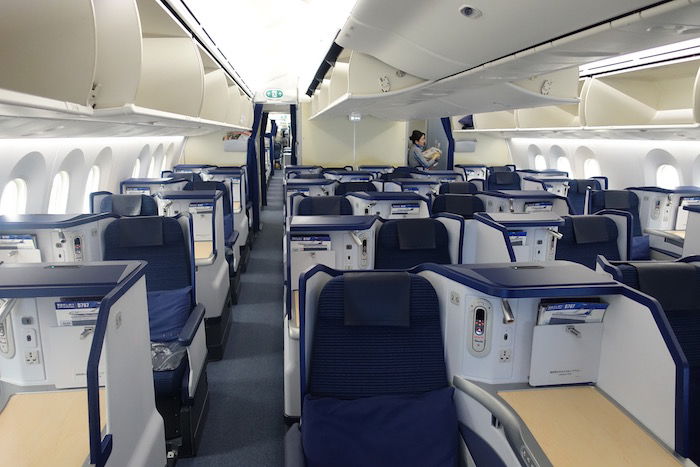 ANA's 787 business class
Anyone have a sense of why ANA doesn't sell the premium cabin on some domestic widebody flights, or how to snag one of the business class seats, even if they don't come with better service?