It appears as of (very) recently Alitalia award space is bookable on delta.com. It seems to display both transatlantic and regional award space, so this is really exciting news. Now, Alitalia might not be known for their charming onboard service, but their business class seat and food is among the best of any transatlantic airline based on what I've seen, and I hope to fly them soon.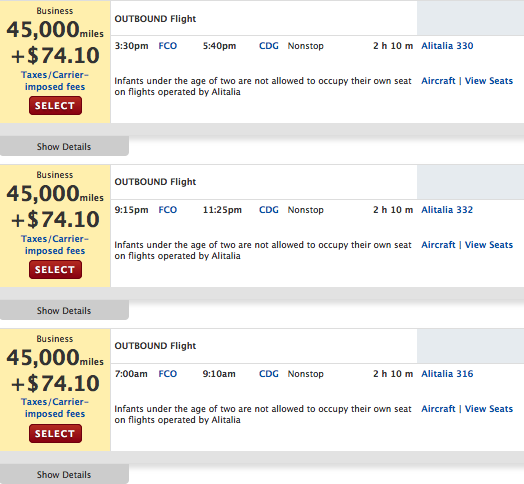 One of my biggest frustrations with Delta SkyMiles isn't actually their partners or their award chart, but rather the process of bookings awards with them. With other alliances all the airlines display their award availability to partner airlines in a straightforward manner, while with Delta award space in many cases has to be requested. If you've ever tried booking an Alitalia award with Delta you'll really appreciate this change, as it often took me more than five phone calls before I found an agent that knew how to correctly request Alitalia award space.
Kudos to Delta! Between this and them adding Korean Air to their online search a few months back I'm quite a happy camper! Now if only their situation with Air France wouldn't be a disaster.