In their quest for world domination, Etihad has purchased a 49% stake in Alitalia.
On the surface, Etihad's strategy of buying struggling airlines is a bit tough to comprehend. The main reason they're doing this — particularly in Europe — is to extend their soft political power, and hope to get less pushback when they launch more fifth freedom routes.
But beyond that they actually sometimes have a decent business plan when they take over airlines, which is sort of surprising, since at times they seem to struggle running their own airline.
Anyway, yesterday Alitalia unveiled their vision going forward, which was extremely interesting. James Hogan, Etihad's CEO, was in attendance in Rome, and shared his thoughts as well.
If you have an hour to spare, here's the video of the conference:
So how do they plan on transforming?
First of all, they're planning strong but calculated route growth, while also making sure they have a more competitive product across the board.
So what new routes can we expect from Alitalia?
Alitalia planes to launch flights from Rome to:
Beijing, Seoul, and Shanghai in 2015
Mexico City and Santiago in 2016
San Francisco in 2018
Not surprisingly, they're looking to increase their widebody fleet while reducing their narrowbody fleet. Given the low cost carrier competition in Europe, they realize they're not going to be able to be competitive there, so they'll basically be using their narrowbody fleet only as much as necessary to support their longhaul operations.
And since this is an Italian airline, of course "evolving the brand" is all about style, style, and more style.
Alitalia's first A330 with the new livery is actually flying as of today. The entire widebody fleet should feature the new livery as of mid-2016, while the entire narrowbody fleet should feature it by mid-2017.
As I first wrote about in early May, Alitalia plans on introducing a new business class product. That puzzled me a bit at first, given that Alitalia already has a competitive staggered business class product.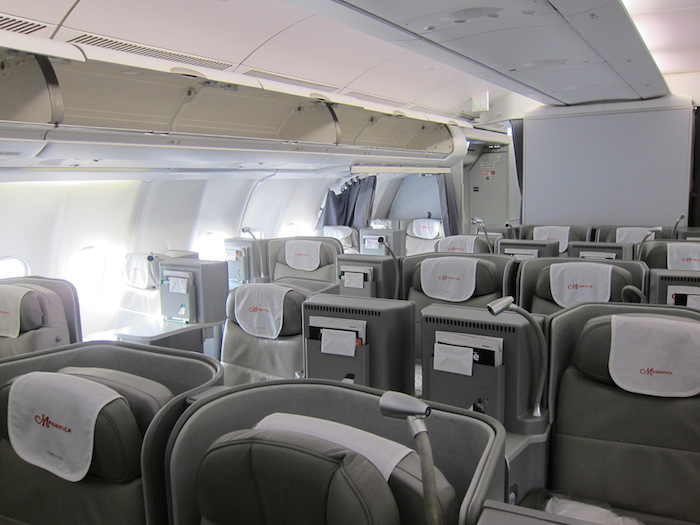 It looks like the new business class seat will keep the same "bones," but will just be more stylish. Which is a smart move, since it was a good product to begin with, though wasn't stylish in the least.
But beyond that, Alitalia is really investing in the passenger experience, as they should, particularly in business class. They'll be adding wifi, dine on demand, new flagship lounges, chauffeur service on select flights, turndown service, and more.
Alitalia will also be introducing a new premium economy product, which looks like a nice improvement.
It's also impressive how quickly they plan to roll out all of these new product offerings. The soft product improvements should mostly be in place by July 1.
Bottom line
Man, you really have to give Etihad credit for coming in, identifying problems quickly, and cleaning up house. I'll be very curious to see Alitalia's transformation. Their plan looks good on paper, so let's see if they're actually able to execute on what they're hoping for here.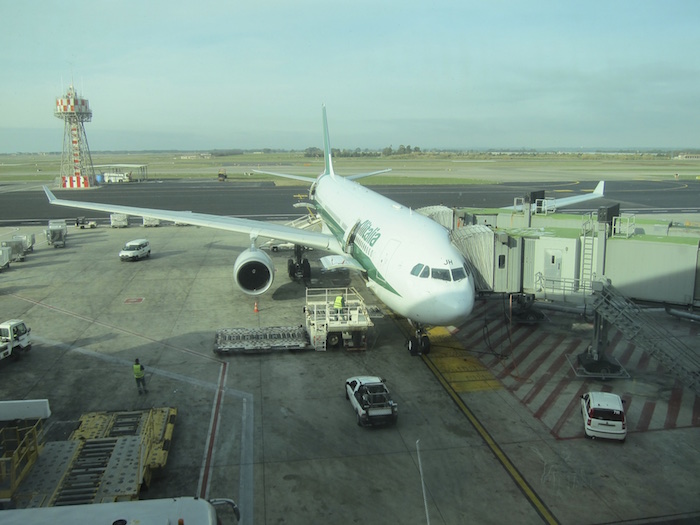 What do you make of Alitalia's transformation plan?
(Tip of the hat to Mac)